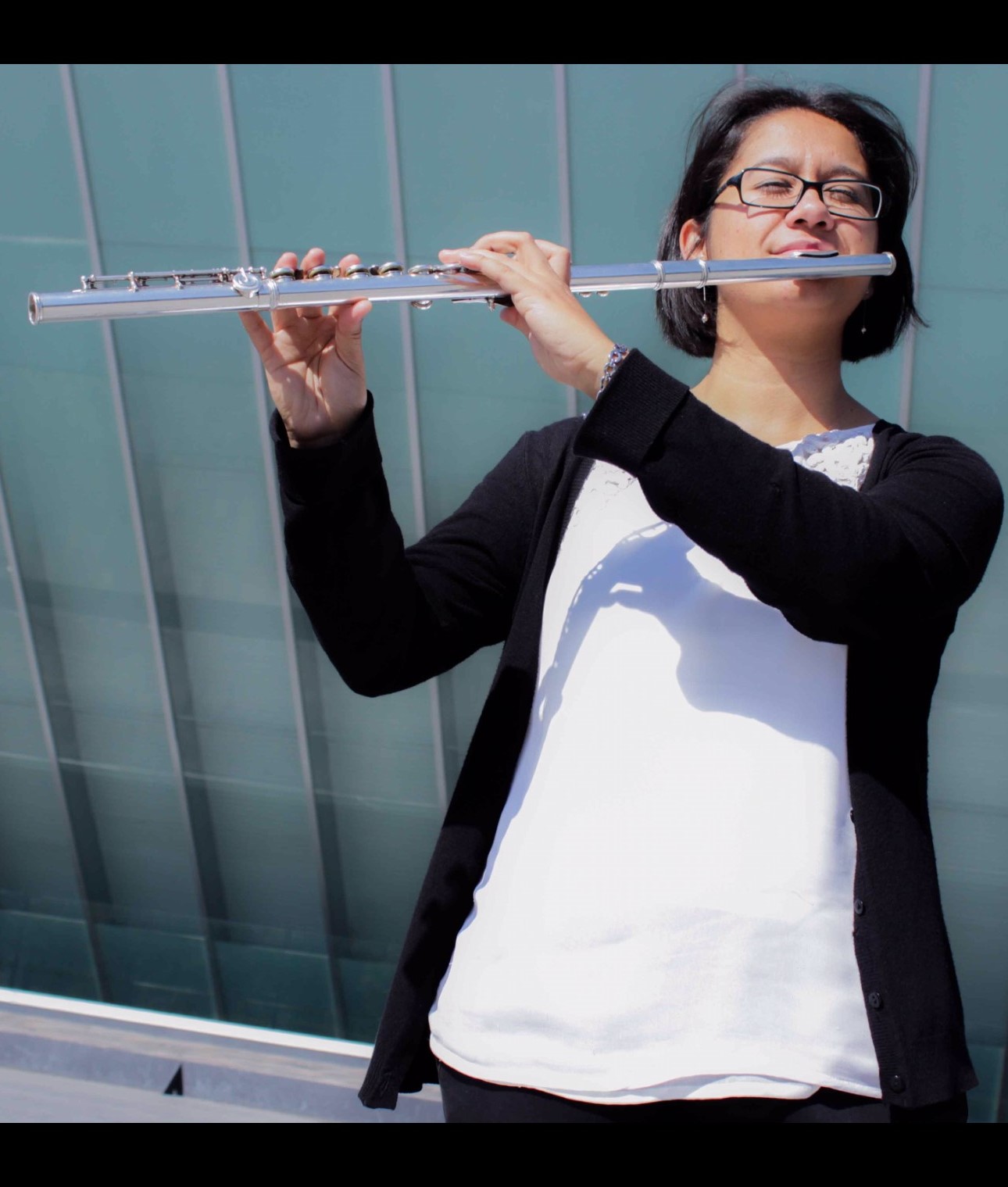 Millie Rios Abam
Winds Faculty
Email
Millie Rios Abam was born in Mazatlán, México. She began her music studies at the age of 7, her first instrument being the recorder. During her young musical career, she also played guitar and piano. At the age of 12, she fell in love with orchestral music and with the solos played by the transversal flute. With this inspiration, she decided to pursue a career as a professional flute player.
After finishing her music studies in her hometown, she moved to Mexico City to attend two of the most prestigious universities in the country, The National University of Mexico and Ollin Yoliztli Conservatory. She obtained two bachelor degrees in flute performance simultaneously and a minor in piano while also playing the flute and piccolo as an extra musician and soloist with the most important orchestras in Mexico. During these years, Millie recorded a CD with Mexican pieces for accompanied and solo flute.
After completing two undergraduate degrees, she left Mexico to obtain a Masters Degree in Music Performance from the University of Houston. Upon completing their rigorous master's program, her education continued as she went on to earn a Graduate Diploma in Performance from McGill University.
Besides her experience as a performer, she has taught for more than 10 years, motivating and preparing her students to get accepted into the most prestigious music schools and pursue their own musical dreams.
Currently, Millie lives in Calgary playing as an extra musician with the Red Deer Symphony Orchestra and the Calgary Civic Symphony, teaching multiple instruments privately in her studio, and enjoying time with her partner and their cat, Frankie.