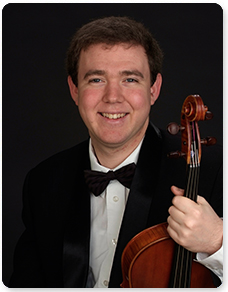 Tamas Rozsos
M.Mus.(Performance and Teaching) , Concert Diploma
Strings Faculty (violin and viola)
The Hungarian Tamas Rozsos began his violin study at the age of 5, which at the age of 18 he traded for the viola.

After completing his Master of Viola Performance and Master of Teaching at the Ferenc Liszt Academy of Music in Budapest he moved to Switzerland to continue his studies and get the concert diploma at the Neuchâtel Conservatory of Music, with Zoltan Toth. He received a second degree of Master of Viola Performance in the Geneva Conservatory of Music under the guidance of the world-class musicians Professor Nobuko Imai and Prof. Gabor Takacs Nagy.

Rozsos has participated in numerous festivals as a chamber musician and instructor, including the Eilat Festival, the Casals Festival and the Verbier Festival Amateur Chamber music week. He has attended master classes with Nobuko Imai, Kim Kashkashian, Tatjana Mazurenko, and Janos Starker.

Rozsos has performed in concerts as a soloist and chamber musician in Japan, Taiwan, Italy, France, Hungary, Germany, and Switzerland. He was a winner of the Podium of Young Soloists in 2008 in Budapest. As a member of the ensemble of eight violas "Voila Viola", toured in Japan, Taiwan, and Hungary between 2009 - 2012. His performance has been broadcast on Hungarian Radio as a part of a viola ensemble with Nobuko Imai.
Between 2012 and 2014 He was teaching violin and viola in the United Arab Emirates. He moved to Canada/Calgary in 2014

He has joined the string faculty at the Mount Royal Conservatory in November 2015. Known for his collaborative spirit, he is an accomplished chamber musician and teacher.
Private Lesson Rate: $79.00 per hour, $39.50 per half-hour.