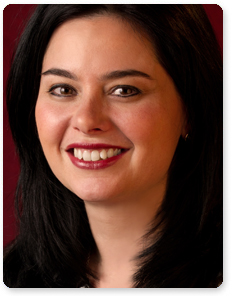 Judit Szanto
MMus (MusicEd), BMus (VoicePerf), Dip (Kodaly Pedagogy), Opera Dip (UK), Conservatory (Hungary)

Early Childhood Faculty
- Kodály Musicianship
- Music with Your Baby


Judit joined the Mount Royal Conservatory in 2008. Judit teaches voice, piano, and musicianship, based on the singing voice as she learned it during her training in Hungary. Judit's teaching experience ranges from early childhood to university students. She has been working as a teacher's assistant of the musicianship class at the University of Calgary. 
Judit pays individual attention to each of her students, accommodates their unique and special needs, and brings out the musicality in them. She is dedicated to helping her students achieve singing and playing with ease, confidence and joy, and with a high level of musicality and technique.
How it all started… Judit Szanto began her voice and piano studies at the age of seven and then double bass at the age of 13 in her native Hungary. Here she also played and trained with several universities and conservatories and performed as a singer, and double-bassist before she moved to the UK. Following this she studied and taught the Colourstrings method in London and in Helsinki.  After moving to Calgary, Judit completed her Bachelor of Music in voice performance and Master of Music in Music Education. Her research thesis focused on music education, the Kodály method, solfège musicianship, curriculum, and children's voice training (Research: Singing Technique for Young Children in the Kodaly Music Classroom)
Associations: National Opera Theater, Györ, Hungary; Szombathely Symphony, Hungary; Györ Music Conservatory; Ferenc Liszt (Széchenyi) University; Mount Royal University, Conservatory; University of Calgary; University of Alberta; Petofi Theater, Calgary.
Worked with: Miklós Szabó, Marianna Spiegel, Veronika Dobi-Kiss, Allan Gordon Bell, Rod Squance, David Eagle, János Horváth.