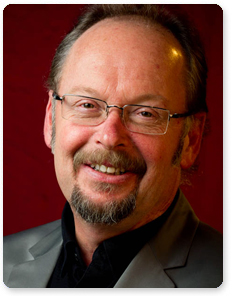 William van der Sloot
Distinguished Instructor of Violin - Mount Royal University
Professor of Violin - Carnegie Melon University
Strings Faculty (violin)
William van der Sloot has established a reputation as a leader in the development of young artists. His students have won international acclaim, having won top prizes in many major national and international competitions including the National Music Festival, the Canadian Music Competition, the Montreal Symphony Standard Life Competition, Klein Competition (San Francisco), the ASTA Competition (USA), the Michael Hill International Violin Competition (New Zealand), Concertino Praha (Prague), the Menuhin International Violin Competition, the Montreal International Competition, the Stradivarius International Violin Competition, the Queen Elizabeth Competition, and the Tchaikovsky Competition. His students are heard on concert stages throughout Canada and abroad and have performed often as guest soloists with many major symphony orchestras. He is in demand as a visiting professor and judge at music schools and international competitions in North America, China, and Europe. He has been a jury member for the Wieniawski International Violin Competition, the Brahms International Chamber Music Competition, the Stradivarius International Violin Competition, the Klein International String Competition, The Chengdu International Violin Competition, and others. He will again be a faculty member at the international Morningside Music Bridge program in 2018 at The Chopin University in Warsaw, and at Orford Music at Mont Orford, Quebec. He is a regular guest artist at Meadowmount Summer School of Music and is co-artistic director of the Valhalla Summer School of Music in New Denver, BC (August). Invitations as visiting professor for this year include the San Francisco Conservatory of Music, Northwestern University (Chicago), the Central Conservatory (Beijing), The Victoria Conservatory of Music, The Chopin University (Warsaw), and as the CHORUS Visiting Professor at the University of Ottawa. In a September 2015 ceremony, The Royal Conservatory of Music recognized him as an Honorary Fellow of the Royal Conservatory for his outstanding contributions to music education in Canada and internationally.
William van der Sloot began his violin studies at the age of seven. His principal teachers include Mary Shortt, Dr. Lise B. Elson (UofCalgary), and Gerardo Ribeiro (Eastman School of Music). He also worked in extensive masterclass seminars with Max Rostal, Tibor Varga, Yehudi Menhuin, Joseph Gingold, and members of the Juilliard, Hungarian, and Alban Berg String Quartets.
As a former violinist of the Villa Marteau Quintet (artist in residence at the Haus Marteau in Germany), he has toured extensively in Eastern and Western Europe and North America and has recorded for German, American, and Canadian National radio. Before moving to Calgary to teach at Mount Royal, he was instrumental in the development of the Conservatory at Medicine Hat College and its program for gifted youth. Mr. van der Sloot is presently the distinguished instructor of violin at Mount Royal University, Calgary. He recently joined the faculty at Carnegie Mellon University, Pittsburgh, as a professor of violin.
Private Lesson Rate: $118.00 per hour.