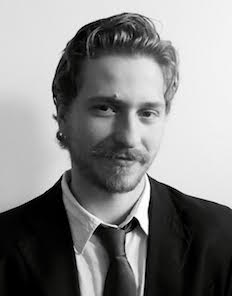 Michael van der Sloot
B. Mus, M. Mus (Cello Performance), M. Mus (Composition)
Michael van der Sloot is a young Canadian musician with a versatile range of skills and interests. As a cellist, Mr. van der Sloot has performed with iconic figures such as Anton Kuerti, Andres and Roberto Diaz, Raphael Wallfisch, and eighth blackbird. He was a founding member of the Mahewa String Quartet, grand prize winners in the chamber music category of the 2008 Canadian Music Competition. As soloist, he has performed with the Meadows Symphony Orchestra and Calgary Youth Orchestra, with whom he premiered his own Cello Concerto in C in April 2013. Mr. van der Sloot is a passionate advocate of new music, frequently performing and premiering new works and often collaborating directly with composers.
Also busy as a composer, recent commissions for Mr. van der Sloot include works for the Escher String Quartet, Irving Symphony Orchestra, violist Nadia Sirota, and the Northwestern University Cello Ensemble. Mr. van der Sloot's music has been praised for its innovative range of textures and colours, especially his works for string instruments. He is an associate composer with the Canadian Music Centre and a member of SOCAN.


In addition to pursuits as a cellist and composer, Mr. van der Sloot is a dedicated teacher. As an educator, he aims not only to train skilled performers but more importantly to foster deeper appreciation and passion for music at any age or level. He is an annual member of the cello and chamber music faculty at the Valhalla Summer School of Music in interior British Columbia in addition to his private teaching.
Mr. van der Sloot has participated in prestigious summer festivals including those at the Banff Centre and National Arts Centre and studied at Southern Methodist University (B.M. '13; M.M. '17), and Northwestern University (M.M. '15) after receiving his pre-collegiate training through the Mount Royal Conservatory in Calgary. These studies have been funded in part by three generous grants from the Alberta Foundation of the Arts as well as the Alberta Arts Graduate Scholarship. His primary teachers include cellists John Kadz, Andres Diaz, and Hans Jorgen Jensen.
Aside from his more conventional interests, Mr. van der Sloot enjoys utilizing his musical skillset outside of the concert music world. He is a prolific arranger and improviser and has collaborated in multiple capacities with choreographers, authors, playwrights, and filmmakers.
Private Lesson Rate: $89.00 per hour.