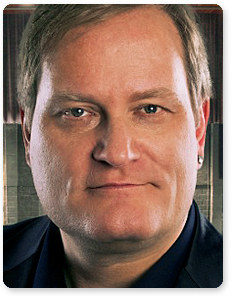 Sheldon Zandboer
Jazz Piano Faculty
Sheldon Zandboer is a native of Edmonton, Alberta. Starting at age four, Sheldon studied classical piano with Gloria Saarinen, Charles Foreman, and Marilyn Engles. He was awarded the 1st Prize, three years in a row in the open jazz category at the Calgary Kiwanis Music Festival. He studied Music Performance/Composition at the University of Calgary, then moved to Toronto to study at the highly acclaimed Humber College of the Applied Arts jazz program.
While still in his teens, Sheldon established his reputation as an up and coming musical talent in Calgary, working on TV specials with the CBC and CFCN, leading a jazz trio, and as multi-keyboardist/accompanist with the Calgary Stampede's Young Canadians. His capricious musical talent allowed him to explore almost every possible idiom, in a variety of venues. "Studio, casino, circus, jazz, theatre, club, showband, cruise-ship, freelance musician" were some of the roles he experienced in Vancouver, Toronto, Montreal, Atlantic City, London, Paris, Athens, Amsterdam, Brussels, and many other venues throughout Europe. He has also performed at a number of jazz festivals in Calgary, Saskatoon, Winnipeg, and Toronto.
Sheldon returned to Calgary in 1988 to arrange, compose, and perform and was Music Director for the acclaimed Decidedly Jazz production, Dancers & Other Musical Instruments. He formed the band the Soul Providers that performed as a house band at the Cannery Row nightclub for five years. In 1989, he took an eight-year contract with the Department of National Defense to provide his musical expertise as staff arranger, keyboardist, and singer. He was also one of three keyboard players to tour with the Canadian Production of the Who's Tommy in 1996.
In 1998 he co-founded and directed the band YoMoZo, and, with Dewi Wood, composed the music for BRAVO Channel's movie, Bellyboat Hustle. The film was presented at the Toronto Film Festival and at Dance on Camera Festival 1998 at the Lincoln Center, NY. The movie became the flagship dance/art movie for that festival. The Museum of Modern Art in Manhattan has been showing the movie as an art exhibit film in their permanent collection since.
In 2002 Sheldon worked alongside Dewi Wood with the web design company, Critical Mass, as an audio designer and music programmer/composer for clients such as Mercedes Benz, Dell, Disney Resorts, NASA, Kaiser Permanente, Albertsons, and the Las Vegas tourist bureau.
When "name" acts come through Calgary, Sheldon is consistently called to perform with them. He has performed with jazz artists PJ Perry, Campbell Ryga, Ian McDonald, Del Dako, Bobby Shew, Denny Christiansen and Phil Nimmons, as well as with artists Michael Burgess (Le Miserables, Phantom of the Opera), and Bob Newhart.
Sheldon's unparalleled knowledge of musical idioms is just one of the reasons why he is one of Western Canada's premier keyboard players. A professional freelance musician, he performs jazz standards, classic pop and Brazilian jazz with his trio, Bossagogo, and "chillout electronica" with his group, Chill Factor. He is a part-time audio consultant at Critical Mass, proprietor of Zandstorm Studio, and is a faculty member of the Jazz Program at The Mount Royal College Conservatory, teaching Jazz Piano and Arranging.
Private Lesson Rate: $79.00 per hour.