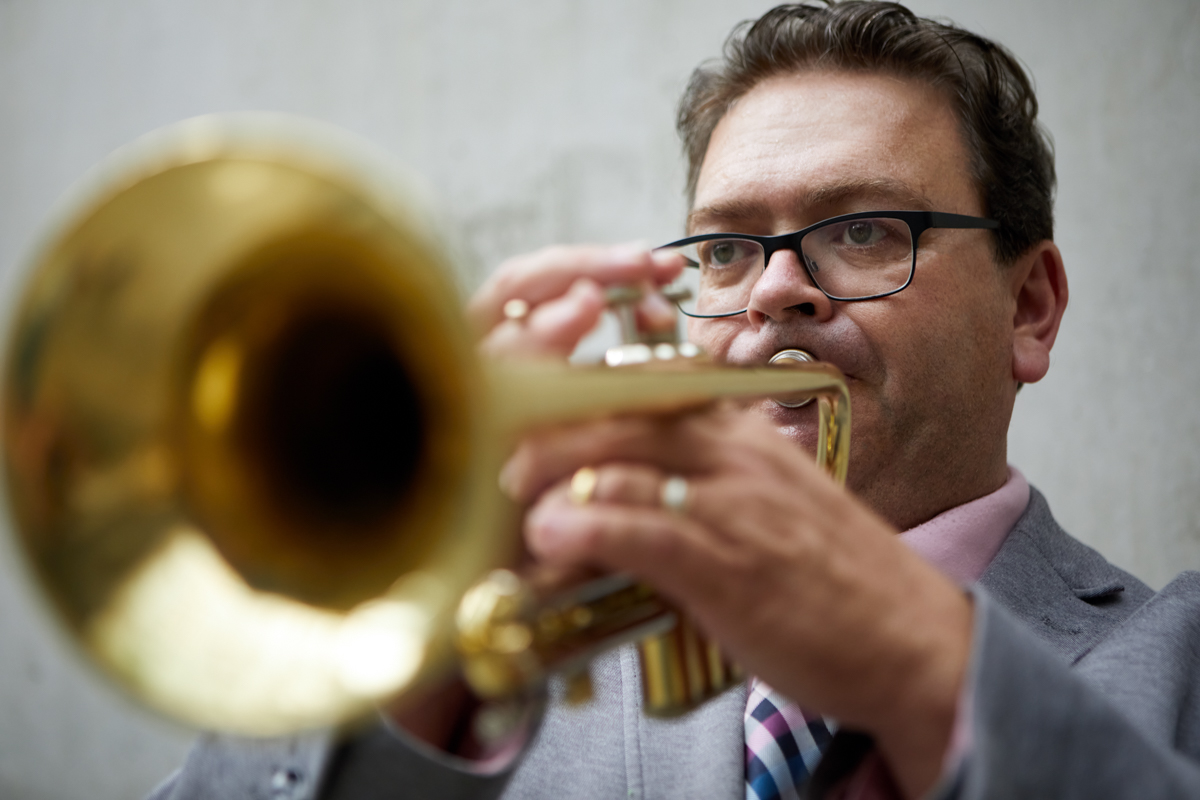 Directed by Jay Michalak, the Mount Royal Conservatory Wind Ensemble is comprised of woodwinds, brass, and percussion students from across Calgary and surrounding communities. Students in grades 9-12 engage in a dynamic performance setting, including challenging repertoire, extensive instrument coaching, and several prestigious performance opportunities throughout the year. Designed to be complimentary and supportive of students within their school music programs, the MRU Wind Ensemble will provide excellent enrichment and growth opportunities for enthusiastic students.

Our Mission: Provide enthusiastic students in grades 9-12 in Calgary and surrounding areas an exceptional, weekly wind ensemble experience to aid in the development of students' musicianship and love of music and to support a culture of excellence and community within school programs.

This ensemble will rehearse Tuesday evenings 7-9 pm at Mount Royal and will present 3 concerts of challenging repertoire during the year. Students will benefit from 3 clinics PER concert cycle in addition to a variety of guest conductors throughout the season.
Students are required be enrolled in their school music programs and must be active and positive contributors to their music programs. Students are to be enthusiastic musical leaders amongst their peers and continuing membership will be contingent upon these conditions being met. Private lessons are encouraged but not required. Students will have the opportunity to apply to audition for the Academy & APP programs for the 2024-2025 season. In addition, students will have the opportunity to observe open masterclasses and performances through the Academy & APP Programs.
Please sign up below to request an audition.
Fee $600
Auditions: Tuesday, Sept. 5 (7-9 pm), Thursday, Sept. 7 (7-9 pm), Saturday, Sept. 9 (9 am -12 pm), Tuesday, Sept. 12 (7-9 pm).  
Program Start Date: Sept. 19, 7 - 9 p.m.
Concerts: Tuesday, Nov. 21, Tuesday, March 19 and Tuesday, June 11.
Concert Cycle 1
Rehearsals:
Sep. 19, 26
Oct. 3, 10, 17, 24, 31
Nov. 7, 14 
Tentative:
Saturday clinic and Rehearsal November 4th​
Concert:
Tuesday, November 21, 2023

No rehearsals:
Nov. 28, Dec. 5, 12, 19, 26, Jan. 2
Concert Cycle 2
Rehearsals:
Jan. 9, 16, 23, 30
Feb. 6, 13, 27
Mar. 5, 12
Tentative:
Saturday clinic and Rehearsal March 9
Concert:
Tuesday, March 19, 2024
No rehearsals:
Mar. 26, April 2
Concert Cycle 3
Rehearsals:
April 9, 16, 23, 30
May 7, 14, 21, 28
June 4
Tentative:
Saturday clinic and Rehearsal June 1
Concert:
Tuesday, June 11, 2024
Talk to us
If you need a hand registering or have a question about our programs, we would love to help you!