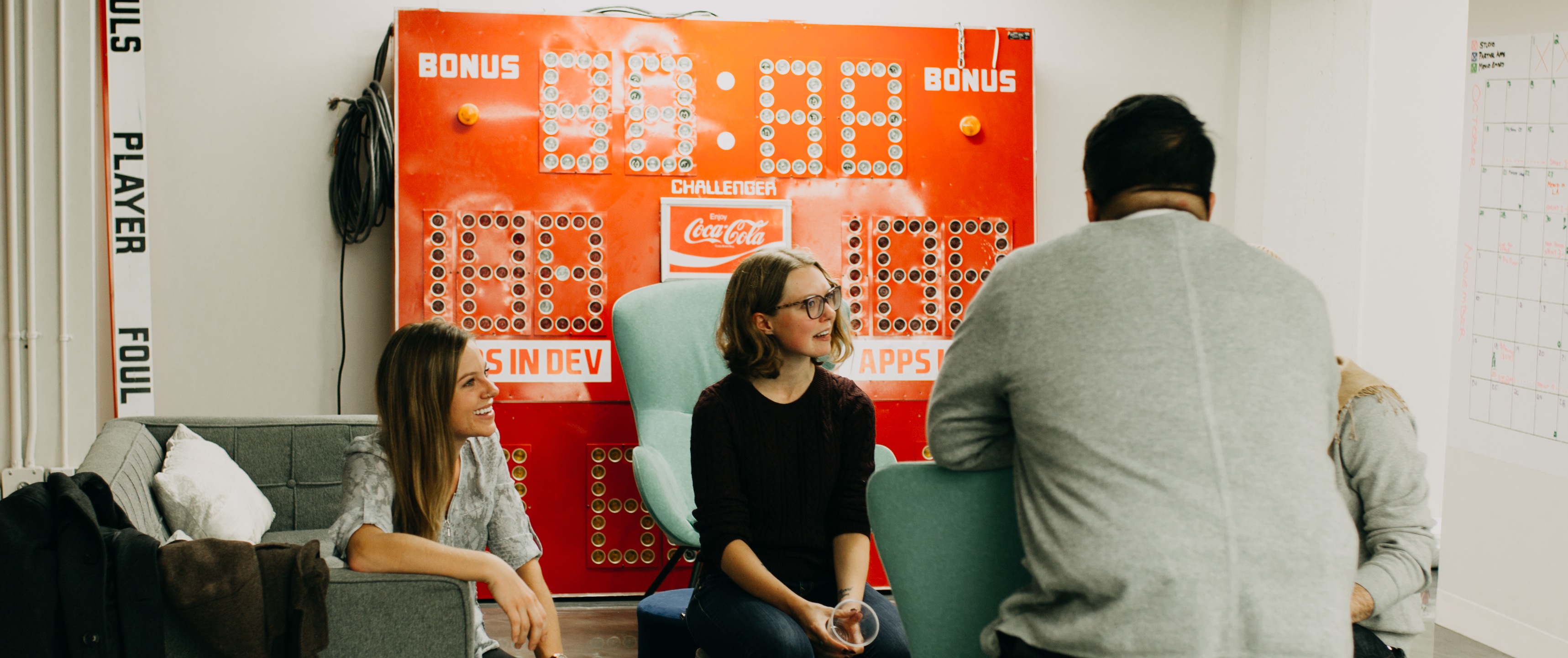 LaunchPad Lab is for MRU's makers, builders, and entrepreneurs. If you have a well-thought-out idea or small business you'd like to develop, Launchpad Lab is the place! 
This 8-week entrepreneurial incubator is meant for students who want to create a business, but aren't quite sure where to start. With the help of our 3 expert mentors and interactive exercises, you'll take your idea/business to the next level. Validate your idea, learn about branding, and much, much more. You'll join 9 other driven students/teams pursuing their ideas and businesses and join a tight community of innovators and entrepreneurs. You'll come out of LaunchPad Lab with a game plan for your business/idea, new friends and networks, and skills that will serve you for your whole career. Each of the 10 students or teams chosen will get $1000 to put towards their business. This is the chance you've been waiting for.
Applications are now closed. They will reopen in September 2023.
We invite you to join the waitlist below or email Devon Hawkins at dhawkins@mtroyal.ca to dicuss your idea and receive coaching.
Please note: if selected to be considered for LaunchPad Lab, we would ask you to attend a casual 15 minute chat to discuss your application, hosted virtually using Google Meet.
Who should apply?
This incubator is best for students who are early in their entrepreneurial journey. You might have an idea you've thought a lot about but aren't sure what comes next. Maybe you're already selling what you've made but aren't sure how to take it to the next level. LaunchPad Lab welcoms ideas of all kinds in all industries. 
Students selected to participate in LaunchPad Lab will receive $1000 upon completion of the program. 
Applicant Criteria:
You can be in any year of study.

Open to all degree programs except Open Studies and Continuing Education.

You'll need either an idea for a business you are committed to pursuing or an existing business you've begun to work on. (Don't worry about being too early, the Institute has supports for all stages of businesses and ideas!

)

If you have multiple team members or business partners, only MRU students may participate or receive the funding. Please submit just one application per business team.
Session Dates
Please note: applicants who are unable to attend any of the sessions below will be ineligible for admission to the program.
LaunchPad Lab occurs once per week for 8 weeks and will return during Fall semester. 
If you would like to discuss whether the Lab is a fit for you or to have your application reviewed before submission, please book a chat with Diana or Devon below: 
Your Coaches
Your LaunchPad Lab coaches are here to help you reach your goals. With years of experience across several industries, you will receive expert coaching and tools to help you build your idea. Your 1:1 meetings will always remain confidential, so your idea is safe with us. Mount Royal University and the Institute for Innovation and Entrepreneurship will also never ask for equity in your company. A coach will be matched with you based on your goals and their experience.
If you have any questions, are unsure if you should apply, or want your application reviewed prior to submission, please email Innovation and Entrepreneurship Strategist, Diana Grant-Richmond at dgrantrichmond@mtroyal.ca or Entrepreneur Development Officer, Devon Hawkins at dhawkins@mtroyal.ca