SERVICE UPDATES

Tuition and fee payments
Tuition and fee payments can be completed online. Visit fee payment options for more information.


Emergency Funding
A variety of emergency funding options are available to students. Visit additional resources for more information.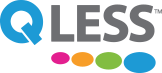 Awards & Financial Aid is now part of the Office of the Registrar.
T
he Office of the Registrar is now using QLess for in-person service. Join the virtual line and wait where you want!
At Mount Royal, we want you to focus on your studies, not on paying your bills. Learn more about the many ways you can cover the cost of your education.
Scholarships & bursaries
Mount Royal offers hundreds of awards, providing students with more than $3 million in scholarships and bursaries. Apply today. 
Financial Aid
There are a number of forms of funding for full-time and part-time students available through the provincial and federal government, including student loans, grants and bursaries. Learn more.
Foundational Learning Assistance Funding
Grant funding for qualified Albertans who are unemployed, under-employed or transitioning into new careers.
Emergency Funding
If despite your planning, you experience short-term money concerns while attending Mount Royal, Emergency Funding may help. Learn more. 
Budget planning
Find the estimated program costs that you can expect to pay for the academic year. Find out more. 
Confirmation of Registration
Paying by RESPs or CPPs? Find out how to obtain documentationto access your funds. 
Jobs on campus
Getting a job on campus is a great way to boost your resume, gain skills and help finance your education. Visit the Student Job Bank for employment opportunities. 
Additional resources
Find information for money management resources and emergency funding.