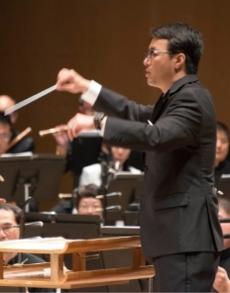 Jeffrey (Huai-Ning) Chao

Calgary Chinese Orchestra Director

Jeffrey Chao was born in Taiwan and immigrated to Canada in 1996. In the same year, he
joined the Calgary Chinese Orchestra as the erhu section leader and soloist. As a music
enthusiast, he started his journey at a young age playing the violin. He was first introduced to
Chinese music in 1986, where he joined a music group in high school and learned to play erhu.
He was instantly captivated by the beautiful sound of the instrument and moved by the richness
and diversity of Chinese music. Chao participated in numerous music performances and
competitions, serving as the bowed section lead. In 1990, he started school at Tamkang
University in Taipei and joined their Chinese Music club. During his time with the club, Chao
developed his conducting skills and was a member/conductor for the Alumni Orchestra of the
affiliated senior high school he attended. In 2010, Chao officially became the orchestra conductor.
In January 2018, he became one of the artistic directors of the Calgary Chinese Orchestra, while continuing to lead the orchestra in its music endeavor.