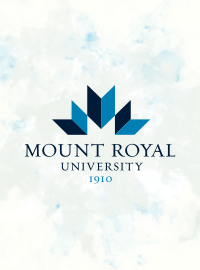 Professor & Director, Mokakiiks Centre for Scholarship of Teaching and Learning
Email: myeo@mtroyal.ca
Education
PhD (Education), University of Victoria
MA (Education), University of Calgary
BEd (Early Childhood Education), University of Calgary


Dr. Michelle Yeo is a Professor and director of the Mokakiiks Centre for the Scholarship of Teaching and Learning. In this role, she supports the development and advancement of SoTL at Mount Royal University and beyond. Dr. Yeo has worked as a faculty development consultant in the ADC since 2007. She conducts workshops, faculty learning communities, and offers consultations, with a particular focus on curriculum and assessment.
Professional and scholarly interests
Student experiences of learning
Scholarship of educational development
Decolonizing practices
Selected publications and presentations
Boman, J. & Yeo, M. (2020). Exploring and learning from failure in facilitation. International Journal of Academic Development, 25(1), 19-30. DOI: 10.1080/1360144X.2019.1700120
Easton, L., Lexier, R., Lindstrom, G. & Yeo, M. (2019). Uncovering the complicit: The decoding interview as a decolonising practice. In Quinn, L. (Ed.) Reimagining curriculum: Spaces for disruption. Stellenbosch, South Africa: African Sun Media. pp. 149-170.
Yeo, M., Boman, J., da Rosa dos Santos, L., Mooney, J., Phillipson, A., Smith, E. (2019). "Inquire, Imagine, Innovate: A scholarly approach to curriculum practice. Collected Essays in Teaching and Learning (12), 155-165. DOI: 10.22329/celt.v12i0.5421
Yeo, M., Haggarty, L., Ayoungman, K., Wida, W.(Snow, T.), Pearl, C., Stogre, T., Waldie, A. (2019). Unsettling faculty minds: A faculty learning community on Indigenization. New Directions in Teaching and Learning, 157 (Spring), 27-41. DOI: 10.1002/tl.20328
Yeo, M., & Boman, J. (2017). Disciplinary approaches to assessment. Journal of Further and Higher Education. DOI: 10.1080/0309877X.2017.1367371
What to contact me for:
Scholarship of Teaching and Learning
Curriculum development and renewal (course and program level)
Assessment