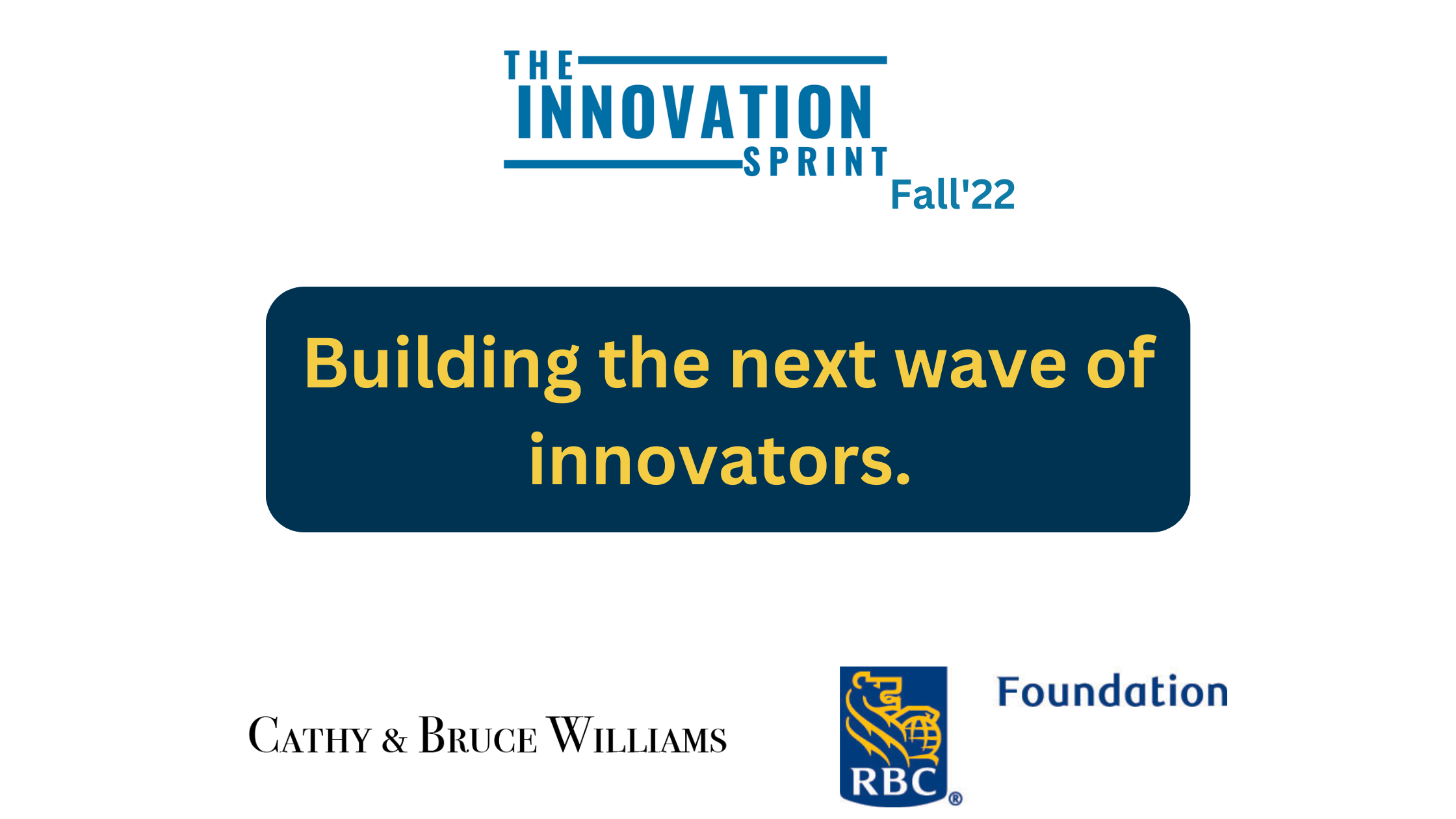 Students Problem Solve Using Innovation
The Innovation Sprint is a work integrated learning experience launched in 2020 to provide students from across campus with meaningful work experience with local companies and social enterprises. Participating companies propose a problem statement to a diverse, multi-disciplinary team of 4 students. The team is then guided through a formal 5-week innovation process to define a solution, while supported by a company-provided mentor.
About The Sprint
The Innovation Sprint is a 5-week program that transforms a student's way of solving business-related problems using innovation and creativity. We equip students with the tools to identify core problems, conduct customer discovery, ideate using convergent and divergent thinking, build value propositions and practice storytelling and pitching. 
Our Problem Mentors
Providing hands-on support and mentorship is a core component of the Innovation Sprint. Alongside pairing students with a business, we connect them with a founder or decision maker in the business to act as their Problem Mentor. Problem Mentors support the students' innovative process, guide their journey as they delve into their business challenges and help build the students' overall professional network. 
After five weeks, student teams pitch to their Problem Mentors on their journey throughout the program and pitch a solution they believe is of value to their customers. 
The Student Cohort
Fall 2022 cohort was filled with students from across all Mount Royal University faculties. We believe having diverse thought and divergent perspectives provides a transformational experience for all participants in our programs; 
"The Innovation Sprint allowed me to take a step back and examine things under a different lens."- MRU Student
"I learned how to be more confident in myself and team members; to step outside of my comfort zone to explore the world; and to just do it without overthinking and doubting myself" -MRU Student
"My favourite part was learning more about innovative ways to find a solution to a problem. Having gone through customer discovery and a customer's journey, I learned how to use pains and gains to drive a solution-focused result." - MRU Student 
Wins 
Students are fortunate throughout the Sprint to have the opportunity to work alongside founders and industry experts. Many build long-lasting relationships with their mentors which grow into career opportunities pre or post-graduation. 
Every semester that we run the Innovation Sprint, hardworking students who have made a long-lasting impression with their Problem Mentor end up landing jobs with their mentors. Over the past two years of the Innovation Sprint we have seen over 10 students be placed in an internship or post graduation role with their Problem Mentors company. So far from the Fall 22 cohort, Majd Daqqa, a Science student, has received an offer to work with his Problem Mentor, Jenna Galloway, at Fledge Health as one of their Business Development Interns. Majd is supporting Fledge as they work to build out their pilot programs with schools and help build out their marketing strategy. 
The Business Cohort
The five businesses and Problem Mentors that took part in our Fall Sprint brought a range of different industries to the table— finance, healthcare, entertainment and recreation, event management and food service. Problem Mentors supported their students team during weekly touch-point meetings to answer business-related questions and navigate their team's trajectory towards finding a viable solution for their problem. 
"The quality and breadth of the research conducted is extremely valuable to our strategic planning and development of our go-to-market strategy." -Jenna Galloway, Fledge Health
"I was excited by the passion that the students brought to the project. It made me feel good about what we are trying to achieve." -  John MacInnes, Earthware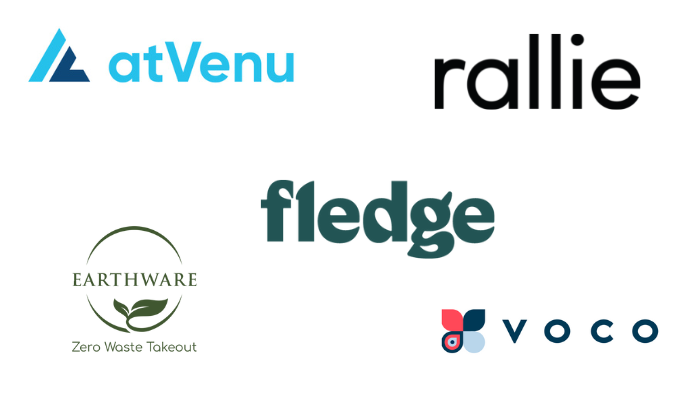 We are proud of our students and extremely grateful for our Fall cohort of Problem Mentors who have dedicated their time to giving back to our community. We are also thankful that we can provide a free Innovation Sprint program that is a paid opportunity for our students thanks to the generous support and donations of the RBC Foundation and the Cathy and Bruce Williams Fund. We look forward to another successful Winter cohort in 2023.