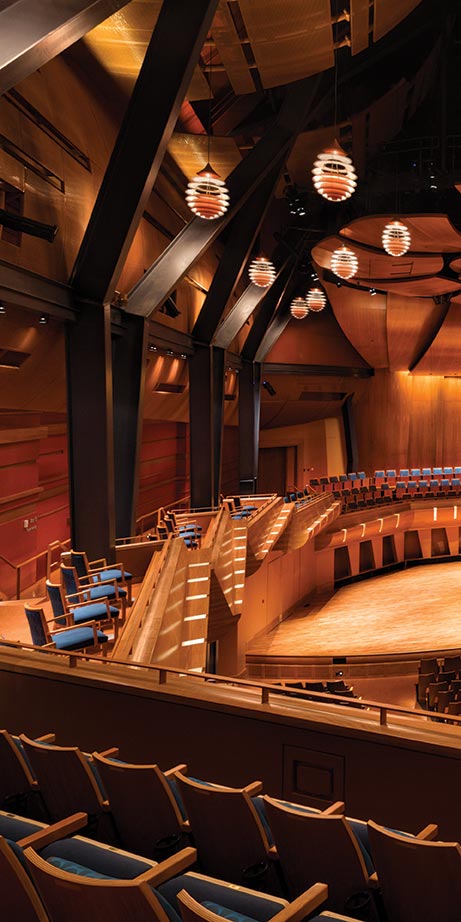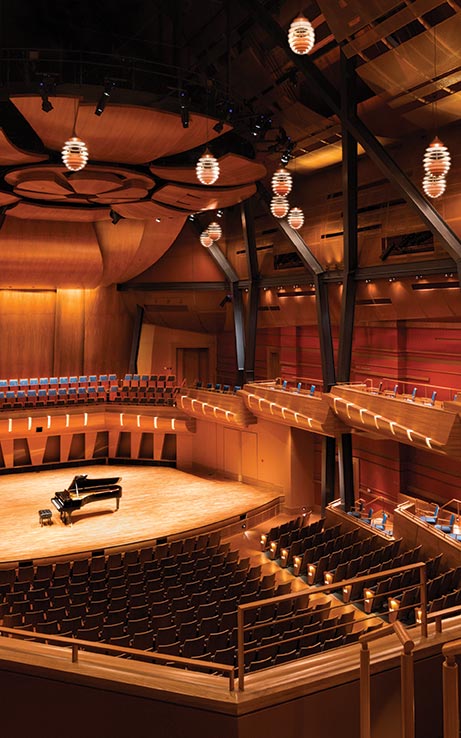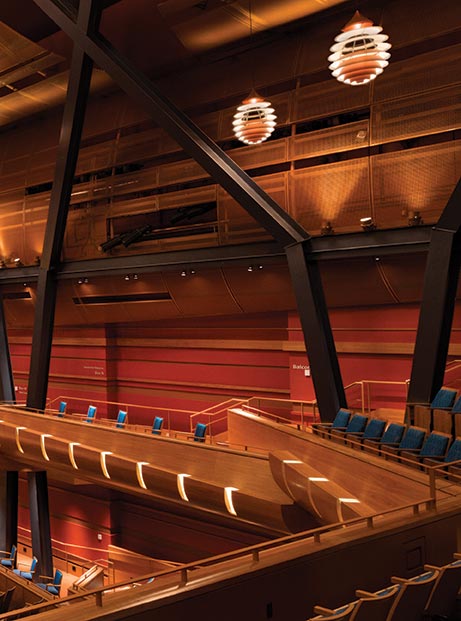 Testing 1 2 3 4
Sound-checking the Bella
Hometown superstar Feist kicked off the 2017/18 Taylor Centre Concert Season with three sold-out shows, and Ben Nixon admits he was nervous.
"I'm a huge fan of Feist's music," says Nixon, who is one of a team of theatre technicians at Mount Royal's Bella Concert Hall. It's not just the "fanboy" in him that caused the stress. For Nixon, it's all about the sound.
"Feist is a performer who, oftentimes, is very quiet with a lot of loud things happening around her." So, Nixon and his crewmates had their work cut out for them in miking the singer, whose characteristically expressive tone had to stand out over the electric instrumentation.
Housed within the Taylor Centre for the Performing Arts, which is also home to the Mount Royal University Conservatory for music and speech arts training, the Bella, a 654-seat theatre open since 2015, is arguably the auditory crown jewel of the city. It has the acoustic quality to house large events, while still allowing shows to feel intimate.
Nixon says it's an easy environment to work in. "It's a really beautiful place to step into. Every single person who comes in — performer, promoter or audience member — they all have a 'wow' moment."
Designed to resemble an Alberta barn, the hall features rich, warm cherrywood throughout, glacial-lake blue seats and a stunning acoustic reflector in the ceiling in the shape of the Alberta wild rose. With accessible seating in all concert spaces and assistive listening devices, it truly is an experience for everyone, which helped earn the building a 2015 City of Calgary Award for Accessibility.

Northern Cree powwow, drum and singing group, performing a soundcheck.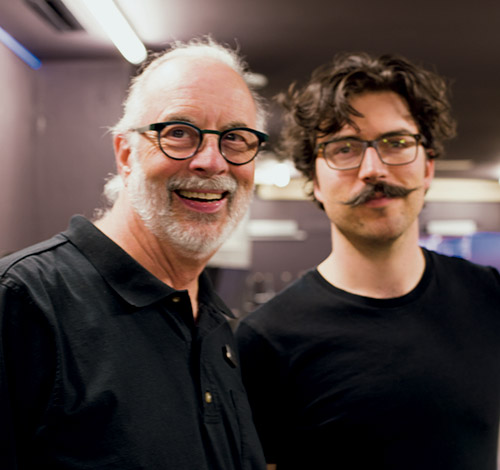 Theatre technicians Al Williams and Ben Nixon.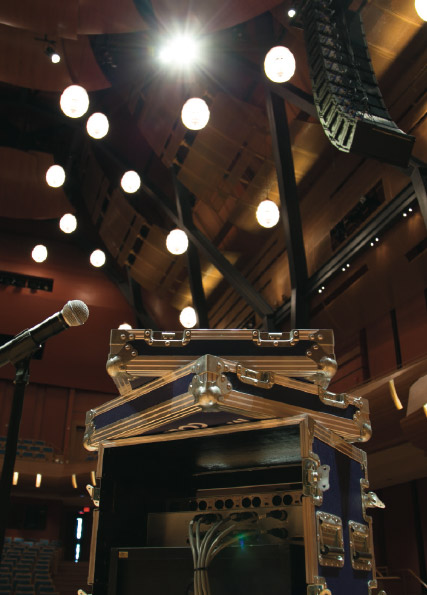 Describing his gig, Nixon says, "We do quite a range of things. Everything from choirs and string ensembles to corporate events and dance competitions. Of course, we do popular music concerts as well."
During its inaugural 2016/17 season, the Bella boasted a diverse lineup of headliners, including reggae legend Ziggy Marley, Canadian pop singer and songwriter Chantal Kreviazuk and the first man to ever record an album in space, astronaut Chris Hadfield, keeping the technical crew's hands full.
"Sonically, one of (the Bella's) greatest strengths is working with unplugged music. Cellos and string ensembles don't need any reinforcement, because the room was built to make them sound louder and give them a decay that makes everything sound warm and smooth."
That "decay" is one of the defining features of the hall. Nixon explains, "Since every surface isn't parallel, when you make a sound from one origin point, it goes off in a million directions, reflects off the walls and comes back at you at slightly different times."
The staggered sonic return creates a smooth, general reverberant sound rather than an aggressive slap. This works well for acoustic performances, but offers some challenges for more amplified acts. Imagine needing to hear a subtle conversation while an electric guitar plays in a racquetball court. There is a science that must be respected, Nixon says, and how the sound is created, the ways in which it bounces off surfaces and what mix enters the audience's ears are all manipulable at the Bella.
Nixon's audio mantra is, "You can never beat physics."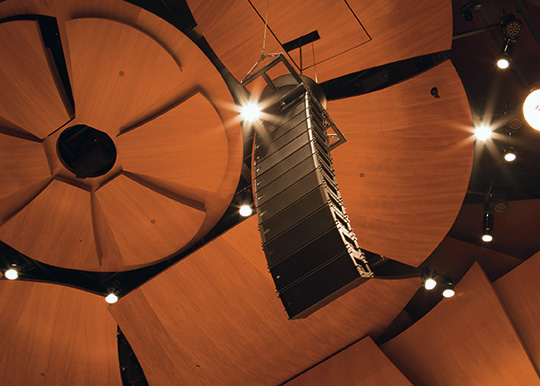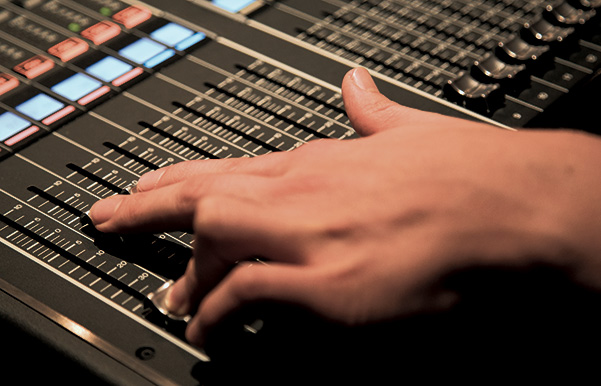 The silent accompanist
Ziggy Marley, who appeared last October, was the biggest show that had been produced at the Bella to that date. The talented showman brought some new "lows" to his sold-out performance.
Al Williams, whom Feist recognized as "Sound Man Al" from her days performing as a high-school student with her band Placebo, is another theatre technician for the Bella who has worked with hundreds of acts in dozens of venues in Calgary. He was influential in matching Marley's complicated sound requirements.
"For Ziggy, we had to bring in some additional subwoofers," Williams says. The actual number was seven. "In the reggae world, aside from the vocals, the most important thing is the bass."
There was some concern as they geared up that the additional vibrations would be too much for the hall to handle. "We were expecting the roof to fall," he jokes.
Audio engineers and technicians in the city were equally interested, and many made a point to get their Marley tickets early to hear for themselves how the Bella would sound. The feedback was unanimously positive. "(The audience) felt they had never heard bass as good as we had it in the Bella with Ziggy."
More importantly, Nixon adds, "We got to the point where people didn't notice that we were doing sound in a room, which is where you want to be."
Brad Mahon
Director, The Mount Royal University Conservatory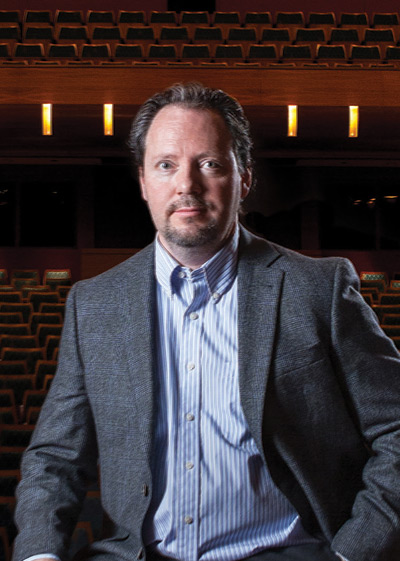 "We're lucky to have this world-class centre and the world-class technicians, instructors and students within it," says Mahon.
Mahon sits on the Taylor Centre Concert Season committee and provides artistic leadership for the shows the institution produces.
From a behind-the-scenes perspective, Mahon notes, "Past guests, including singer/songwriter Ron Sexsmith, blues singer Ruthie Foster and pipa player Wu Man, who plays in cellist Yo-Yo Ma's Silkroad Ensemble, stopped their respective performances to comment on how beautiful the hall was and the exquisite sound it creates."
James Ehnes
Juno Award-winning violinist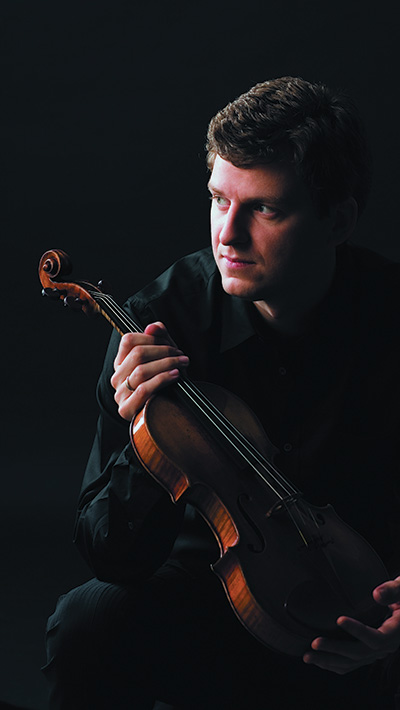 Ehnes was able to play the Bella with a quiet (pianissimo) dynamic that was spellbinding. When attendees complimented the soloist, he responded, "I was just playing the room."
Adam Johnson
Assistant conductor of the Orchestre Symphonique de Montréal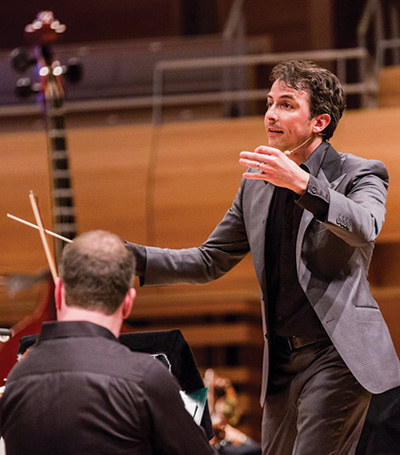 Johnson was the resident conductor with the Calgary Philharmonic Orchestra for the Bella's debut season. Johnson worked with the Bella's tech crew to help "tune the room" before its grand opening.
"Getting such an immediate feedback, both from the sound and the audience, is invigorating for us on stage, which ultimately results in high-quality performances," he says.
"There is a lot more resonance and less distance for the sound to travel (than most concert halls), so more subtlety and nuance is required. Even the softest sounds will be heard, which opens up some wonderful possibilities. On the louder side of the spectrum, things need to be dosed so as to not saturate."
Johnson compares musical tones to a painter's vibrant palette. When mixed without balance, "too many colours can just become brown."
"I have always sought transparency in the textures of the music, so that every note can be heard without becoming overbearing."
Read more Summit
The library reimagined
The Riddell Library and Learning Centre is set to open this fall
READ MORE