A GLIMPSE INTO THE MINDS AT MOUNT ROYAL UNIVERSITY
THE SOURCE: David Legg, PhD, Professor, Bachelor of Health and Physical Education
Fall 2015 issue
Take a trip to Mount Royal University's "Sports Hall of Fame" (aka Professor David Legg's office) to get your sports-aficionado's fix! This corner cubby has become an athletic haven of souvenirs over the years, as Legg has collected a plethora of memorabilia that would make most sports historians drool.
Legg has his current and former students to thank for his office's eclectic interior design, as they have long been collecting items from prestigious athletic venues, teams and sporting events around the world — all to give to Legg as a token of their appreciation.
Items in his memorabilia repository range from a traditional Mexican wrestling mask, given to him at the 2011 Parapan American Games (Legg is past president of the Canadian Paralympic Committee), to a mug and a banner from the famous Chelsea Football Club and an autographed photo of the Howe-hockey trio.
"Students get a kick out of hearing about my experiences in sport. They get to see some of my life story through my office — it's an easy way to connect with them, break the ice and have good conversations," says Legg.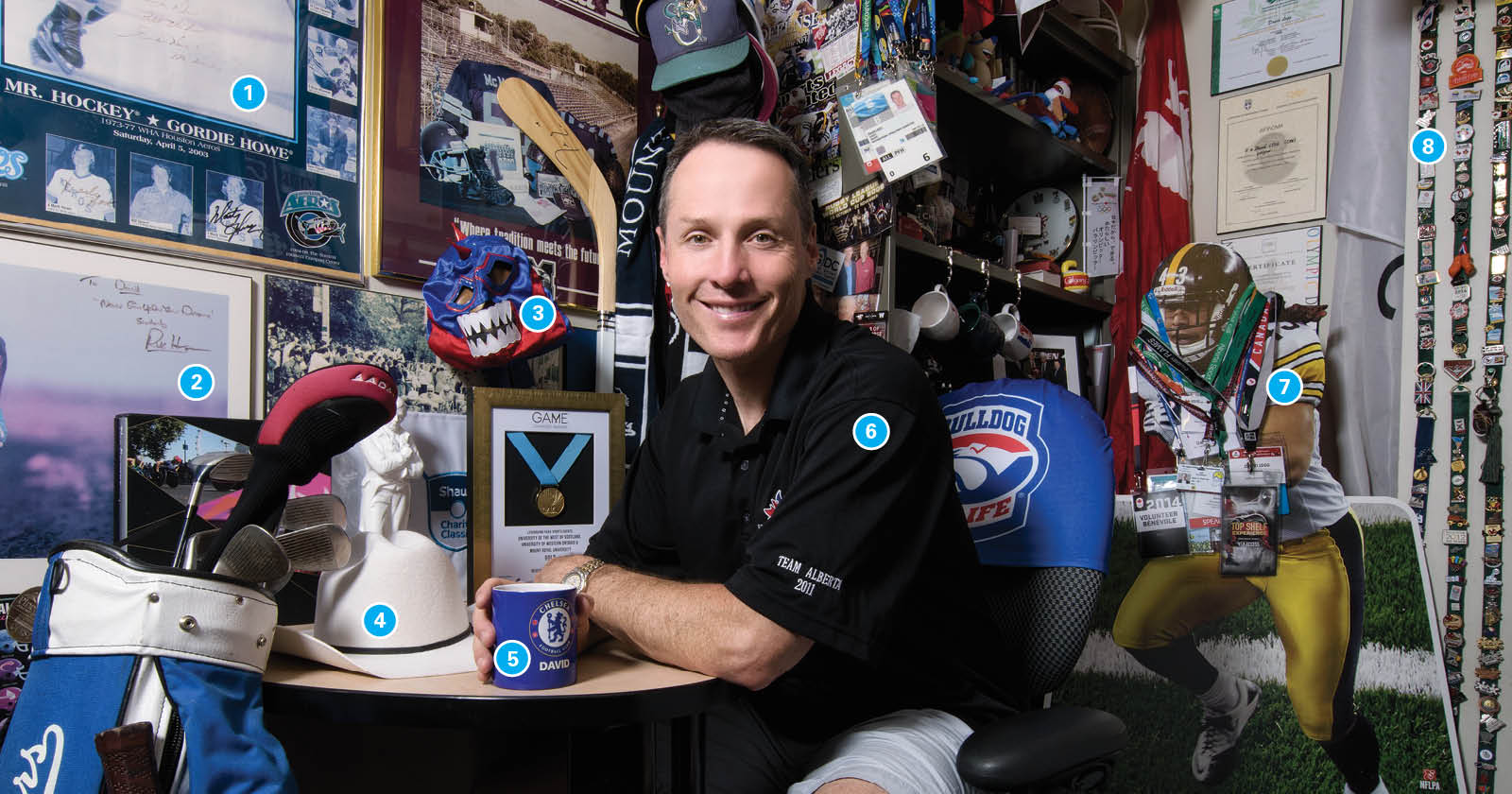 Gordie Howe signed photograph
Autographed photo of famous wheelchair track athlete, Rick Hansen
Traditional Mexican wrestling mask, given to Legg at the 2011 Parapan American Games
In 2010, Legg was awarded the City of Calgary White Hat Award from Calgary Sport Tourism for his contributions to amateur sport
Chelsea Football Club mug and banner
Alberta Golf shirt from alum Matt Rollins. Legg and Chad London, dean, Faculty of Health, Community and Education, challenged Rollins and former classmate Jay Formenti to a golf match — Legg and London remain "undefeated" in student versus teacher sports competitions (according to them...)
On two occasions, a life-sized cut-out of former NFL Pittsburgh Steelers star Troy Polamalu was waiting for Legg outside of his office from MRU Alumni Danny Snow
Pin from the 2014 Sochi Paralympic Games
---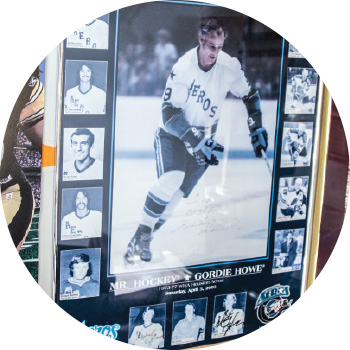 ---
MATT MOUNTEER
Physical Activity and Sports Administration Diploma, 2003
Owner and Operator, Fortified Fitness
"I obtained the signed Gordie Howe poster while completing my practicum with the Houston Aeros of the American Hockey League. I had the opportunity to participate in a special celebration to honour Gordie and his sons, whom he played with at the end of his career while with the Aeros. I was able to meet Gordie and his two sons, Mark and Marty. I wanted to thank David for everything he did for me during my time in the Sports Administration program."
---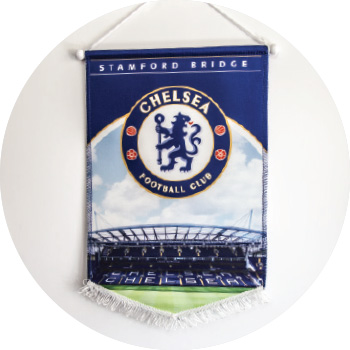 ---
CHRISTY JOHNSON
Sports Administration Diploma, 1999
Facilities Rental Coordinator, City of Calgary
"I've had the opportunity to work at numerous world-class venues with world-class athletic teams such as England Rugby at Twickenham, the Vancouver 2010 Winter Olympics, Wimbledon and the Chelsea Football Club at the Stamford Bridge stadium. After my time with the Chelsea F.C. I brought back a mug for David. I look at it as a token of appreciation that is showcased in the historical villa of sports that is David's office at Mount Royal. David continues to be a mentor, an advisor and a great contact in my professional career."
---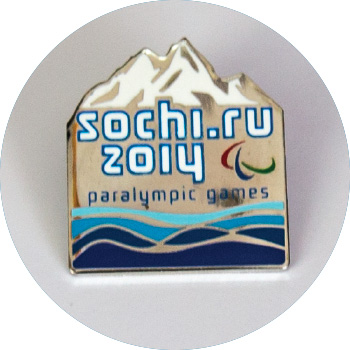 ---
LAUREN SCHMIDEK
Bachelor of Applied Business and Entrepreneurship — Sport and Recreation, 2013
F2F Campaign Administrator, STARS Air Ambulance and Golf Channel Amateur Canada & Alberta Tour Director
"While I was in volunteering at the Sochi 2014 Paralympic Games, I developed a special bond with a Russian woman who happened to have a large collection of pins. She said I could have any of her pins in exchange for the Canadian maple leaf pin I had with me. The 2014 Paralympic Sochi pin in her collection stood out to me and I thought it would be a great addition to David's office."
---