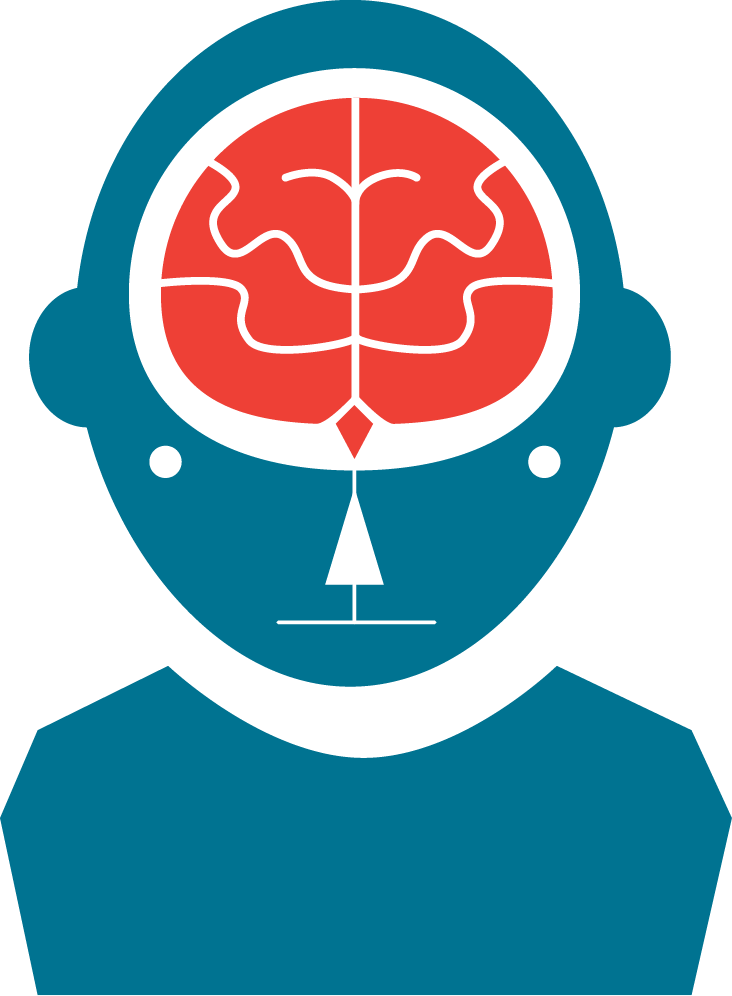 As the Calgary economy struggles to divest itself from its dependency on the energy sector, what role can universities play in helping to spur innovation that will lead to diversification?
Ranking consistently among the best countries in the world for quality of life, Canada's rich supply of resources and land has served its populace well. But in an era where world circumstances — the ebb and flow of global politics, civil unrest and environmental instability — and ultimately changing times, can have tremendous impacts on resource prices, the result is an uneasy economic wax and wane.
Here in Alberta, the taste of affluence from the recent oil boom still lingers. But a multitude of factors, including the global collapse of oil prices, contributed to an estimated $50-billion decline in investment in Canada's oil and natural gas sector over two years. In 2016, total capital investment dropped 62 per cent to $31 billion from a record $81 billion in 2014. The National Energy Board says crude oil prices are not projected to rise to more than $100 US a barrel until 2040 — meaning a generation of Albertans is not likely to experience the "Alberta Advantage."
The number of job losses connected to the oil price downturn can be a fluid value, but Statistics Canada offers two numbers — one from the Survey of Employment, Payroll and Hours suggests that from December 2014 until April 2016, 3,853 jobs were lost in Alberta in oil and gas extraction and a further 29,196 in jobs that support energy and mining.
The other number, from the Labour Force Survey, indicates that 43,000 jobs have been lost in mining, forestry, fishing, quarrying and oil and gas over that same period. And behind each of these statistics are real people — families, friends and neighbours.
Though it can be said those losses are more the result of circumstance rather than mismanagement, the numbers are still not to be taken lightly. Canada ranked first among Organisation for Economic Co-operation and Development countries in the proportion of adults with a college education (24 per cent) and eighth in the proportion of adults with a university education (26 per cent) in a 2012 study. As highly educated, industrious and proven innovators, how can thinking shift to successfully hedge resource-driven volatility against external market influences?
Rebound or dead cat bounce?
While sectors look to each other for solutions to soften the blow of market fluctuations, the federal government is creating all-encompassing "superclusters" of innovation to spur an upswing.
Through the Innovation Superclusters Initiative, the Canadian government is investing up to $950 million over five years, starting in 2017/18, to support business-led projects with the greatest potential to build world-leading transformation networks, to secure Canada's future as a leader in changemaking and to accelerate economic growth.
Superclusters build on the advantages of dense areas of business activities containing a critical mass of large and small companies, and post-secondary and other research institutions.
According to the Government of Canada website: "Superclusters will make it easier for innovators and potential customers to harness the strengths of their local ecosystems, to work closely together on the research, development and demonstration activities that will lead to major commercial opportunities and boost productivity across industries and to create jobs and drive economic growth."
In an article published on Academica.ca in August 2017, an anonymous senior government official indicated that the federal government's program has received more bids than expected. The bidding process encourages academia and businesses to work together on strategies to boost fast-growing sectors. iPolitics.ca reports that according to the official, 50 letters of intent came from consortia representing a total of more than 200 companies and 20 post-secondary institutions.
Looking across the job-creation landscape, there are a few key developments to consider. Data is the new gold, automation is the new workforce, green is the new black and the jobs of tomorrow will look very different from those of previous generations.
And universities are right in the middle of it all, anticipating and training for those future employment opportunities.
"Many, many years ago, I wrote a book about the future of Canadian cities, and in it was a chapter about how great cities need great universities," says Calgary's mayor and MRU faculty member Naheed Nenshi. "In Calgary, we have three great universities with key roles to play. They are our talent attractors — they have to both attract great faculty to the community and also great students at both graduate and undergraduate levels.
"It's the talent base drawn to our city that will drive the innovation community."
Nenshi also believes that it's important for universities to work towards better understanding how to commercialize their research.
Post-secondary stimulus
Beyond simply being an incubator of ingenuity and innovation, the 88,800 students registered in Calgary's post-secondary institutions in the fiscal year 2014/15 contributed $8.6 billion to the city's economy, according to a study published in May 2017 by Calgary Economic Development.
The body for governmental oversight of Alberta's post-secondary network emphasizes the need for universities to act as catalysts to lure pioneering minds to our communities.
"Alberta's post-secondary system helps attract and develop expert researchers, innovators and entrepreneurs who play an integral role in generating new knowledge and commercializing new ideas and technologies that are benefitting Albertans, Canadians and the global community," says Alberta's Advanced Education Minister Marlin Schmidt.
"Through organizations like Alberta Innovates, our government supports world-class researchers, entrepreneurs and industry innovators. It offers services, tools, expertise, partnerships and funding to focus on accelerating commercial outcomes."
From a provincial perspective this rings very true, but at the heart of community and innovation are the next generation of learners that will soon be steering the ship.
Mount Royal's new provost and vice-president, academic, recognizes the value of higher education in diversifying Alberta's commodity-dependent economy. At the same time, Lesley Brown, PhD, draws on the classic idea that education is a good in and of itself.
"The value of education goes far beyond what can be measured on a balance sheet," Brown says. "Learning is both personally satisfying and central to advancing our collective understanding of the world that we live in. It's important to consider the question of 'value-added' from all aspects."
This approach is what defines a university education.
"General education courses, and the entire experience at Mount Royal, develop intellectual qualities that could never have been realized by following a single linear path from day one to graduation. The breadth of our programs broadens horizons, and this is important because many students will enter jobs that didn't even exist 10 years ago" says Mount Royal President David Docherty.
"Our general education component is a cornerstone of a Mount Royal undergraduate experience. When students sign up for, say, math, art or a new language, they are probably a bit out of their comfort zone. But as they go to class, they discover they are pretty good in areas they had never considered before.
"Those same ideas and concepts keep popping up in their lives and careers, and they are able to apply what they learned in those classes in the future in ways they can't even imagine today."
Top 10 Jobs That Didn't Exist in the 90's
Cloud computer specialist
Big data analyst/data scientist
Millennial generation expert
The time is now
By advancing world understanding through a broad and diverse education, universities can better anticipate — and create — the jobs and workplaces of tomorrow.
For example, Brown points to the ongoing research of Mount Royal professor and physiologist Trevor Day, PhD, who is exploring how "lowlanders" cope with high-altitude environments. Day conducts regular group research trips to the Mount Everest base camp (at an altitude of more than 5,300 metres), creating exceptional undergraduate educational opportunities.
At the same time, the results of Day's research are also providing business opportunities. His findings are opening doors for entrepreneurs to fill the need for a portable tool that detects altitude sickness before the potentially fatal symptoms set in.
The latest Calgary Economic Development annual report (2016) predicts the emergence of an "industrial Internet of things," meaning machines and production (think the driverless tractor) are becoming more connected. This increased networking is another chance to get ahead of the curve and begin developing technologies that will solidify Alberta's position as a global business trendsetter.
Back to the basics
Phil Warsaba, associate vice-president, Enrolment Management at Mount Royal, says that although universities need to stay connected to industry to keep programs relevant and graduates employable, the institution has a larger duty to educate students to be citizens who can think critically and adapt their skills to an evolving employment landscape.
"I would like to see post-secondary institutions protect the interests of students from an educational standpoint," Warsaba says. "We need to educate students so that they have the soft skills and interdisciplinary knowledge to influence the betterment of society. Improving our society depends solely on groups of citizens that are well-informed in a variety of things, so that they can approach challenges in a critical and creative fashion."
In what some foresee as the post-modern industrial revolution, with automation becoming more and more prevalent, Warsaba would like to see the population work to re-focus on family, communities and themselves.
"Universities aren't for training people to perform a specific task. We educate students with the general knowledge that will help them be better citizens, and better versions of themselves — it's these citizens who will guide how our society, and ultimately economy, evolve."
Read more Summit
Moonshooters
Shaping orbits out of innovation, these entrepreneurs aren't afraid to take giant leaps
READ MORE