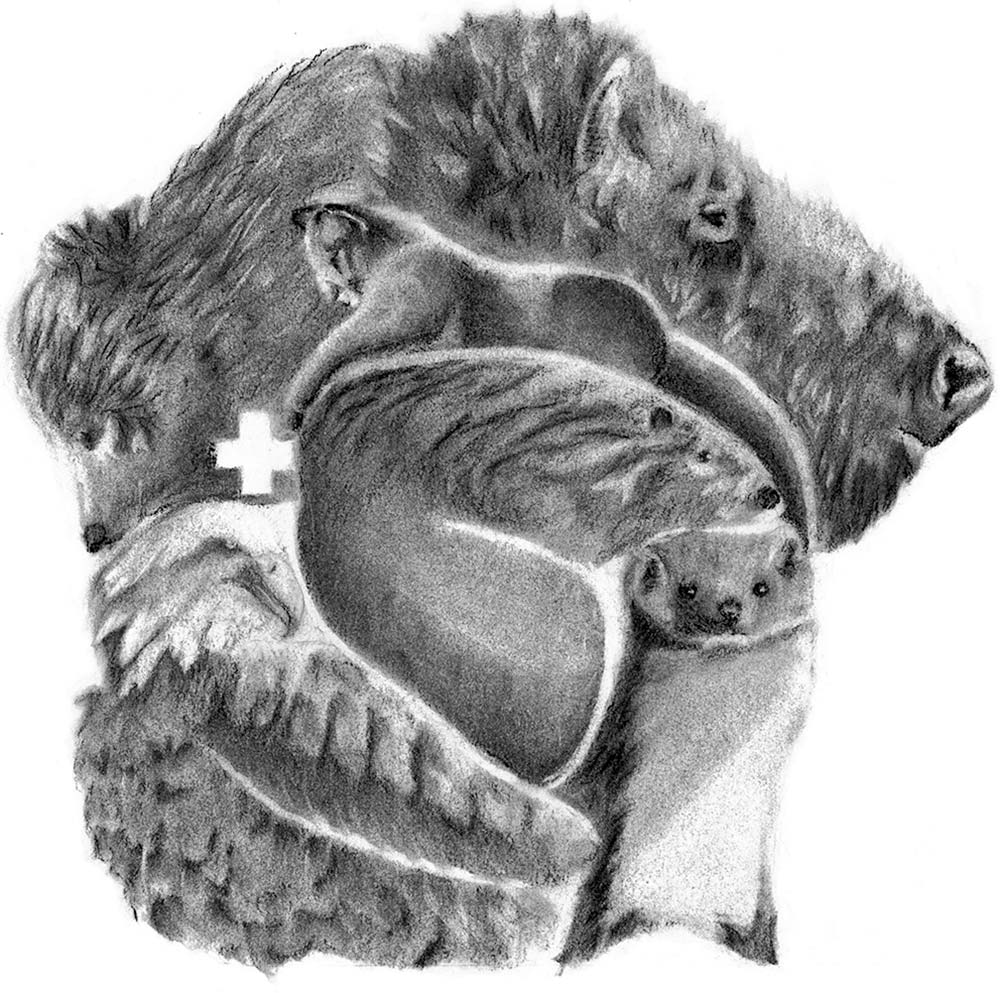 The Path to Indigenization
Fall 2016 issue
Situated on the traditional lands of the Niitsitapi (Blackfoot) and the Treaty 7 Nations, which include the Siksika, the Piikani, the Kainai, the Tsuut'ina and the Iyarhe Nakoda, Mount Royal is working to more closely reflect the ground on which it stands.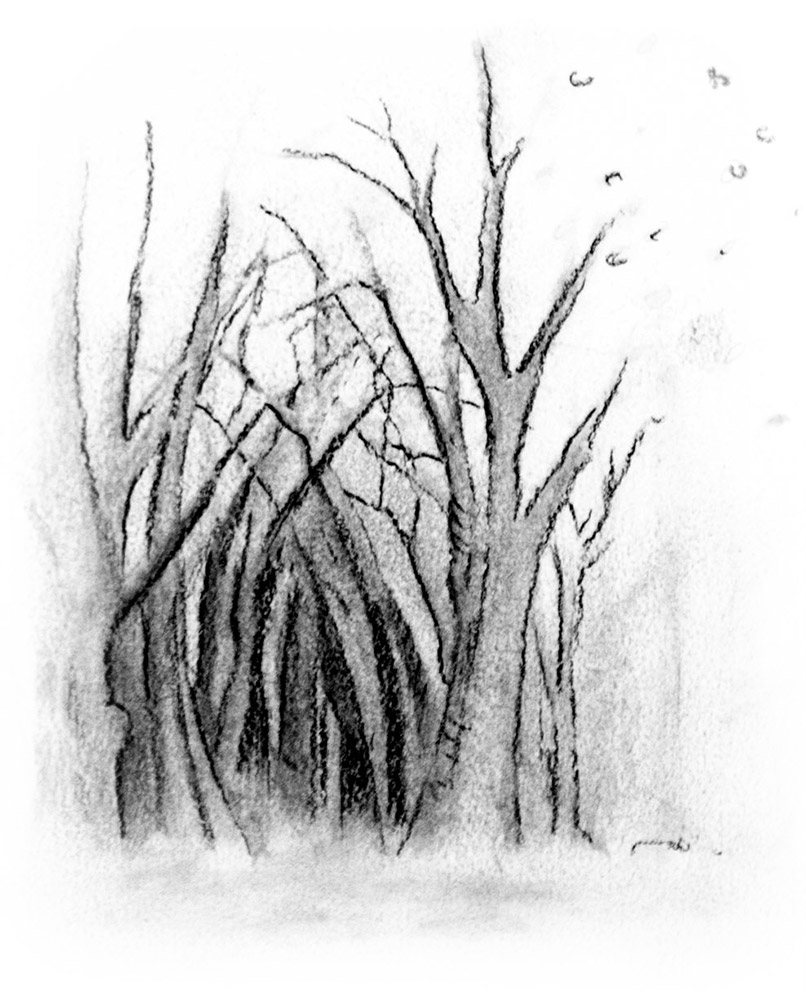 Reconciling with the past
A dishonourable fact of Alberta's history is that this province housed more residential schools than any other in Canada, some of which were very near to where Mount Royal sits today.
Reconciling with this history is extremely important to Grace Heavy Runner, a second-year student in MRU's Bachelor of Communication — Journalism program. Prior to enrolling, Heavy Runner trekked a winding and often precarious course that she says systemically forced her to disregard the value of education.
A member of the Blood Tribe — Kainai First Nation in southern Alberta, Heavy Runner was brought up in the shadows of colonization. Her parents attended St. Mary's Indian Residential School near Stand Off, Alta., where Heavy Runner also spent two years of her childhood. She was present when the school's closure was announced, which was news met with great relief. The racism she experienced resulted in a deeply ingrained alienation.
"I was very resentful with the schooling system, especially when you had your white teachers telling you that you were never going to amount to anything, never be good at computers, never be good at English or math," she says. "It really affected me in a negative way."
Heavy Runner stopped going to school after Grade 10. But after struggling through a series of low-paying jobs, she realized further education was key to supporting a young family.
"Instead of running away from education, I needed to jump right into it." Heavy Runner began studying at Lethbridge College before making her way to Mount Royal. Now in her 40s, she is proud of the effort she put into continuing her schooling. She has relied on a circle of support she found on campus, notably the Iniskim Centre, which offers programs and services to increase the engagement of Indigenous students, and is both a refuge and resource for many.
Positive experiences don't mean everything is perfect, however. Heavy Runner points to gaps in the curriculum, mainly a lack of Indigenous topics, history and issues in the classroom.
"[Reconciliation is] a big thing that we're dealing with right now. It's going to take a lot of years and hard work," she says. "The schooling system is the number one target to educate students."
While at times Heavy Runner says she feels disconnected from her colleagues, she makes a concerted effort to bridge the gap by bringing her culture to campus. Every week, she makes fry bread for the Iniskim Centre and performs jingle dance demonstrations in her own handmade dresses.
Off campus, Heavy Runner has worked on raising awareness with Missing and Murdered Aboriginal Men and Boys, and helped with a petition for an open investigation for all Indigenous Canadians through change.org.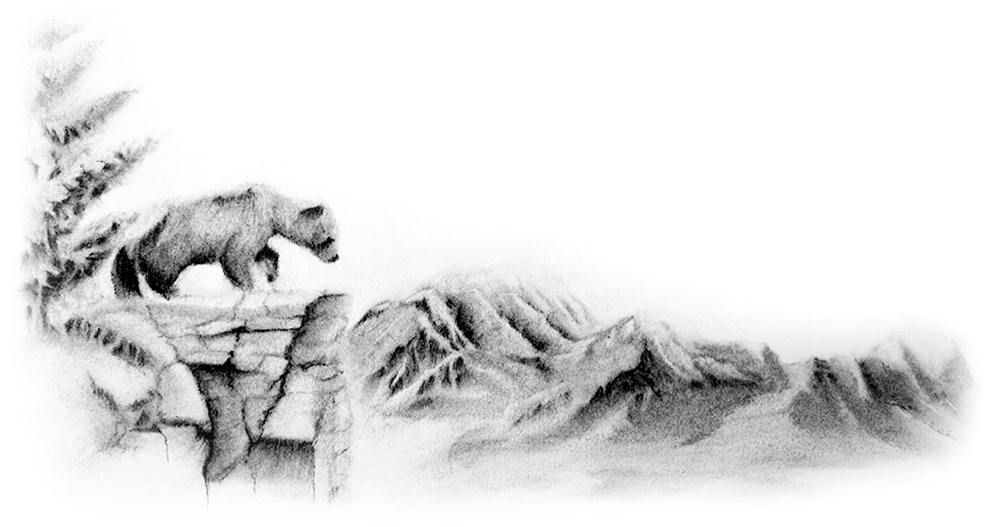 Finding a sense of place
For Michelle Fournie, it wasn't until she came to Mount Royal in 2007 that she was finally able to put her experiences as a Métis person into context. As a child, Fournie's Métis father didn't talk about his heritage. She discovered later that it was because of the infamous Sixties Scoop. When questioned, her grandfather would deny his children's origin, for fear of having them taken away.
There was also her appearance. With an Irish mother, she often gets told, "You don't look native." The other line of questioning is, "How much Aboriginal are you?"
"You're always trying to quantify yourself, and that's devaluing as a person," Fournie says.
Although awkward, she understands that not everyone knows the sensitivities around Indigenous origin, so she uses these incidents as an educational opportunity.
A graduate of Mount Royal's Bachelor of Communication — Public Relations program and now a recruitment officer with Enrolment Services, Fournie says that as an urban Métis it was difficult to find a sense of place.
"You often have to go out and find your own community. And that's what I found at Mount Royal."
At the beginning of her studies, Fournie was a self-supporting student in need of a place to stay on campus. She discovered the Indigenous Housing Program, which was ideal. With 28 units for singles and four units for families, the program has been so successful, and demand so great, that there have been early-stage discussions with the federal and provincial governments about adding more housing for families.
In addition to housing assistance, Fournie was also the recipient of the ConocoPhillips Canada Aboriginal Awards Program, the TransCanada Aboriginal Education Scholarship and program-specific awards. She was unfortunately one year too far into her studies to apply for the (then new) Métis Education Foundation Métis Scholar Awards, which is now available to students. All in all, more than a dozen awards, bursaries and scholarships are available where preference is given to those who self-identify as Indigenous.
As part of the University's mandate to provide learning opportunities in an environment of inclusion, diversity and respect, Mount Royal is openly acknowledging the past while charting a clear course for the future. A new Indigenous Strategic Plan outlines a path to 2021 and reflects 18 months of intensive consultation on campus and in the community.
Indigenous Strategic Plan goals
Cultivate respectful and welcoming environments that prevail over the legacy of colonization
Foster respect for Indigenous ways of knowing and knowledge-production and increase capacity for Indigenous scholarship
Build strong relationships by forging mutually supportive and productive partnerships with all stakeholders in Indigenous education
Work with our communities to enhance the academic, personal and cultural experience of Indigenous learners
Promote culturally responsible and respectful curricula that integrate Indigenous pedagogies and ways of knowing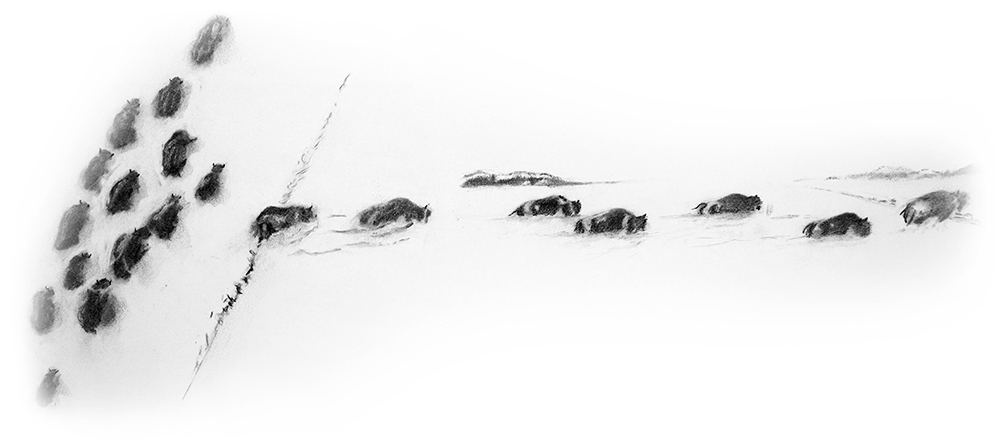 Creating pathways
Released in June 2015, the findings of Canada's Truth and Reconciliation Commission (TRC) included 94 Calls to Action that aim to help right past wrongs. Many point directly at educational needs. According to Liam Haggarty, professor of Indigenous Studies in Mount Royal's Department of Humanities, these directives nicely line up with the University's vision of indigenization.
Since 2013, Mount Royal has been building a framework to increase Indigenous participation in post-secondary education and better integrate Indigenous knowledge, practices and pedagogies into the curriculum.
Although significant progress is being made, there is still much work to be done. The key premise of the Indigenous Strategic Plan is that Indigenous Peoples have the right to meaningful post-secondary education.
Jim Zimmer, associate vice-president of Teaching and Learning and a member of the Indigenous Strategy Steering Committee, says, "Education opens doors to professional opportunities in many fields and leadership opportunities in communities. Disparities contribute to under-representation of Indigenous Peoples in many walks of life."
While Indigenous People are the fastest growing population in Canada, they are under-represented in post-secondary institutions. According to Mount Royal's 2014/15 Annual Report, the University's Indigenous enrolment measured at 4.4 per cent of its overall population for that academic year. A recent survey prepared for the Canadian University Survey Consortium by the Prairie Research Associates found Indigenous demographics for all universities to be at 3.0 per cent, and for comparable universities to be at 7.0 per cent, a number Mount Royal is striving to meet by 2024/25.
"It is important to convey to Indigenous youth the full breadth of educational and professional opportunities available on our campuses and create pathways, transitions and support structures into programs and fields they may not have considered," Zimmer says.
Melanie Parsons, MRU's new Indigenous recruitment officer, helps to make the direct link from high school to post-secondary.
"I try to get people really excited about furthering their education by getting them to think about their own interests and dreams, and how post-secondary can help them meet their goals," Parsons says.
Those first steps toward post-secondary education are important and last year 133 Indigenous students upgraded to enable their entry into a degree or diploma program at Mount Royal.
Along with increasing access, the University is committed to supporting Indigenous students through to graduation. Zimmer explains that in Canada the rate of degree attainment for Indigenous youth is significantly lower than for non-Indigenous youth. An important aspect of Mount Royal's indigenization strategy is to put processes in place to begin to address this discrepancy.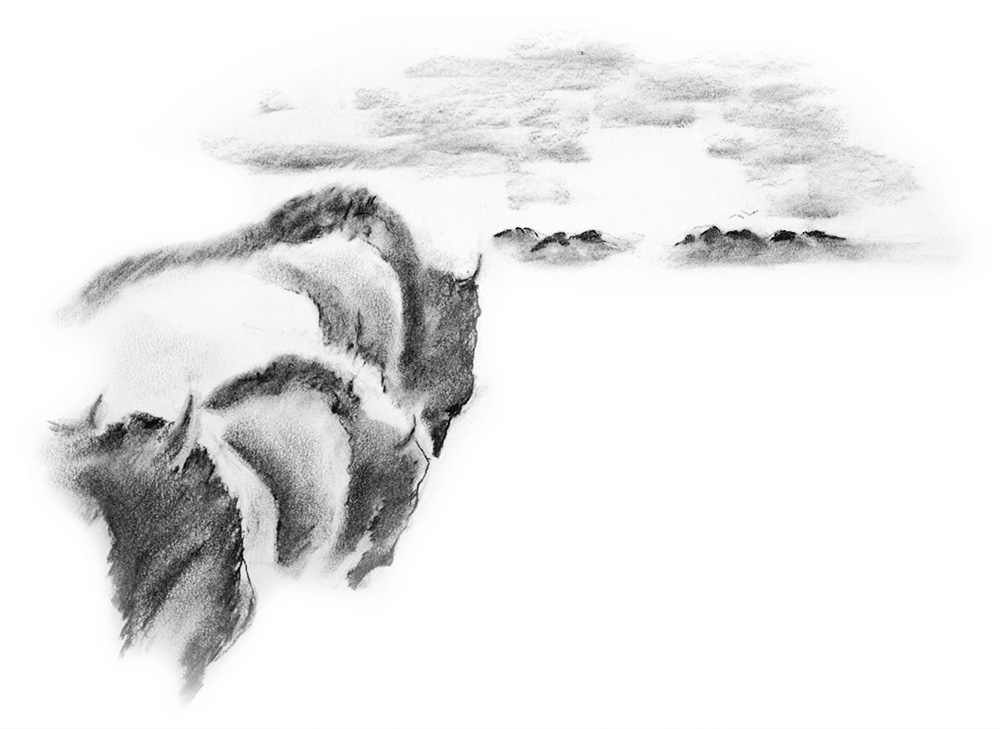 Indigenizing a campus
John Fischer is director of the Iniskim Centre and a member of the Indigenous Strategy Steering Committee. He and his family are Cree and members of the Cowessess First Nation in Saskatchewan. Fischer says indigenization at Mount Royal begins with examining curriculum, research and student supports, as defined by Universities Canada and in response to the TRC directives.
"In the areas of curriculum and research, we are directly responding to the Calls to Action. In the Indigenous strategy, activities include educating future social workers and teachers, increasing awareness and understanding among all students and staff and advancing Indigenous ways of knowing." Mount Royal recently secured an Indigenous Studies Tier Two Canada Research Chair from the federal government through an intensely competitive process — a strong signal of the quality of the research being done. The chair comes with funding of $100,000 per year for seven years, which will provide for a full-time position leading Indigenous research efforts.
Mount Royal students can already pursue a minor in Indigenous Studies, as well as choose from dozens of classes focused on Canada's and North America's First Nations. The University also offers two popular field studies. The Treaty 7 Travel Study includes visits to significant sites, such as Blackfoot Crossing, Head-Smashed-In Buffalo Jump and Writing-On-Stone Provincial Park. The Community Service Learning Field School in Nunavut sees criminal justice students work with the RCMP, service agencies and community centres on regional issues.
As Fischer explains, "Curriculum is not only a window: it's also a mirror."
To further indigenize the curriculum, a unique collaborative process has been embarked upon. In the summer, 40 people participated in a three-day residency focused on Indigenous curriculum development. The group was split evenly between representatives of the Treaty 7 Nations and representatives of all of Mount Royal's faculties.
"We didn't come with an agenda; we didn't come with courses that we were asking the community to approve," says Haggarty. "We just came with the question of how to teach Indigenous topics. And how can we do this in a way that supports projects that are happening in Indigenous communities and that contributes to their priorities right now?"
This question is integral to Haggarty because he believes indigenization must align with the needs and goals of Indigenous communities, instead of universities thinking they know what is best.
The other key point for him is a recognition that we are all heirs of Treaty 7.
"It's how we came to be here. We don't have a right to be here without it," Haggarty says.
"And as a publicly funded institution, we have a responsibility to live up to our obligations."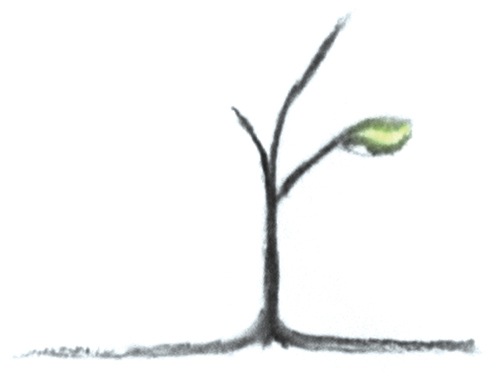 Beginning again
Unwinding over a century of colonized education is just the start of an extensive and necessary journey. While there are concrete targets to increase the number of Indigenous students and ensure their success through to graduation, many other parts of the Indigenous Strategic Plan leave room to learn and to grow. The plan is set to play out over the next five years, however, true reconciliation will take many more than that.
"The beautiful part of the collaborative process that we're engaged in is that we don't actually know what our final goals are. We don't have really finite or fixed ideas for outcomes at this point," says Haggarty.
For Fournie, it's finding a more contemporary symbolism for Métis people.
"There's a whole generation reclaiming their traditions and making them their own," she says.
Heavy Runner, who is currently writing about her experiences, is optimistic.
"There is a lot of hope for the future ... for Mount Royal. This is a very big thing! I know I'll be embracing it with open arms."
This is a long story that is not finished yet. Because it's being told by the people within it.
About the artist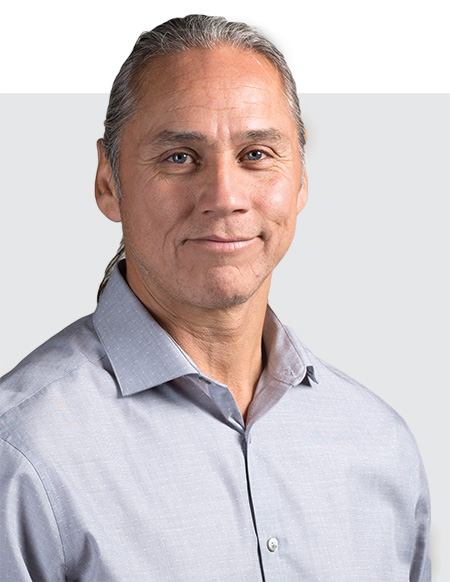 — Dion Simon
Medicine Trail (Naato'ohsokoy)
Program Coordinator,
Iniskim Centre
Through his role on campus, Dion Simon helps students continue their cultural practices and increases Indigenous awareness among employees.
Along with being a valued cultural advisor and relationship builder, he is an artist. "Artwork has always been with me. I see it as a gift from Creator," he says.
A Plains Cree (the Bear People), Simon grew up in Ermineskin — one of the four bands of Maskwacis, a Treaty 6 Nation. He says that as a youth he was often sent to his room by his parents, where he practised drawing to help pass the hours of solitude.
"My artwork was putting inner feelings into image form. It was also a release of inner emotions on to paper in a constructive way."
Simon says that for a number of years his drawings were black and white, which reflected how he felt about life. Now he has moved on to working with acrylics and oils.
"I find life more colourful now."
Read more Summit
Semblance of Faith
A campus community defies dinner-party etiquette and dares to talk religion.
READ MORE