BREAKING INACTIVITY
Fall 2015 issue
Put down that book, give up the gaming and turn off the tube. Physical literacy is more than a buzzword — it's a fundamental skill set that could go the way of the dinosaur if we don't start moving (literally) in the right direction.
Grace Dafoe is, by her own definition, "physically illiterate." Sure, the Alberta Skeleton Association team member can rocket head-first down the icy track at Canada Olympic Park. But Dafoe, a fifth-year Mount Royal University student immersed in her Bachelor of Health and Physical Education (BHPE) is lacking in some of her fundamental movement skills.
It's an ironic problem for a world-class athlete. However, as Dafoe is discovering through her studies at Mount Royal, being fit has little to do with being physically literate. You can run a marathon, but that doesn't mean you can catch a ball. Or even successfully make contact on a high-five with your best friend. Sedentary lifestyles, and a lack of diverse types of physical activity, are wreaking havoc on society's motor skills.
Part of her own problem, says Dafoe, is she spent her early years focusing on one sport — competitive figure skating — rather than trying a range of sports and recreation activities.
"Specializing early in sports means you don't develop all of your fine motor skills," says the 22-year-old.
Dafoe is majoring in physical literacy, the most popular of the four majors available in the new BHPE degree program offered at the University. Whereas traditional kinesiology is reactive and focuses on fixing problems with human movement, the BHPE-Physical Literacy major is preventative — it connects activity to overall health as an antidote to illness and injury.
You may have heard the catch phrase, "sitting is the new smoking," — the notion that our office culture of sitting at a computer all day is slowly killing us. The slogan has become part of the mainstream lexicon and the phrase "physical literacy" promises to follow suit.
Individuals who are inactive are 1.9 times more likely to have a heart attack than their active contemporaries*
It's an academic concept and buzzword drawing attention across Canada. And it's a topic in which Mount Royal is a leader.
But what is it, exactly?
Physical literacy means gaining proficiency in fundamental movement skills and then using them for life. It's the mastery of movement and sport skills that allows children to move with confidence in everyday physical activities and across a range of common sports.
The hope is children will grow into adults that regularly run, jump, climb, swim, skate, throw, catch and kick as easily as they know their ABCs and 123s.
Dafoe wants to be able to live what she has learned.
Since she spends her days in classes such as Movement Education and Motor Learning, studying the processes and principles of movement and motor performance, it only makes sense that she aims to master the motions from her lectures.
Many classes afford time in the gym or in the physical literacy lab (the first-of-its-kind in Canada) for students to jump, balance, skip and kick. But Dafoe is on the fast-track to personal physical literacy, so in addition to going to the gym to train for skeleton, Dafoe registered in a physical re-education class where she practices and perfects fundamental movement skills such as climbing, jumping, playing on monkey bars and even doing handstands.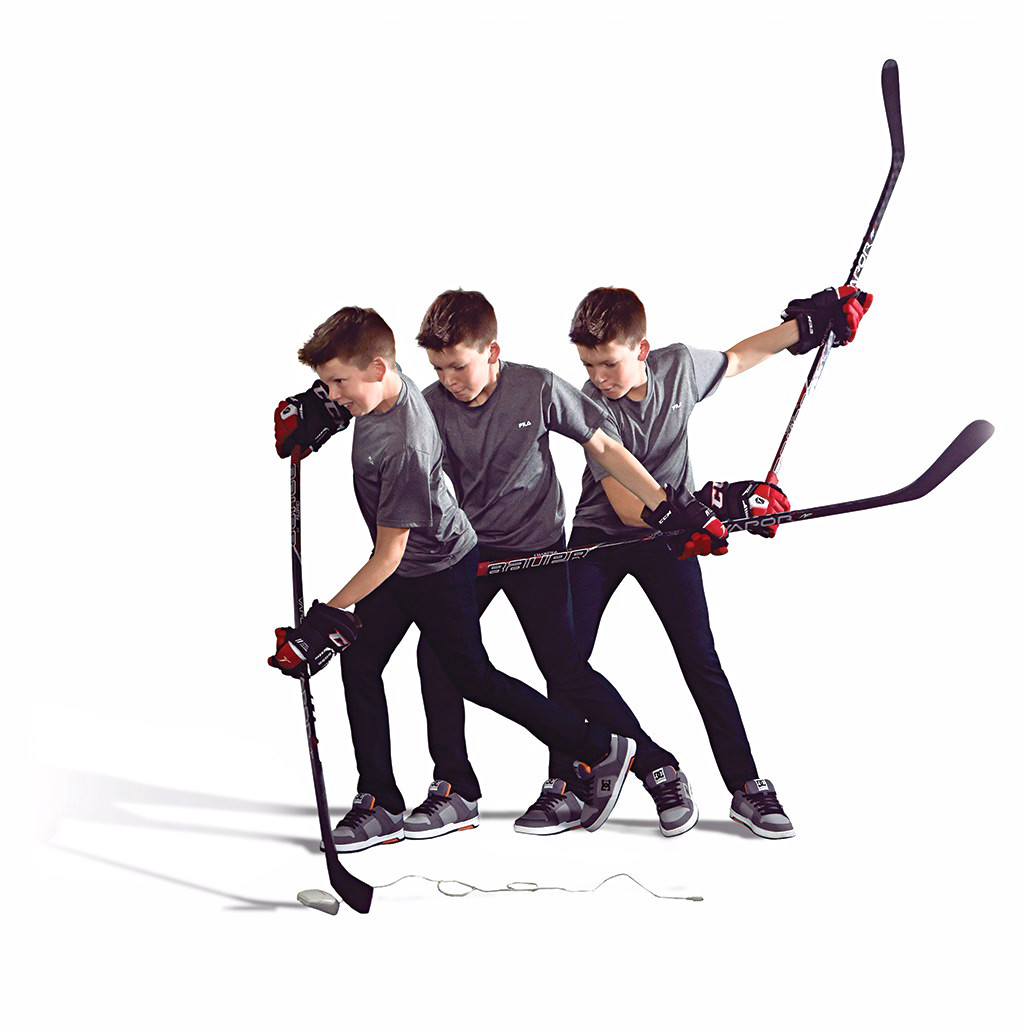 Dafoe, her colleagues and the profs in the BHPE-Physical Literacy major have big plans to change the culture of movement and activity in Canada. They see a future where children will be active through their entire lifespan.
"We're going to change the next generation and get them more active. Right now, Canada is failing," says Dafoe. "A lot of people don't even have the confidence to go out hiking. But, if you're physically literate, you can try any sport or any movement. In terms of your confidence, it's huge."
Being active everyday has benefits beyond fitness — physical literacy boosts emotional health and well-being, fosters social connections and encourages community engagement. Researchers are beginning to study physical literacy in the context of brain development.
"We're very interested in how physical literacy contributes to executive functioning," says Dawne Clark, PhD, a professor in the department of Child Studies and Social Work at Mount Royal.
Physical literacy is not just a hot topic; it's become an education issue because experts are concerned. They worry that children are too sedentary; that they will grow into inactive, unhealthy adults. Childhood obesity rates are soaring and childhood diabetes is becoming more prevalent.
The problem, says Mount Royal Health and Physical Education chair Stephen Price, PhD, is multifaceted and requires more work than just making sure kids have gym class and recess time.
"We live in a world dominated by technology, and kids are drawn to devices to learn, communicate, socialize and play," says Price.
Experts say kids would often rather play Wii soccer than organize a game in the park with neighbourhood friends. We've become more reliant on vehicles to shuttle us about instead of using two feet to walk. Finally, our idea of risk has changed — parents are hesitant to send children out to play in a world they perceive to be more dangerous than the one in which they grew up.
Handing kids iPads for entertainment, driving them across town for organized sports and discouraging them from independent play outdoors has a cost. It teaches youth that activity is about programming and when the season is over, activity stops. They, like Dafoe, might end up specializing in one sport and that's very limiting in the world of physical movement. Imagine if, in elementary school, children only learned the first three letters of the alphabet rather than all 26.
Reversing this trend and raising physically literate kids means future generations will learn to move like they learn to read or add. "It will become second nature, a part of their lifestyle," says Price.
Change starts at Mount Royal.
Dean of the Faculty of Health, Community and Education, Chad London, PhD, notes that it is a concept faculty and staff are working to ingrain in campus culture.
"We do things that inspire physical literacy. Rather than sit in the boardroom, we've been experimenting with active meetings. We'll walk around the campus and have our meeting while we're walking. Or riding stationary bikes in the gym," he says. "You're getting your workout, while you're figuring things out."
Physical inactivity is estimated to cause two-million deaths worldwide annually. Globally, it is estimated to cause about 10–16% of cases each of breast cancer, colon cancers and diabetes, and about 22% of ischemic heart disease.*
Mount Royal's new Riddell Library and Learning Centre (slated to open in 2017) will give patrons the option of working at one of the many standing or treadmill desks.
The University's Wellness Services recently acquired a new state-of-the-art AlterG Anti-Gravity Treadmill to assist rehabilitation of injured athletes, pre- and post-surgical patients, those with arthritis and individuals requiring neural rehabilitation. The technology is specifically designed to improve mobility and the technology is available for Mount Royal and the entire Calgary community.
The AlterG gets most of its attention from the sporting community in the U.S. It's used extensively in the NBA and NFL, as well as most varsity programs in the U.S. However, this NASA-patented concept was developed to enhance mobility in those who are dealing with larger mobility issues.
Graduates of the BHPE are positioned to be wellness leaders, promoting healthy, active living in their places of employment, whether working directly with kids or alongside adults.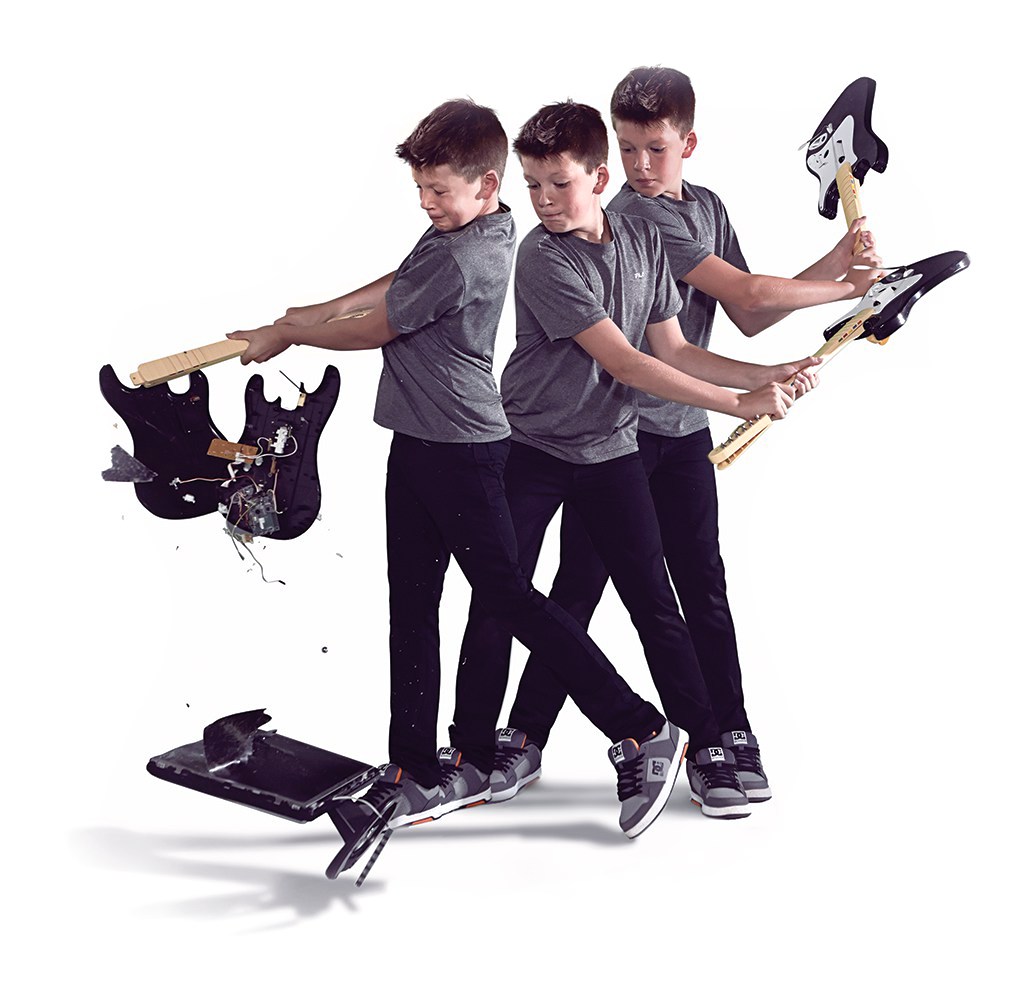 They might become physical education teachers, coaches or program coordinators at recreation centres and help youth achieve physical literacy. Or, they could use their education as a jumping-off degree into a health-related specialty such as pharmacy, dentistry or medicine. Graduates could work to enrich and encourage wellness in the workplace by bringing in fitness instructors to teach classes or by organizing regular walking meetings.
The foundation is built at Mount Royal, where courses such as Motor Learning, Teaching Games for Understanding and Physical Growth and Development are offered in labs where students can stand to take notes and practice movements in gym-like environments.
"There are many courses where teachers and students move from classroom settings into active settings," London says. Dafoe loves the model and looks forward to school each day.
"The classes are work, but you don't realize how much you're learning when you're having fun," she says. As for her future, and that of the new BHPE-Physical Literacy degree? It's bright.
"MRU can really be a game changer and change the future in the coming years."
*Information from (compiled by the) Physical & Health Education Canada's Economic Cost of Inactivity Facts and Stats website.
Mount Royal faculty members who are making the world a more physically literate place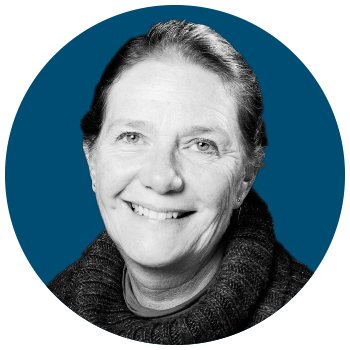 Dawne Clark
Creating a Physical Literacy Observation
Tool (PLOT) for preschoolers
Just how active are children at daycare centres and preschools? How active should they be?
Dawne Clark, PhD, co-director for the Centre for Child Well-Being and professor in the Department of Child Studies and Social Work at the University, began asking these questions in 2007. At the time, there were no national guidelines for activity levels for preschool children."Participaction" guidelines began at age five.
A survey of Early Childhood Educators (ECEs) revealed kids in childcare were only getting about 30 minutes of daily physical activity.
"We assume that children are naturally busy all day," says Clark.
But safety concerns prevent kids from running, jumping and kicking balls indoors, and Canada's inclement weather is a deterrent to outdoor play during winter.
Clark began developing resources so ECEs could help young children in their care get moving. First came the Hop Skip and Jump activity manual with ideas for active games. Then came the Active Play and Physical Literacy Everyday (APPLE) model to educate ECEs about the importance of physical activity. Clark discovered that treating activity as a literacy skill elevated its importance.
Finally, the APPLE model became policy in 2012: all childcare facilities in Alberta are supposed to incorporate active play into their programs, with the goal of three hours a day broken into manageable chunks of 15 minutes an hour.
Now, Clark is developing a Physical Literacy Observation Tool (PLOT), which charts fundamental movement skills in young children in the areas of stability and balance, loco-motor skills (walk, run, stop) and manipulative skills (throw, catch, kick). Using PLOT, childcare providers will be able to test and then measure the growth of physical literacy skills in preschool kids.
---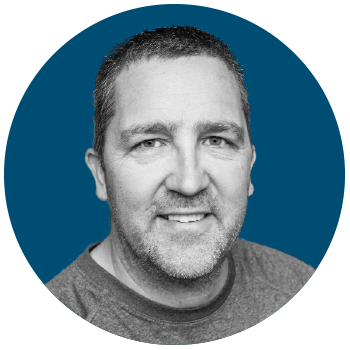 Dwayne Sheehan
Establishing a benchmark for physical literacy in children
Experts agree that Canadian children need to be more active and, ultimately, physically literate. But how do you measure progress if you're not sure where the starting line is?
Establishing a benchmark or baseline for physical literacy in kids is an important first step, and Mount Royal is one of 12 Canadian schools involved in a three-year study that's gauging the physical literacy of 8,000 children aged eight to 12 across the country.
Mount Royal Associate Professor Dwayne Sheehan, PhD, is heading up the Calgary portion of the study, whose goals are to evaluate current levels of physical literacy and to understand exactly what it is that causes kids to grow into adults motivated to stay active for life.
So far, his team has assessed about 900 children, who are tested in four areas — physical competence, physical motivation and confidence, knowledge and understanding of the benefits of physical activity, and behaviour (how active they actually are).
Much of the testing happens in area schools, but students also wear pedometers and self-report on activity levels. Young people end up with an overall physical literacy score, which is entered into a database, and a national picture of physical literacy begins to emerge.
"Next year, with our data combined with the other 11 sites, we should be able to determine where kids are in their quest for physical literacy," says Sheehan.
---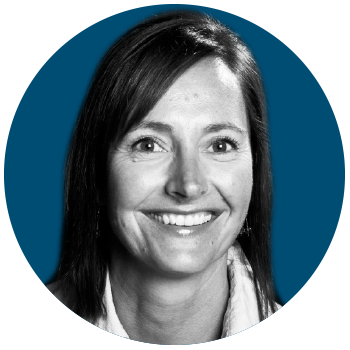 Nadine Van Wyk
Creating physical literacy guidelines for children's programs
Mount Royal's Movement Education instructor Nadine Van Wyk, is completing her kinesiology doctorate at the University of Calgary. Her research topic is physical literacy in the recreation sector.
"The recreation sector doesn't have any physical literacy guidelines to work from," says Van Wyk.
She aims to make changes in programming for young people by creating easy-to-deliver programs, with certified instructors who will get kids moving quickly and efficiently.
Van Wyk recruited 57 six and seven-year-olds and split them into a control group that participated in regular programming, and an intervention group that participated in modified programming using physical literacy best practices: skilled instructors trained to minimize line-ups and maximize participants' activity time.
The intervention group took part in one month each of swimming, skating, gymnastics and general activity skills at Vivo For Healthier Generations (formerly Cardel Place). At the end of the four-month program, both the control and intervention group were tested on motor proficiency and activity levels using SOFIT, a physical literacy observation tool.
"We were able to increase activity levels so that kids were active 60 per cent of the time, rather than standing for 60 per cent of the time," she says. The intervention group also showed improved motor competence scores (increased strength and coordination).
Van Wyk hopes her research will inspire other recreation centres to make similar changes to children's programming. Ideally, her work with the recreation sector will support what's happening with physical literacy initiatives in schools.
---