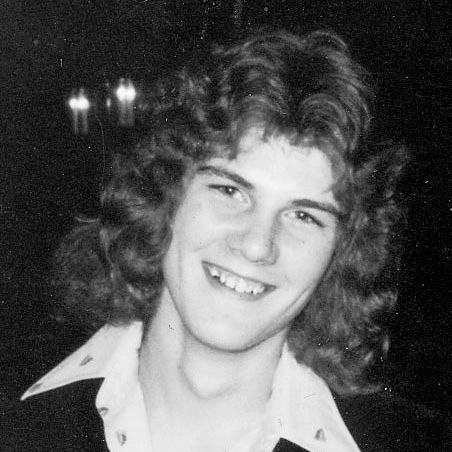 Mount Royal is, and always has been, a safe place to not only get an education, but to discover who you are — in a number of different ways. Here, head of print publication production for the Calgary Journal and alumnus Brad Simm (Environmental Quality Diploma, 1978) reminisces about what it was like to be a Mount Royal student in the '70s.
There's a white plastic dome, about four feet in diameter that protrudes out of a rooftop patio deck on the second level of Mount Royal University. It blends in with the surrounding weather-beaten wood planks and the concrete tables and walls so passersby have to look twice to even notice it, let alone wonder what the heck it is.
The dome is, or was, a skylight that the architects who created Mount Royal's futuristic Lincoln Park campus implanted overtop a long-forgotten student playground brimming with pure bliss and adventure. It wasn't always frosted white. When the campus opened in 1972, the dome was clear enough that you could peer down and watch groups of frosh roam around decked out in their bell-bottoms, long hair swinging, mingling in the earth tone stylistics of the day. Once in a while they'd see you gazing at them and they'd wave back, big grins slapped across their fun-lovin' faces.
Why so happy? Directly beneath the dome was one of a number of student attractions that made Mount Royal a special place.
The Games Room was a large open area stuffed full of pool and foosball tables, rows of pinball machines and, of course, a big shiny jukebox pumping out all the hits ranging from the foot-stomping boogie of ZZ Top to Steely Dan's "Reelin' in the Years" to Sabbath's death blues, Grand Funk's "We're an American Band," Zeppelin's bombastic thunder and Bowie's Ziggy Stardust strut before veering off into the acoustic pop of Cat Stevens, Carole King and Crosby, Stills, Nash & Young.
Looking in at the party below was forbidden, particularly when you're a pack of scrawny high-schoolers scrambling around the building's roof like cat burglars. But being typical teenagers, exploring their minds through various substances and howlin' at the psychedelic moon was full-on fun. Especially when security guards were below waving their flashlights and yelling, "We know you're up there. We'll call the police!" Our snickering response, while lying on our bellies out of sight, was "Yeah, yeah, you do that."
Soon enough, we'd get to know and like campus security a whole lot more.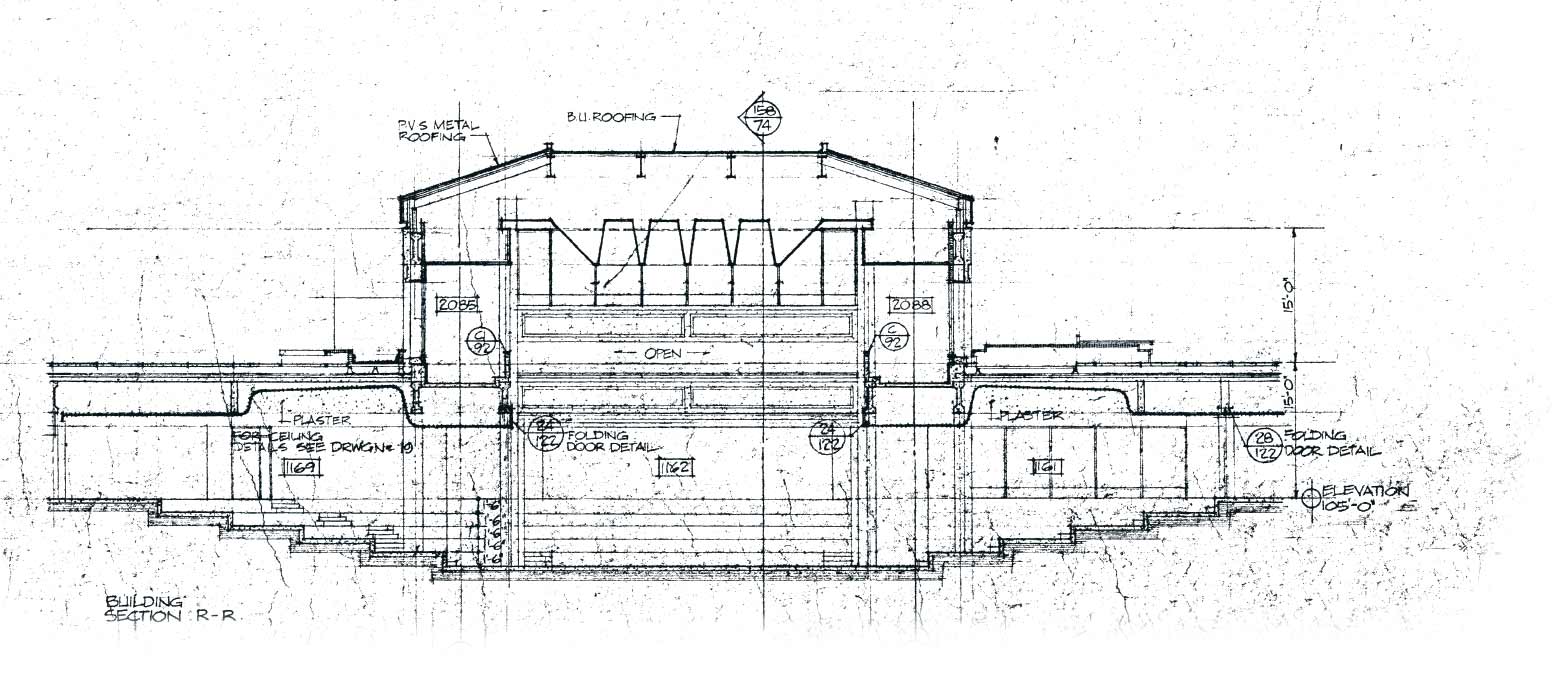 Blueprint of the forum circa 1980
Back in the day, 1976 to '78 was a fine time to go to MRU, or MRC, as it was still a community college. In fact, it was a godsend. If you came up through the Calgary school system, you had to ace the 10-20-30 matriculation game to get into academia. If not, taking up a (respectable) trade at SAIT was the best option, or stay labouring, quite literally, in the ranks for the City of Calgary with your "general" high school diploma. (To be fair, working for the City was a valuable education in itself. Most of my high school friends did at least one tour of duty with Parks and Rec or Streets and Roads. Many took that experience and built on it.)
But I was still a teen in the late '70s at MRC, and getting retrofitted for the professional world wasn't always at the front of my gooey little brain.
In addition to the party in the Games Room, a big draw to MRC was the building. Its radical open-concept design obliterated classrooms and encouraged social and personal interactions that extended beyond academia.
architecture was bold and beyond: angular, modernistic slabs of rock jutting out of the prairie landscape like a space-age creation, a secret James Bond compound, part scientific, part paradise. There was nothing institutional about the esthetics of MRC's interior. The sun beamed down through numerous skylights (many now covered up), lighting up extended corridors that, in contrast to the futuristic design, were intended to give you the feeling of sauntering along cobblestone streets lined with cafés in the heart of Paris, complete with lampposts and store facades.
Next door to the Games Room, the Rathskellar was sunken below the main floor, built to feel like stepping into an 18th-century German beer hall, complete with cosy wood booths with burgundy leather seats. In the back section, pillars extended to the ceiling and arched over a landing to a secluded Gothic wine cellar experience. Booze wasn't a mainstay of the Rathskellar — coffee, kettles of soup and carving your initials or witty words into the wood tables were more popular pastimes. Yes, it was quite revolutionary. Not only a fantastic place to meet people, but post-secondary education re-envisioned!
Fosterchild — 1980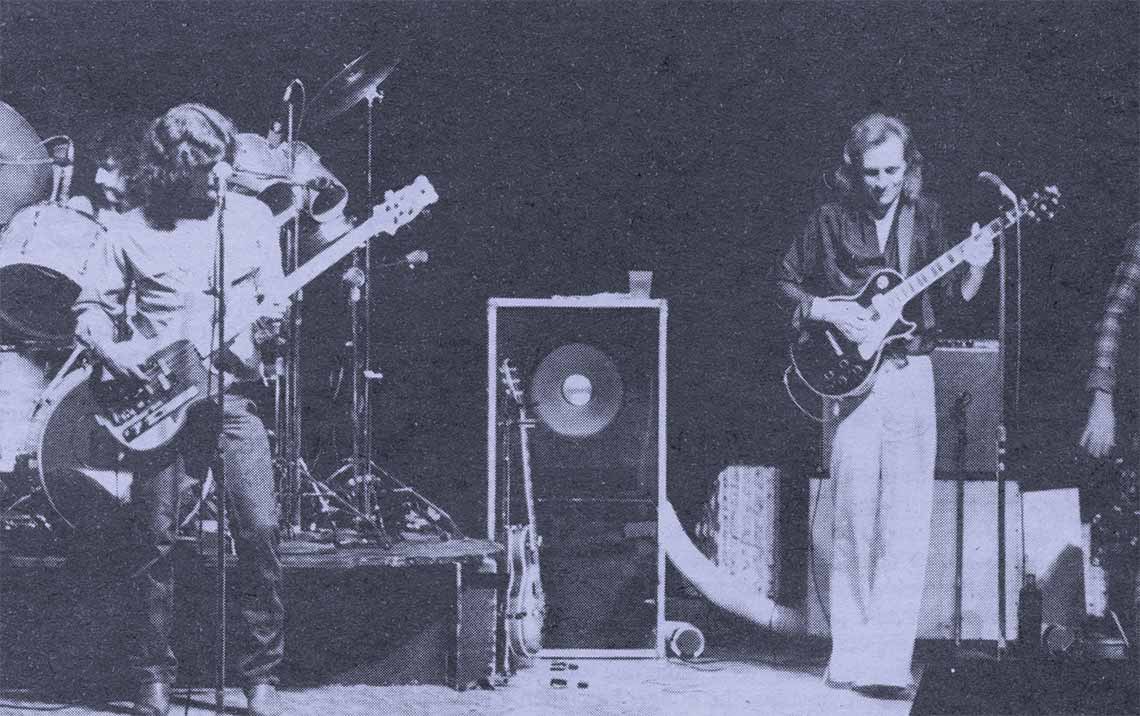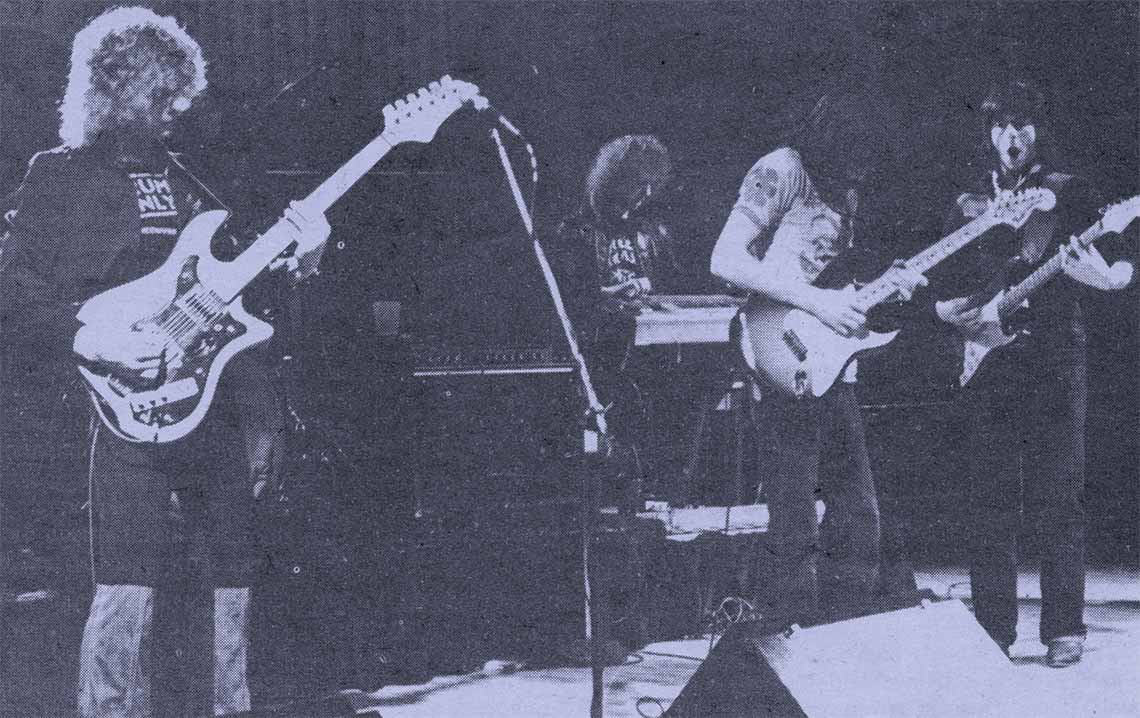 One Horse Blue — 1980
And then there was the forum (with a name confusingly lowercase), an open public space intended to host speakers and various social events, nestled in the centre of campus. Essentially it was an open auditorium that extended from the basement to the second floor, with elevated seating on three sides facing a large stage with a dance floor in the middle. It opened up to a wrap-around mezzanine on the third floor that had some seating, but was mostly a place to hang over the edge and watch what was going on way down below.
The forum was ground zero for the most fabulous times. Thursday was pub night from 4 to 8 p.m., with tables full of kids on every level drinking beer from plastic cups. Music blared from the PA, sometimes a local beginner band played, but the focus was on tipping a few back and making new friends. Sometimes not making friends, when inconspicuously you'd toss a full cup of beer from the top level, bombing some poor victim down below in a wash of Molson Canadian. Students hired on as security just smirked and looked the other way, unless a full-tilt beer brawl erupted.
On Friday and Saturday nights the Students' Association hired Calgary's best bands and some touring acts, as well. I clearly remember seeing the power-rock outfit Hammersmith, fronted by vocalist Doran Beattie and guitarist Danny Lowe, local rock 'n' royalty who formed the city's first garage bands in the wake of the Beatles. Hammersmith was signed to a major label and released some singles, including "Funky as She Goes," "Late Night Lovin' Man" and "Low Ridin' Ladies." Yup, there's a whole lotta livin' in them tunes. Regina's Streetheart, who would have a huge hit with their disco version of the Rolling Stones' "Under My Thumb," also left a lasting impression.
But Spunk, one of Calgary's premier bar bands, featuring a young Mike Reno of Loverboy fame, tore the place apart. Even though they played mostly covers, the stage sizzled! And so did the crowd.
Glenn Hogan, who's been employed by MRU with building operations since 1982, recalls seeing a room capacity sign outside the forum stating the maximum occupancy was 700. However, digging around the archives of the Calgary Journal (which then had the sci-fi tag, Journal 3009), cub reporters cited that forum cabarets usually had from 800 to 1,000 attendees. Security was obviously a friendly bunch!
Let us know of a special Mount Royal memory!
Send your stories and pictures to @mruAlumni.
What was special about those forum shows, like MRC itself, is that they offered an alternative to the city's clubs and bars. The oversized taverns attached to hotels, some of them hangouts for biker gangs, could be pretty rough for suburban kids looking to shake loose. The forum was a great, safe space that embodied what the community in college meant.
In the late '80s, an expansion of the campus did away with the forum; chopped it up so that it became just another formal lecture hall (part still exists as the Jenkins Theatre). What a shame. It's hard to fathom how a public space like that, which was originally designed to be multipurpose, couldn't have lived on as the pleasure palace it once was. All that's left is a four-foot wide plastic bubble jutting out of the patio floor, the gateway to a student playground that used to be.
Read more Summit
Bruce was here
Being weird can be wonderful. Bruce McCulloch of The Kids in the Hall fame spent his formative years growing up in southwest Calgary, including attending Mount Royal for a time. This city (and this school) has a major impact on him, and maybe not in the way you would think.
READ MORE