The 2016 National College Health Assessment (NCHA) survey, the largest known comprehensive data set on the health of college and university students, paints a not-so-pretty picture of students' mental well-being in the province. Findings include Alberta students reporting that the factors to most negatively impact their academic performance are: stress (40 per cent), anxiety (32 per cent) and sleep difficulties (28 per cent). A worrisome 13 per cent say they seriously considered suicide within the last 12 months. "These numbers tell me students are struggling and need help coping," says Rachelle McGrath, the Healthy Campus team lead with Wellness Services at Mount Royal University. "And 'seriously considered suicide' means 'I've really thought about it.' That's extremely concerning.
"It also tells me we need to provide services or resources early, rather than later when the situation is severe."
The NCHA survey doesn't ask about the cause of stress, anxiety and other mental-health concerns, McGrath says, but "we also need to look at the environment and contributing factors."
ADULTING
One of 17 student volunteers with the Peer to Peer Mental Health program overseen by Wellness Services, Shayla Breen always knew she wanted to work in the mental-health field. Originally, she signed up for business courses because she wanted to work in the not-for-profit sector. But the experience of volunteering to connect students with mental health resources on campus for the past two years sharpened her focus. Now in her third year at MRU, she is moving to a Bachelor of Child Studies with a major in youth counselling.
On the ground, Breen is hearing about: the pressures of academia; financial issues; students too anxious or stressed to sleep; and young people coming from high school and feeling pressured to make friends, work and stay focused — especially those from out of province. She says that with 73 per cent of MRU students being from Calgary and commuting to the University and only a small amount of housing on campus, it can be tough for newcomers to make connections and friends. Without social contact, they soon feel lost and lonely.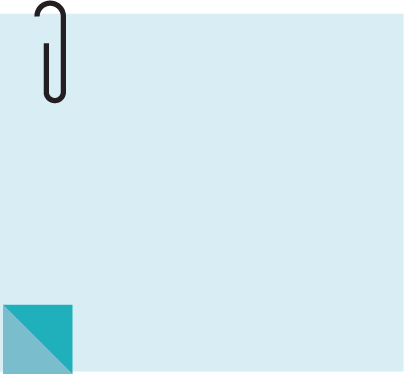 FACTORS STUDENTS REPORTED MOST IMPACTED ACADEMIC PERFORMANCE
Breen touches on several areas that Kandi McElary, director of Wellness Services, sees as part of "the big transition period" in students' lives as they move into adulthood. Some are leaving home for the first time, away from the structure, rules and support their parents provided. Not having that safety net creates stress, she says.
They've also gone from being in high-school classrooms most of the day to having minimal time in lectures. And no one's calling mom and dad if they don't show up. While at first it seems as if there's scads of freedom, McElary points out that "for every hour of academic learning, you need to be doing two or three hours of prepping for your courses."
Students have to learn to manage their lives (meals, laundry, paying rent, the whole enchilada) as well as their class schedules and large projects, with due dates seemingly way off in the distance. "All of sudden Thanksgiving comes and students are overwhelmed," she says.
"It's a landslide of being unprepared."
Add in the pressures of making choices that will impact their future. What program? What courses? Will they get a job if and when they graduate? Students may find themselves in programs they don't like, or taking heat from parents and families about what, exactly, they're going to do with that degree.
And not to be overlooked: mental illnesses such as schizophrenia tend to develop between the ages of 18 to 25 in people prone to suffering the condition, McElary says. "When they're here, that's when it shows up." HOVERING: HELPFUL OR NOT?
Parental pressures and student adjustment to university life are of academic interest to Tom Buchanan, PhD and chair of the Department of Sociology and Anthropology. Part of his research zeroes in on helicopter parenting and its impact on students.
Buchanan, who received a Distinguished Employee Award in 2016, and his faculty members do bump into hovering parents, those well-meaning yet anxious mothers and fathers who continue to micromanage their fledglings' lives well into their 20s and beyond. "My faculty members and I have received calls from parents about their child's marks, and some students request to bring parents to meetings."
Faculty members are not allowed to provide information directly to parents regarding students' academic performance. However, there are no rules preventing students from having parents included in these discussions when they explicitly choose to involve them. This can create some tension, depending on the situation.
In a paper published in 2011, Buchanan and co-author Terri LeMoyne of the University of Tennessee at Chattanooga found that hovering negatively impacts students' psychological well-being. Parents want their kids to succeed, to advocate for themselves (sometimes offering to step in), but, being over-involved places more pressure on students. In their study of university students, Buchanan and LeMoyne found hovering was negatively related to students' psychological well-being and positively related to prescription medication for anxiety and depression.
It may be more nuanced than that, however. The pair's most recent research, yet to published, shows that helicopter parenting can play a positive role, particularly when it comes to helping male students develop greater resiliency.
Buchanan states that first generation students, by definition, have fewer, if any, family members to consult with regarding university experiences. Because academia is different from other work experiences, the first generation university experience is not only potentially more stressful because it is groundbreaking, but also because there can be more tension between family and faculty due to different perceptions. Faculty members may not always fully understand the first generation experience and parents of first generation students may not fully understand the university experience, leaving the student caught in the middle. This tension is heightened when helicopter parenting is involved.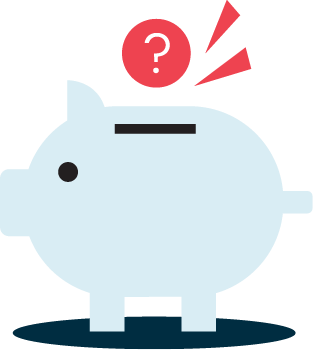 WORK AND MONEY WOES
Cordelia Snowdon has long been concerned about student mental health. The daughter of a social worker, she followed in her dad's footsteps and completed her Social Work diploma in 2015 at MRU. She's since returned to pursue a Bachelor of Arts — Policy Studies, and is currently the Students' Association's vice-president academic.
A longtime volunteer with the Distress Centre Calgary (DCC) — which provides free 24-hour crisis support, professional counselling and referrals — Snowdon launched the Mount Royal Students' Distress Centre Club in 2014 to raise awareness about the DCC and other mental health resources available to students.
"During my time as president of the club and as a Peer to Peer Mental Health volunteer, the most common stressors I heard from students were either directly course related — assignments or finals — or related to finances," Snowdon says.
Madison Snell, who just graduated from MRU with a Bachelor of Communications — Information Design, says she felt especially stressed at the end of semesters, the "heaviest times," when individual assignments and group projects were due, there were exams to study for and "everything is happening all at once."
A particularly difficult crunch came in her fourth year, with the additional pressure of trying to arrange a four-month work term (a requirement of her program), work part-time and send out "perfect" resumés and cover letters in an attempt to land a job after graduation.
"And I was one of the lucky ones. I still live at home and my parents were supportive with space and food. I paid for my car and got student loans," Snell says, noting wryly, "Now I have a pile of debt."
Anecdotally, Buchanan says many of his students have to work to pay the bills, and he's talked with them about clashes between their work and exam schedules. "Employers aren't necessarily understanding, so that can be a huge conflict that students have to negotiate."
In fact, 54 per cent of students in the middle years of their program work, with the majority putting in 11 to 20 hours a week, according to the 2017 Canadian University Survey Consortium study.
DIFFERING DEMANDS
Millennials, generation Zs and anyone in a post-secondary liberal arts program are often portrayed as fragile flowers by media and critics. But Buchanan thinks this is an unfair characterization. He reflects on his own time at post-secondary, and says that while he worked weekends for a bit, he could afford to chuck his job when he really had to focus on academics. And he reflects on his son's post-secondary experience as a student at another Alberta university.
"He has to advocate for himself more than I ever did to get opportunities, recognition and to be involved in projects. Volunteerism and service work are now expected of students," Buchanan says.
"These students have a lot to contend with that I did not have to, and they are potentially more stressed as a result."
What Buchanan did struggle with increasingly during his 10 years of teaching research methods in Tennessee was the "increasing demand" from students for detailed instruction about how to problem solve on research projects, instead of experiencing the challenge of trying to figure it out for themselves.
"Many students were afraid of getting a 3.8 instead of a 4.0 (GPA). That's not so important to an employer, but being able to overcome challenges is."
LEARNING TO COPE
Snell took to heart a piece of advice from a junior-high teacher to help her at Mount Royal, who said, "This project, this class, is only one snapshot in the album of life."
"I'd tell myself that this one project or exam was not going to make or break my academic career. It helped to put things into perspective."
Volunteering with the Students' Distress Centre Club for three years also helped to alleviate Snell's anxieties, because it took her mind off school and introduced her to a lot of new people who became friends.
When she felt overwhelmed, she'd give herself little pep talks and make highly detailed lists, with tasks that could be completed in 10 minutes. "It's so satisfying to cross things off," Snell says.
Breen copes by going to the gym, eating properly and making sure that she's participating on campus. At the same time, she knows when to say "no," sleep or spend time with her rodeo horses. Spending time with animals is "very therapeutic," she says.
Throughout the school year, Breen and her fellow Peer to Peer Mental Health volunteers run numerous educational events, including one she developed to dispel the facts and myths about self-injury. To raise awareness, volunteers created stick-on tattoos to hand out with pamphlets. Most importantly, the volunteers got the word out about the wealth of resources on campus to address student stress and improve their mental health and overall well-being.
The days of "study hard, play harder" seem to be fading away, due in part to a concerted effort on behalf of universities. In June, Mount Royal entered into a partnership with peer institutions, the Canadian Centre on Substance Use and Addiction and Universities Canada on an initiative called the Post-secondary Education Partnership — Alcohol Harms, which is working on reducing binge drinking and alcohol-related harms on campuses. The NCHA survey reveals a discrepancy between actual alcohol use and perceived alcohol use among students, as 74 per cent reported using alcohol within the 30-day period before the survey, but perceived that 96 per cent of their peers had used alcohol. A high number (99 per cent) of students who completed the survey reported using one or more safer drinking behaviours, such as using a designated driver, eating before and/or during drinking and avoiding drinking games.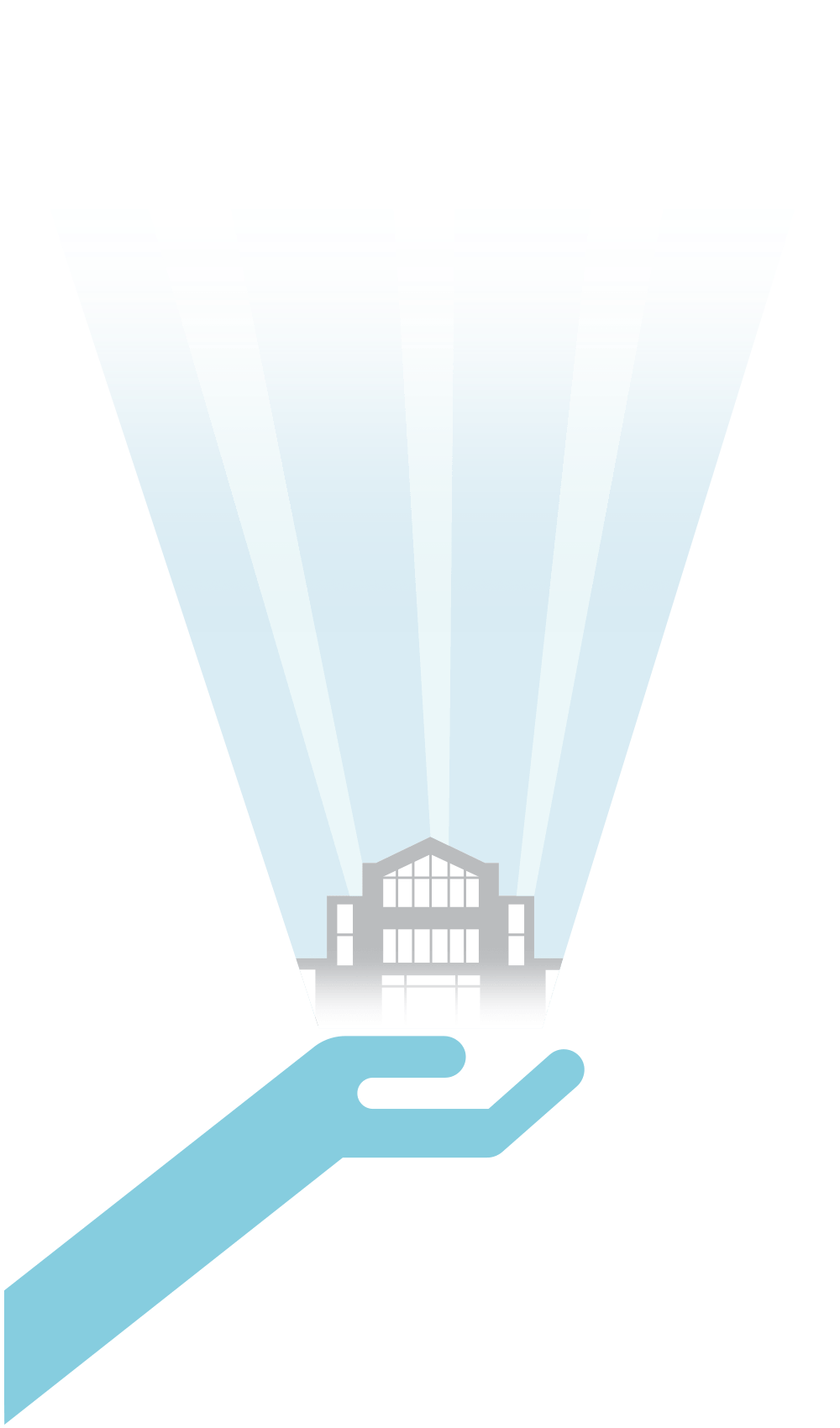 HELP IS AT HAND
Mount Royal is a leader in mental-health initiatives among post-secondary institutions, McElary says, and because the University knows that students are under a great deal of stress it offers a wide range of free personalized health services: individual counselling, workshops, access to doctors and mental-health nurses, and a multi-faith chaplaincy.
Breathing Room is an online resource with mental health tools, as well as videos and true stories of other students who've struggled. It's not a substitute for counselling or seeing a doctor, McElary says, but it adds to a student's toolbox of ways to feel better.
Breen echoes this. "We try to educate students to know there are ways to help yourself before you get into crisis. It's like going for an annual physical. You don't need to be sick."
Recently, MRU announced a new fall term reading week to support students' mental health and academic success. "It'll be helpful, a time to take a deep breath and get ready for the rest of the semester," Snell says.
The Alberta government has also announced that it will invest $25.8 million over three years to promote mental health on campuses and provide students with better access to 24-hour phone and online counselling supports. The University received $280,000 in September. Advanced Education Minister Marlin Schmidt says the grants will be provided directly to colleges and universities "so that when students need to go to someone for help, they don't have to wait or search endlessly or give up on their studies or themselves."
McElary is heartened that young people are far more willing to talk about mental health than previous generations, thereby reducing the stigma. In fact, being open and honest may potentially be driving up the statistics reported in the 2016 NCHA survey, she says. One reassuring discovery was that 79 per cent of students reported they would consider seeking professional help from a mental health expert if they experienced a serious personal problem. That's up from 73 per cent in 2010.
Faculty member Mirjam Knapik, PhD, a clinical psychologist and chair of Student Counselling Services at MRU, believes there are positive ways to look at the issues surrounding student stress. Stressors provide opportunities for growth, she says. Students gain independence from their parents. They learn about themselves, their strengths, the world around them and how they can forge a career — despite stress.
"The problem is when the demands of life outweigh the resources we have for coping," Knapik says. "Feeling overwhelmed and stressed requires us to look at demands and resources and consider where we need to make adjustments. We may need to reduce demands and/or we may need to increase our resources."
MRU Student Counselling Services offers a range of workshops that help students improve their ability to handle life's snags and build resilience, and Knapik says she witnesses many students who are more than just surviving. They are learning how to persevere — and succeed — in ways that support themselves and others.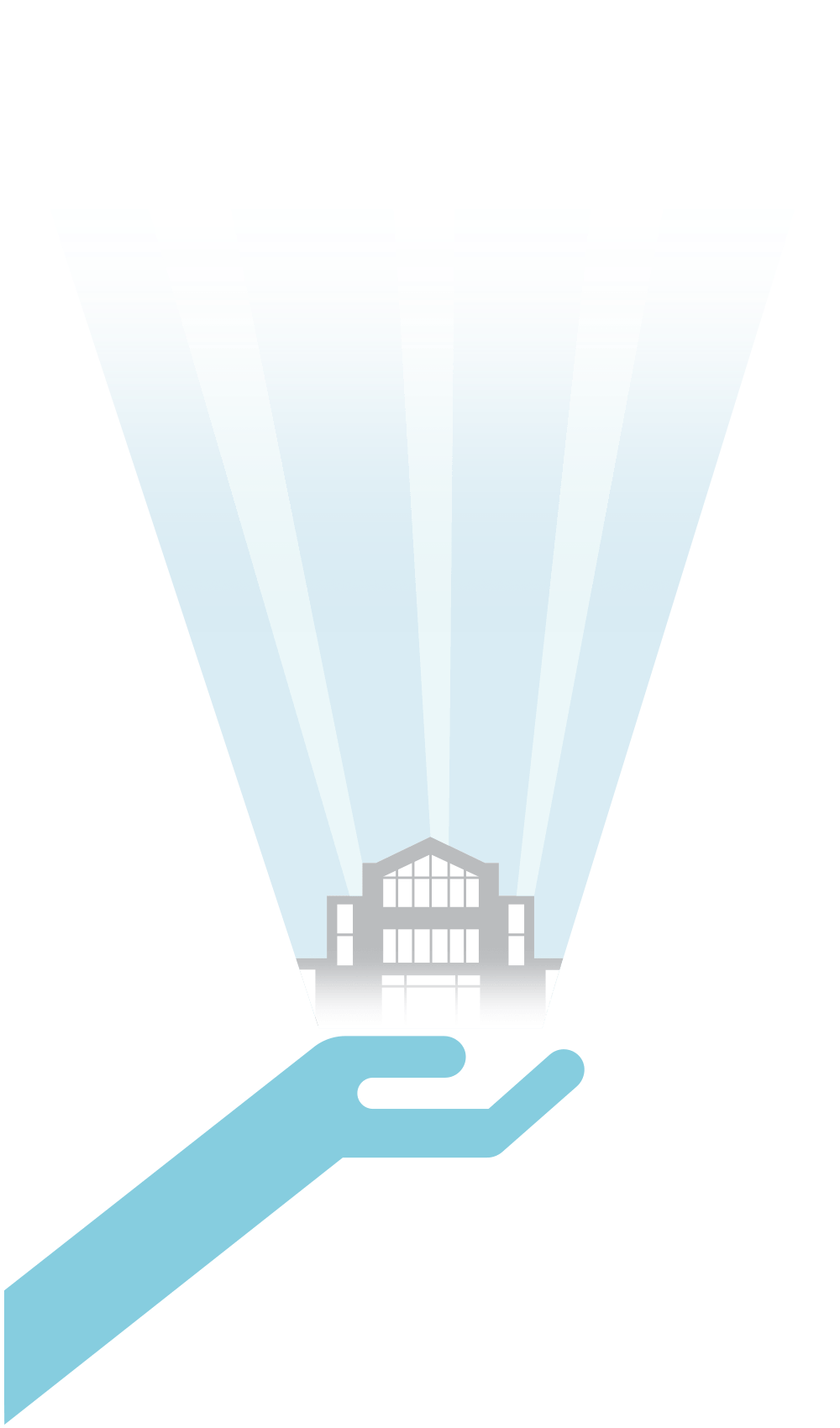 Stress busters
Information provided by Kandi McElary, Director of Wellness Services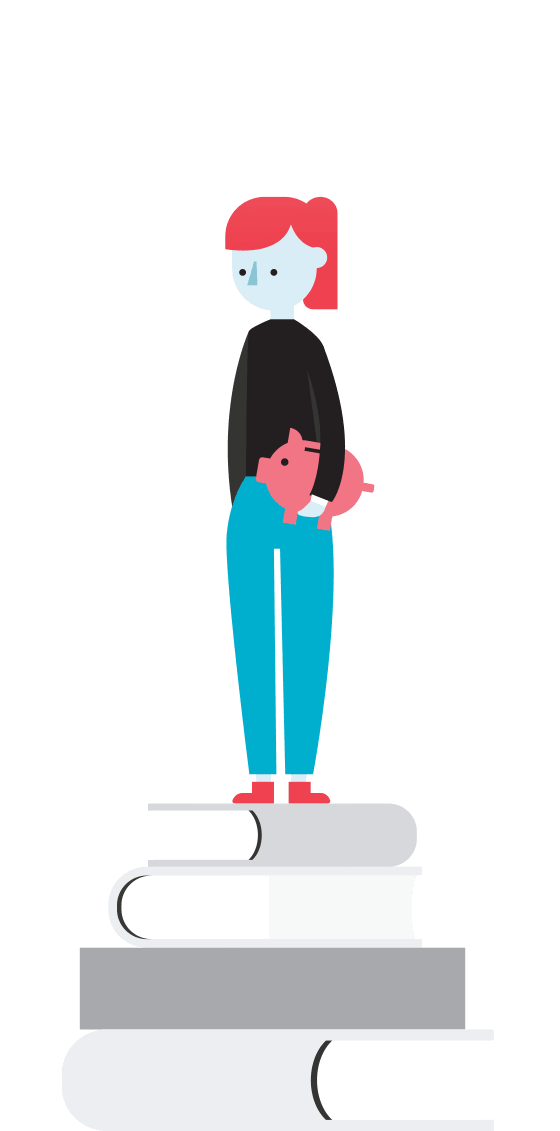 DEVELOP POSITIVE COPING STRATEGIES
Build as many coping mechanisms into your life as possible — eating well, exercising, friends, activities, pets, family — to create a sense of balance.
MAKE SLEEP A PRIORITY
Regular, uninterrupted sleep in the seven-to-nine-hour range sets you up for success.
EAT A WELL-BALANCED DIET
Caffeine, alcohol, junk food and sugar ramp up stress, while fruit, vegetables, nuts, lean protein and complex carbohydrates tamp it down.
STAY CONNECTED
Social well-being is important. Surround yourself with those who support you, and minimize contact with people who don't.
MIND YOUR DOLLARS AND SENSE
Money is a classic stressor, so a sense of financial well-being is key. Intentional spending and planning can make it so it's not feast or famine. But also, be sure to set aside some funds for getting together with friends.
TAKE IT OUTSIDE
Numerous research studies have shown that being outside and in contact with nature reduces stress and puts you in a peaceful state of mind.
MOVE YOUR BODY
Being active lifts your mood, gives you a sense of being in control of your life and can connect you with others. Physical activity helps your body get rid of unhealthy hormones such as cortisol. It also elevates your mind.
Read more Summit
Coming out of the shadows
Incidents of violence on campus are being reported, and that's a good thing.
READ MORE