As part of its mission, the Centre for Community Disaster Research (CCDR) strives to take a leading role in educating students and preparing them for exciting careers emergency management, non-profit/NGO work, or government work in the context of disasters or emergencies. Most students receive this training through working as Research Assistance on various CCDR-affiliated projects, going on a disaster field school, or taking a course from one of the Centre's Faculty Affiliates.
On this page, we highlight stories of a few of the CCDR alumni who have left Mount Royal University and pursued careers in disaster-related fields and students who have worked on amazing projects.
Kathryn Wells
Isabelle Sinclair
Angela Laughton
Imogene Roulson
Travis Milnes
Zachary Cox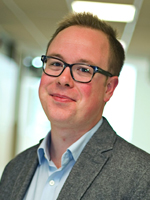 Zachary Cox's interest in the social dimensions of disasters was sparked during Mount Royal University's Inaugural Field School in Sociology to Louisiana. He remembers being frustrated while observing the difficulties experienced by people recovering from Hurricane Katrina and the BP Oil Spill. Upon return to Calgary, Zachary focused his coursework on understanding the sociology of disaster, including enrolling in the namesake course and completing his honours thesis on the social perception of risk applied to the Enbridge Northern Gateway pipeline which was supervised by Timothy Haney, PhD.
Currently, Zachary is enrolled in the Master of Arts in Disaster and Emergency Management program at Royal Roads University where his research examines social change during the recovery project. He works at the Center for Community Disaster Research as a research assistant on the project Effects of Environmental Disasters on the Family with Caroline McDonald-Harker, PhD. Zachary is currently employed by IBM doing business continuity planning for disaster.
Lynne Hogan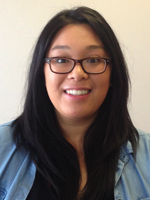 I graduated from Mount Royal University in May 2014 with a Bachelor of Arts — Sociology. My first exposure to the area of disaster studies was in 2013 when I participated in the field school opportunity offered by the Sociology Department. With a group of students led by Timothy Haney, PhD, we travelled to New Orleans, to study the social and physical factors as well as effects surrounding the area related to Hurricane Katrina and the Gulf Oil Spill of 2010. During our three week stay, I learned about and observed the recovery process; the urban, social and environmental dynamics which pre-exist a disaster but also determine how a region and its inhabitants continue to be affected after the event. In 2014, I enrolled in Sociology of Disaster, again led to by Dr. Tim Haney which provided many of the theoretical foundations to study the human element of disasters and proved useful in deepening my understanding of what I experienced in New Orleans as well as my professional experiences working in High River, a town devastated by the 2013 Southern Alberta Floods.
Currently, I am employed by the Canadian Red Cross in the role of Psychosocial Support Caseworker as part of the Disaster Recovery Team which formed in the aftermath of the Alberta Floods. Working primarily in High River, my role consists of working with those affected by the flood who struggle with the negative psychological reactions in their daily lives and providing tools with which they can learn to recognize and manage stressors related to the flood. The educational experiences in the field of disaster studies offered by Mount Royal helped to enhance my professional skills by providing me with a multi-faceted introduction to disaster relief and recovery processes. For example, during the Sociology of Disaster course, Professor Haney assigned us to read Everything in Its Path by Kai Erickson. The book's discussion of institutional power, community, individual and collective trauma in the face of disaster has provided me with a useful emotional starting point to begin to work with survivors of the Alberta floods.


Kachi Nwoke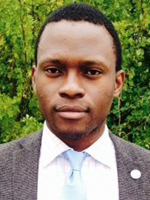 The inaugural Sociology of Disaster field school channelled me in the right direction towards my inner passion for disaster recovery in my homeland Nigeria  (specifically the Niger Delta). The field school also enabled me to do the following things:
Construct and administer surveys to local New Orleans business owners about the impact of the BP gulf oil spill on their business establishments.

Attend twelve disaster recovery lectures at Xavier University from international researchers that specialize in post-Katrina research and its intersectionality in relation to sociology.

Rebuild a house in New Orleans' Lower Ninth ward neighbourhood which was destroyed by Hurricane Katrina in 2005, with a team of 15 Habitat for Humanity International volunteers.
The field school inspired me to carry out a year-long BA Honours thesis project at Mount Royal titled: "The Political Economy of crude oil exploration and the Socioeconomic development in Nigeria at the societal level of analysis between 1970 and 1990". This honours thesis was also presented at the American Sociological Association Conference in San Francisco, California in August 2014. Moving forward, I have channelled this passion for disaster discovery and international development, and I am currently a first-year Masters of Arts candidate in development studies at York University.
Melanie Putic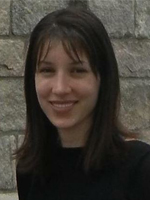 As a 2014 Mount Royal Sociology alumnus, my interest in the study of disasters was sparked during my time as a student within the Sociology of Disaster course, and as a member of the Canadian Red Cross Disaster Management Team during the 2013 Southern Alberta Floods. Inspired by Timothy Haney, PhD, Director of the Centre for Community Disaster Research, I submitted a paper on the sociological dimensions of one of Canada's largest disasters to the University of Colorado's Natural Hazard Centre paper competition and was selected as the 2014 undergraduate winner.
After graduating, I sought to expand my interest in the sociological aspects of disasters and the environment on an international scale. I completed graduate studies in Environment, Sustainable Development and Peace at the United Nations University for Peace in Costa Rica. Following my studies, I began working at the United Nations Headquarters in New York, focusing on the mitigation of drought impacts in the Middle East and sea-level rise in the Small Island States. Currently, I will begin a new role with the Inter-American Development Bank in Washington, DC, where I look forward to assisting in the advancement of socially and environmentally-sustainable development projects.
I consider my experience with the Mount Royal Sociology of Disaster course and the privilege of learning from Professor Haney to be the cornerstone in the development of my interest in this field. I continue to steadfastly admire and applaud the work of Mount Royal's Centre for Community Disaster Research for its ongoing vital contributions to such a crucial field.