Argentina's Península Valdés, on the coast of Patagonia, is a protected nature reserve world renowned for its marine wildlife, including Southern Right whales, sea lions, penguins, dolphins and elephant seals. More than 300,000 visitors come from around the world each year to observe these creatures in their natural habitat, a safari-style adventure that, with luck, includes an opportunity to see the rare behaviour of the peninsula's orcas who hunt by "surfing" onto the beach to snatch their prey.
"Our calm bay provides a critical cradle for some of the world's most important and loved marine species," explains Mount Royal alumna Sharilyn Amy.
"These animals all come here to breed and birth their young. The area is like a nursery for them because it provides exactly the right environment they need.
Some species live with us for six or seven months of the year; others year-round," Amy says. Meanwhile, rheas (a flightless bird distinctly related to the emu and ostrich), guanacos (related to the llama), maras (a hare-like rodent) and at least 181 bird species inhabit the peninsula.
After graduating from Mount Royal with a Public Relations Diploma in 1995, Amy got a taste for working abroad with the International Federation of Red Cross and Red Crescent Societies in China, Switzerland and Bangladesh. Returning to Calgary, she earned an MBA, started a family and opened Go-To Group, a small consultancy supporting non-profits. When she felt she needed to make a big change in her life and establish a new home for her family, she chose Argentina.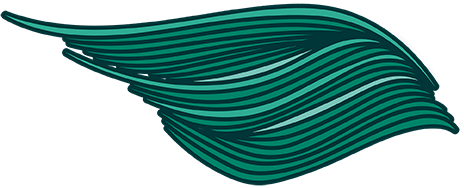 'We are just a small project; corruption is so institutionalized. Would all this risk really make a difference?'
— Marcelo Battilana
"I explored every nook and cranny of the country, mostly on horseback, and got some clarity on what was calling me and lighting me up for the next challenge and phase of my life," Amy says. She began working with Battilana and they put together a deal to build Océano Patagonia on the beach overlooking the Southern Right whale's breeding grounds.
They formed a pact early on to avoid the culture of corruption often associated with construction in the country. Enduring and overcoming would tax them more than they could have imagined.
"When I got into this project, I said, 'I'm Canadian. We have powerful anti-corruption laws and believe strongly in honesty and fairness, which means that this has to be an absolutely clean project, start to finish, or I'm not participating.' And (Battilana) said, 'I'm Argentine, and I feel the same way.' I said, 'Well good, because we're going to have to be brave.' "
When they moved to the project's design stage, they "decided to build a sustainable hotel from the first brick," Battilana says.
The resort is located in Puerto Pirámides, a sea village of about 400 people, 95 kilometres along the coast from Puerto Madryn in Argentina's Chubut Province. To benefit the local community, the pair supported family-run or small businesses when possible, but over time the project drew the attention of nefarious parties and so the challenges and threats began.
At the end of 2018, while in the permitting approval process, Battilana received the first formal request for a bribe. The command was repeated in February 2019. A shadowy woman said she had links to high-powered Argentine officials and that she could get the needed consents. She demanded US$300,000, and while meeting with her and an "official" Battilana was told these problems would all go away if he came through with the bribe. At that point, Battilana and Amy decided to work with the public prosecutor's office in nearby Puerto Madryn, led by Chief Prosecutor Daniel Baez.
"(He) asked me if I was willing to help in the investigation, which I agreed to without having much of an idea what I was getting into," Battilana recalls. "But I was so angry, felt such indignation, I didn't give a thought to the risk I was taking." The threats and intimidation, first from unions and then from the officials, had been going on for about three years.
As part of a sting operation to help the prosecutor gather evidence, Battilana began to "play the game," interacting with Marcela Montero, the woman who had offered to act as a mediator. Phone calls and WhatsApp messages with Montero were recorded for the six-month investigation.
Battilana met with Montero and her associate Alberto Vargas in a restaurant in Puerto Madryn. During these meetings, which were filmed and recorded by the investigation team as evidence while an undercover police officer sat nearby as backup, Battilana was told that if he paid an advance on the bribe "they would give us the final approval for our development, and then we could make the last payment. It was like paying in installments."
Vargas was not only politically connected as the former secretary of the provincial governor and one-time president of the provincial lottery (where he had to resign due to a corruption complaint), he was also known to have guns.
"I still remember how I felt after that meeting. It was scary; I can't lie. I was afraid and I was wondering why I participated in the sting. I began to second-guess the decision because these are very bad people and I realized that I was risking my family and myself for something that didn't seem to be of interest to anyone. I thought, 'We are just a small project; corruption is so institutionalized. Would all this risk really make a difference?' The meeting ended late, and as I drove back to the hotel. I realized I couldn't wait to get back to safety. It was like wanting to bathe to get the dirt off of yourself."
The sting operation resulted in raids and charges of influence peddling against Alberto Vargas and Marcela Montero. As of the beginning of March, the trial had not yet concluded. In a separate incident, Vargas was charged with the possession of child pornography as well. Since then, Amy and Battilana have worked to raise the public profile of the case and assist Argentine media in covering the story. They have also worked with the Organisation for Economic Cooperation and Development (OECD), the FBI and others to share their experiences as a case study on how small businesses are targeted and can fall victim to corruption.
"It was certainly several months of intense stress and challenges while we were both building, opening and operating the hotel, and then working with justice (the Ministry of Justice and Human Rights) to support their corruption investigation. Honestly, we are very proud of the work and risks we took to help bring a case together," Amy says. "But it is very important to note that we are not alone in wanting to see things improve and be done well here in Argentina. Taking such a public role with these subjects has helped us identify other people fighting the same good fight both here in Argentina and around the globe. There are amazing people working on both sustainability and justice issues and there's a lot to be celebrated in the advancement of both these causes."
Battilana is grateful for the support of the prosecutor's office. That said, he worries that other whistleblowers may not enjoy that same protection.
"There are many different agencies working on anti-corruption laws and practices, but so much more needs to be done to ensure that citizens can participate safely in their justice system and help prosecutors build cases. I would like to think that in other parts of the world it is different, but when we speak to international agencies about our experience, it seems this is truly a global issue. We need to find better ways to encourage and support citizens who participate in the fight against corruption."
The Mount Royal arsenal
Amy's post-secondary education began at Mount Royal in the public relations program. MRU public relations chair Allison MacKenzie says many of the skills taught in the program can transfer into an entrepreneurial setting.
"In today's competitive business environment, communication skills and business acumen are critical core skills for successful entrepreneurs and executives like Sharilyn Amy," MacKenzie says. "In addition to its focus on skill development in key areas such as media and government relations, public relations strategy, issues management and crisis communications, our students have multiple opportunities in the classroom and in working with community partners to develop and hone their business skills in areas such as finance, international business, marketing, policy administration, innovation and technology."
Senior students work with community partners to identify and explore their most critical challenges or opportunities and then to create an on-brand, mission-focused, affordable and organizationally-appropriate response. Financial and investor relations courses teach students how to plan and manage the communications function within public and private companies.
"By engaging in these activities, students develop exceptional skills in organizational strategy, key message development, audience segmentation and tapping into traditional and social media," MacKenzie says.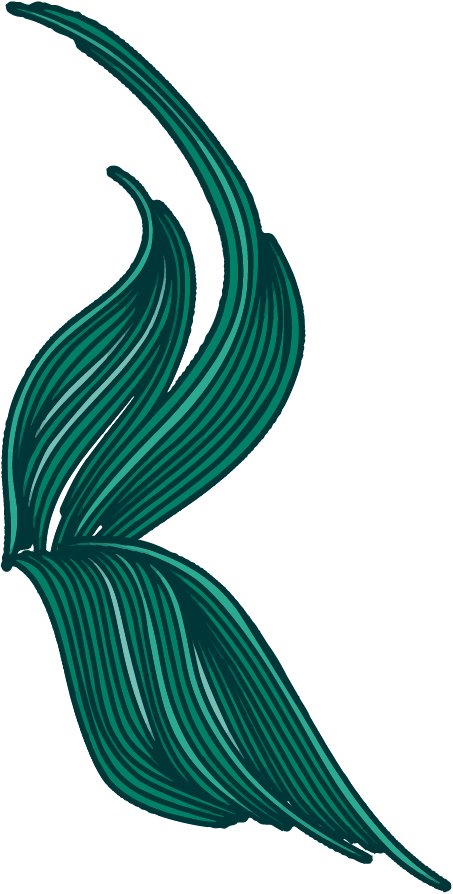 Duking it out with dishonesty — the cause and effect
Corruption remains a challenge and an obstacle to businesses worldwide, but why?
One of the core tenets of the rule of law is that no person is "above or below the law." This means laws apply equally and fairly to everyone while police and courts can't be arbitrary in the application of law.
"Some would argue that the key to a country withstanding long-term economic and social instability is a vibrant and meaningful democratic process," says Doug King, justice studies professor at Mount Royal University. "Without a vibrant democratic process, countries can fall into authoritarian rule, which often leads to economic instability and erosion of the rule of law."
Corruption is generally done covertly, can involve individuals or groups and often relies on others "turning a blind eye."
Certainly no country is immune, but Argentina's volatile political history may have contributed to a culture of corruption. Despite attempts to stop it, bribes, kickbacks and payoffs of government officials remain common.
That "culture of corruption" means that corrupt practices are the expected norm.
"Typically, corruption starts with a power imbalance between individual groups," King says. "The more powerful have the ability and opportunity to extort the less powerful. Power can come in the form of wealth and political influence. It can be reinforced by long-standing customs and traditions. Nations that have less of a tradition of an independent justice system are more susceptible to widespread corruption. This is especially true when the justice system is heavily influenced by the powerful elements (such as wealth and political power) in the society."
Frank Cotae, PhD, associate professor in international business at MRU, explains that corruption in Argentina can be linked to mismanagement of the economy, which was exacerbated by the Falklands War with the U.K. in 1982 and has still not rebounded.
Cotae points to some strategies Canadian businesses can use to fight corruption in a foreign country, including using a local export management company or agent that will compete based on connections rather than payouts. Trade commissioners and the economic office at embassies can also help. A press release commending local politicians for allowing a business owner to build an environmentally safe project or for assisting in creating a certain number of jobs can also be beneficial.
That said, "The truth is that sometimes no strategy can provide complete protection against a corrupt official. A business owner should ask themselves if the project is worth the risk," Cotae says.
Amy and Battilana's challenges in Argentina speak to those faced in many countries. It is something the OECD fights every day to strengthen development. At the heart of its efforts is the OECD Anti-Bribery Convention.
"The biggest and most pressing issue for us is the low level of enforcement," says Drago Kos, chair of the OECD Working Group on Bribery, adding that what is required is focusing on detection, protecting whistleblowers, involving media to shine a light on corruption, boosting resources to law enforcement and engaging companies in helping to combat bribery.
Read more Summit
Carrying the stories
Paul Brandt, country singer, alumnus and Mount Royal's storyteller-in-residence, opens up about humanitarian causes, raising kids, his upcoming album and the legacy he hopes to leave.
READ MORE