Carrying the stories
Paul Brandt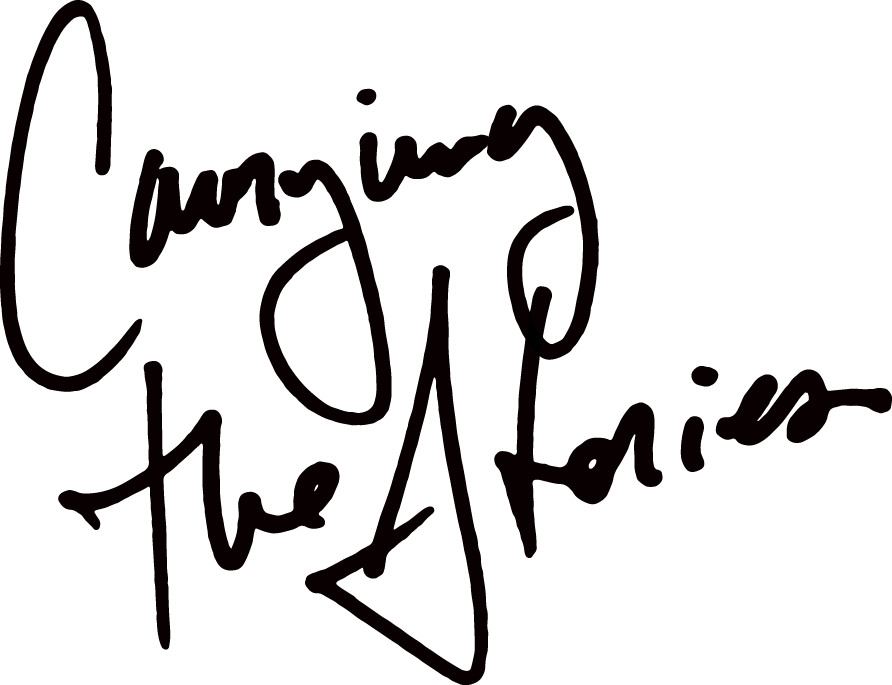 Paul Brandt, country singer/songwriter, alumnus and Mount Royal's storyteller-in-residence, opens up about humanitarian causes, raising kids, his upcoming album and the legacy he hopes to leave.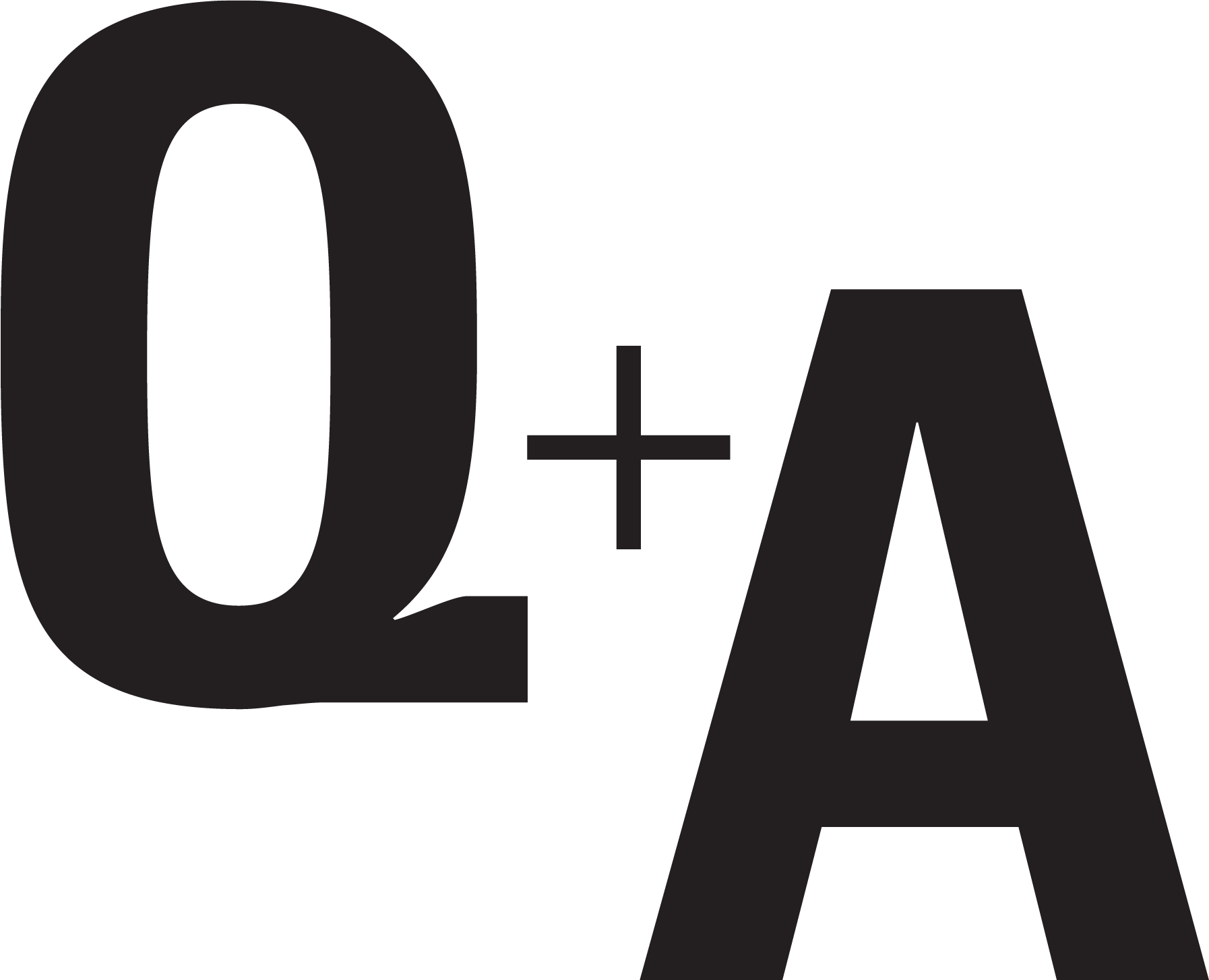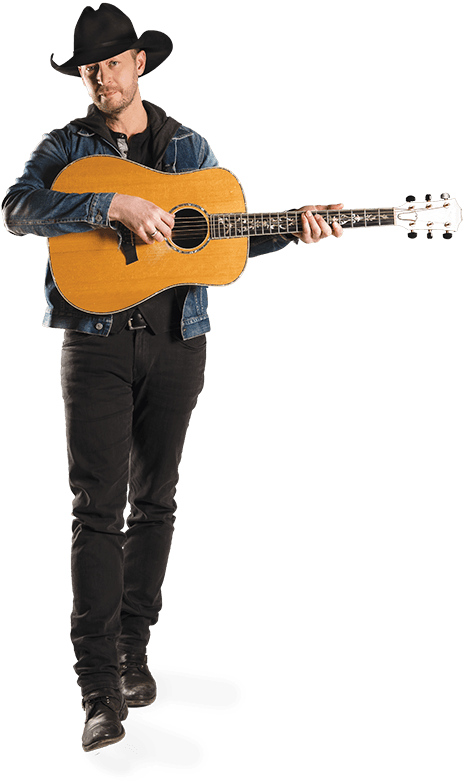 THE JOURNEY
The first of Brandt's three-album project, was just released April 6. Check out the single of the same name at paulbrandt.com.
A graduate of Mount Royal's nursing program (1992), Canadian country music star Paul Brandt was looking for a deeper way to connect with his alma mater. At the same time, Mount Royal University was exploring new approaches for engaging with the community and inspiring students to think beyond the classroom.
A serendipitous partnership sparked by Patti Derbyshire, chair and professor in the Department of Entrepreneurship, Marketing and Social Innovation with the Bissett School of Business, brought the singer/songwriter back to MRU in 2016 as the campus's storyteller-in-residence.
"Having a storyteller-in-residence provided an opportunity to tap into Paul's journey as a storyteller and entrepreneur — someone who's always been involved in social innovation and humanitarian causes," says Derbyshire. "We thought his music would be a cool tie-in."
Indeed, the 45-year-old has made a career out of telling stories through words put to music. The residency has enabled Brandt to tell stories in a different format and make an impact beyond the stage — his personal campaign, Not In My City, for example, raised $250,000 toward research into supporting survivors of human trafficking in Calgary.
Summit caught up with Brandt to talk about everything from his experience at MRU to his recently released album, The Journey.
Summit: Why did you want to be Mount Royal's storyteller-in-residence?
Paul Brandt: It sounded like a great opportunity. I love my University and I love learning, and I've spent a lot more time learning than teaching since I took on this role, so it's really been an incredible privilege.
Summit: What is the importance or value of storytelling in today's society?
Paul Brandt: Before I do anything creative I ask myself, "Is this something that the world needs or not?" And I think that fact and truth are paramount. I strongly believe that there are universal truths, and I strongly believe in freedom and choice. And understanding truth can be complicated. We see what's going on everywhere in the world today, whether it's in news stories or social media. And I think everyone's always asking themselves, "Well, what is true?" I really believe that stories can facilitate the discovery of truth.
Summit: What were the highlights of the residency for you? Did it help uncover some truths?
Paul Brandt: I mean, yeah, we've been working with students on projects that are literally saving lives and changing the world for the better. It's incredibly inspiring. Our most recent initiative, called Not in My City, has been the source of many of the highlights for me so far.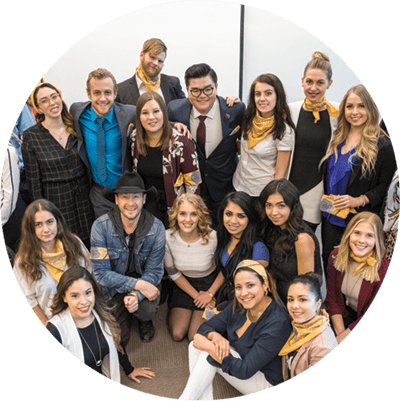 NOT IN MY CITY
For the past two years, eight-time Juno Award-winner Paul Brandt has been working with Mount Royal and its students on social justice projects such as Not in My City, an initiative raising awareness about human trafficking in Calgary and across the country. Brandt shines at providing every campaign with a framing narrative.
Get involved or find out more at #notinmycity. Summit: Not in My City raised $250,000. Were you surprised by its success?
Paul Brandt: I wouldn't say surprised. It was more a feeling of thankfulness and gratitude. It's really inspiring to know that we still live in a country where a hardworking group of people can stand up for victims of human trafficking in our nation, and that's what we saw.
Summit: Why are the issues of human trafficking and missing and murdered Indigenous women important to you personally?
Paul Brandt: I met a young girl in Southeast Asia who was a trafficking victim. She was five. And when I became aware that the same activity was happening in Alberta, and happening in Canada, I felt compelled to step up my efforts in the fight.
Aboriginal people account for five per cent of Canada's population, and they also account for 51 per cent of those lured into human trafficking in our country. It's a crime that affects every culture and socio-economic category in Canada. I believe that with knowledge comes responsibility, and that belief really compels me.
Summit: What has driven your focus on helping others?
Paul Brandt: I think it has a lot to do with my upbringing. There's a teaching known as the golden rule that says you do unto others as you would have them do unto you. And my parents raised me on that ideal. It was an influence in my decision to become an RN (registered nurse) and it continues to drive my life today. My dad was a paramedic for 43 years. He spent the majority of his career in Calgary and he recently retired. My mom is a registered nurse and she was actually a year ahead of me when I attended Mount Royal, and rubbed it in all the time that she was on the Dean's Honour Roll and I wasn't (laughs). But yeah, it has a lot to do with that upbringing.
Summit: Are you trying to instil those values in your own kids?
Paul Brandt: Each time I hear another account of human trafficking or meet another survivor, I hear this question in my mind: "What am I going to tell my kids that I did about this someday?" We all have the same responsibility to fight against human trafficking and I hope to be able to instil that understanding in my kids.
"I really believe that stories can facilitate the discovery of truth."
Summit: How old are your children?
Paul Brandt: Joseph is nine and Lily just turned seven.
Summit: They're at an age where they have a broader awareness of what's happening in the world and their place in the world.
Paul Brandt: They're coming into it a bit. I think you want to start with a good, firm foundation, but you walk this line with kids at this age between protecting them from things that would maybe be too difficult to understand and maintaining some of their innocence, and at the same time preparing them for some of the more challenging things in the world. So it is a bit of a tightrope.
Summit: Sometimes it's hard to understand the value of making a difference or paying it forward when you're young. Do you think the students you've worked with at MRU "get it?" Have they been inspired to "think big," which was one of the goals of the storyteller-in-residence program?
Paul Brandt: I would definitely say yes. Every class has shed tears in the work that we've done together, and we see students continuing on with the work we've started after the courses are complete. Every year I see each class building on what the last one did, and the dreams are getting bigger and bigger. That's really exciting to see.
Summit: You must feel proud of that.
Paul Brandt It's thrilling to be a part of. Honestly, for me, after being in the music industry for 23 years I love what I do, but a lot of the joy comes from getting to share the things that I've learned, and to let people see behind the curtain a little bit. This is the perfect opportunity to be able to do that.
Following the tracks of the Storyteller-in-Residence
He splits his time between Calgary and Nashville and the first part of his new three-volume album, The Journey, just debuted. But country singer and Mount Royal grad Paul Brandt has still managed to be involved in numerous projects over his two years as MRU's storyteller-in-residence.
Collaborated with geology professor Katherine Boggs, PhD, on the Earthscan research initiative where geoscientists explored the power of story in science
Acted as keynote speaker at A Royal Night, Mount Royal's 2016 Alumni Achievement Awards
Advocated for Otahpiaaki 2016 and 2017, an MRU-based social innovation project featuring inspiring Indigenous artists and designers
Engaged Treaty 7 leadership to ensure Canada's missing and murdered Indigenous women and girls are central to the Not in My City project
Stewarded marketing (MKTG 4850) students through three terms of creative and strategic development for Not in My City
Platformed A Tour Like No Other, where students created artifact-inspired concerts along the TransCanada Trail
Provided creative opportunities for The Black Hat That Does Good Things campaign for MusiCounts and Calgary's Smithbilt Hats for rodeo concussion awareness with the Ty Pozzobon Foundation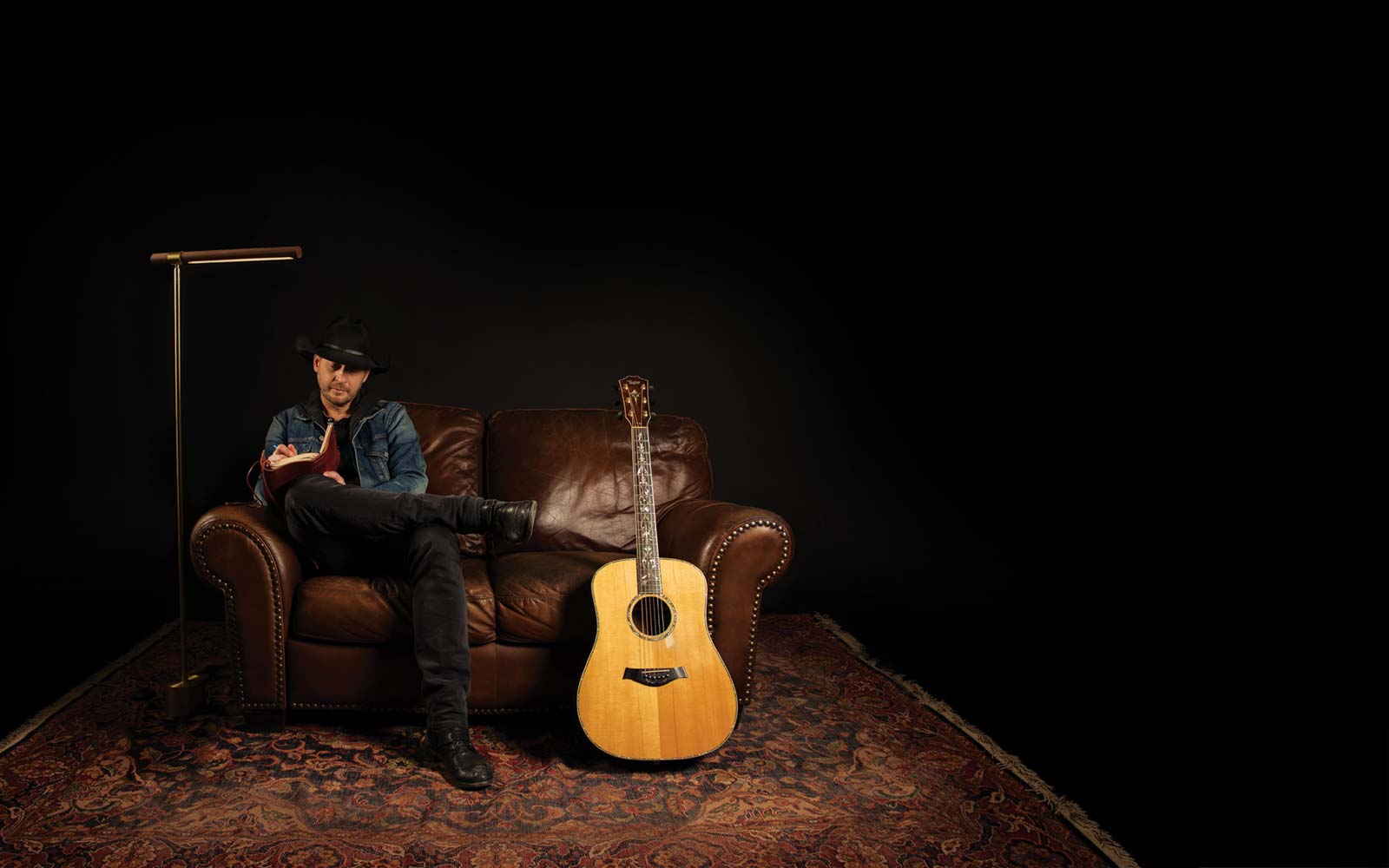 Paul Brandt's Legacy Collection
Mount Royal students have diligently digitized and organized the entirety of Brandt's archival collection. This spring, a selection of letters, awards, gold records and more will be on display in the fifth-floor gallery of Calgary's National Music Centre (NMC). Derbyshire's students also produced a series of 26 podcasts live from the NMC. Summit: You've made a career out of telling stories through song. Do you think your career as a singer has informed your work as the storyteller-in-residence?
Paul Brandt: I see my job as using my talent to inspire and educate and entertain. Story is the tool that I use — it's 23 years of trying to fit profound ideas into my art, one three-to-four-minute song at a time. It's a real fertile training ground, I think, for doing what I'm doing now. I look at it in a lot of ways like it really led me to this place. It's very natural to be where I'm at right now. It also feels very busy (laughs).
Summit: Has being MRU's storyteller-in-residence impacted any of the songs or songwriting for The Journey?
Paul Brandt: I think about this experience, working at Mount Royal, and I think about my experience working as a registered nurse. You're not going to hear any lyrics that rhyme with "Bissett School of Business" probably, but the experience has definitely expanded my world view. It makes it into my art and the songs in one way or another. When I worked at the hospital, it was seeing people at their best and seeing them at their worst and that human condition seeps into the way that you see the world as a songwriter. My current single, "The Journey," is hopeful and optimistic and I would say that my time at Mount Royal has fostered that sentiment.
Summit: There's an almost wistful quality to (the single) "The Journey," this feeling like we're all on our way somewhere, and the destination is home — or what's meant to be, I guess. What were you getting at?
Paul Brandt: (laughs) What does it mean?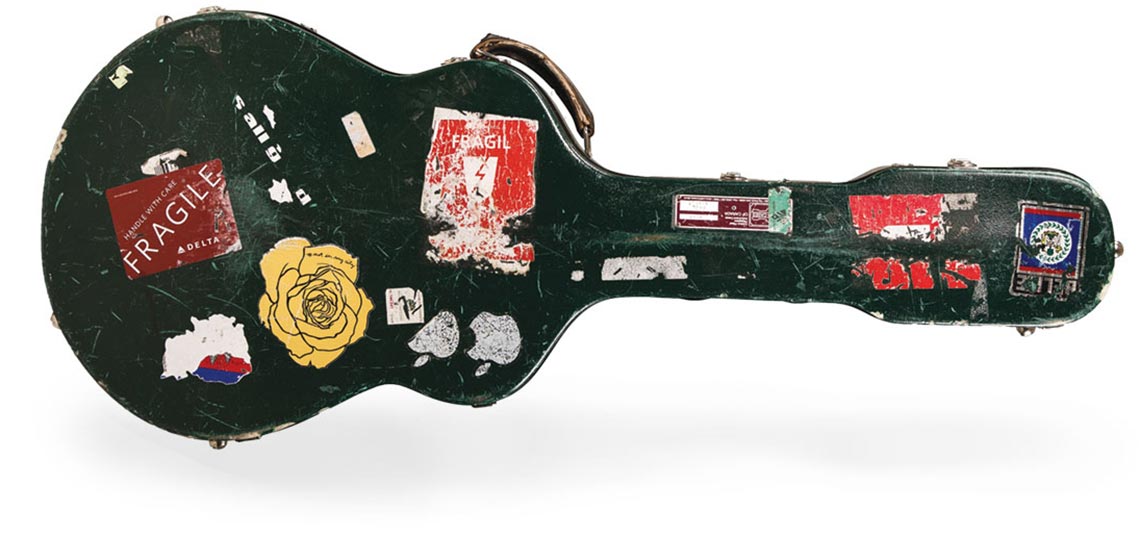 "I see my job as using my talent to inspire and educate and entertain. Story is the tool that I use."
IN THAT CASE
Brandt's worn — but stylish — Calton guitar case has been his constant companion for about 18 years. "Cases are like armour," he says. "They protect and carry precious, often fragile objects. I tell stories using my guitar as an instrument to bring stories to life, but every nick, every scratch on that case also tells a story of a hard-knocks world and a precious cargo. I love that image."
Summit: Exactly. What I took from it is that our personal journey is our life story, and so where we go, the choices we make, what we do, is going to determine that story.
Paul Brandt: Hmmm, yeah. That's good. I've always been really sensitive about ramming messages or ideology down people's throats. I like to try and stir up questions — that's always been a part of what I'm trying to do in my music. Ultimately in this song, one's destination is something that I think is wise for people to consider. Our concepts of right and wrong and morality and spirituality, they all influence our decisions in some way, and our path. I hope that the song "The Journey" stirs some of these ideas for people and moves them to ask some of these questions themselves. And I also hope that people enjoy driving around in their car and listening to it, because that's part of it, too.
Summit: Many don't know you are a nursing grad — what was your experience at MRU like?
Paul Brandt: I loved it. It was great. It really prepared me for my chosen career being an RN and I made a ton of friends along the way. I feel really fortunate that I chose nursing for a number of reasons. But one of the main ones is that being an RN, your training teaches you how to learn. Because medicine and patient care is always about doing it better every single time, you have to constantly be in learning mode. Then I literally got the opportunity to work my dream job in the ICU and was offered a record deal in the same week. So I take off to Nashville into an industry that has had the most upheaval of any industry in the digital era. And what did I have as a bedrock? I knew how to learn. And that's really served me well.
"To me, a true legacy is about people and how we love them."
Summit: You've loaned your life's work to Mount Royal. What is the Legacy Collection?
Paul Brandt: Basically, it's a collection of my archives — literally everything, from letters back and forth to the record company to awards and gold records. The (MRU) students have taken the archives and digitized and organized everything. The plan is to make it available to the public for viewing and education and research. For me, awards are really nothing unless you are able to use them for something. I appreciate the accolades and pats on the back, but I understand that life is way more than just stuff. To me, a true legacy is about people and how we love them. And the rest of it's just paperweight.
Summit: What do you want your legacy to be?
Paul Brandt: It may be a bit morbid, but I tend to look at my life from the tombstone back. There's a song that I wrote years ago called "The Little Space Between." You know, all the stuff that happens from 1972-dash-whenever-the-last-date-is. What happens in "the little space between" is the stuff that really matters. And I hope that people, when they think about it, (think that I'm) someone who has certainly meant what he said, told the truth, loves people more than things and lived up to his convictions and faith. For me, that's really what it's all about.
Read more Summit
Drilling for innovation
The bottom line value-add when it comes to universities is their ability to help diversify economies, create engaged global citizens and improve the quality of lives.
READ MORE