Alberta has the Rocky Mountains. Grassy prairies. A vibrant entrepreneurial culture. An independent spirit. And more major natural disasters than anywhere else in Canada.
Fall 2016 issue
One week after the hellacious wildfire known as "The Beast" began its rampage through Fort McMurray, a call for help landed in sociologist Tim Haney's inbox. It was 3 a.m.
The message was from the Emergency Social Services Network of Alberta. Experts with the volunteer group were busy with the on-the-ground response and they needed advice on getting more than 80,000 evacuees safely back into their fire-stricken city.
Although it took a month before the first displaced residents were finally able to return home, re-entry planning was an early concern. In Calgary, Haney had hours, not days, to draft a report on the massive undertaking as emergency managers focused on the danger zone some 750 kilometres away.
He immediately turned to his colleagues at Mount Royal University's Centre for Community Disaster Research (CCDR) for their collective expertise. The centre, which operates under Haney's directorship, is a hub for research, education and outreach related to disasters of all stripes.
After the email arrived, Haney hurriedly assembled a team of nine faculty affiliates that included authorities in psychology, nursing and child well-being. Half a dozen research assistants also hunkered down in an office on campus.
Within hours, the team drafted a best practices guide.
"I didn't know we could mobilize that many bodies in one day," says Haney, PhD. "We did it — somehow."
The wide-ranging report made recommendations designed to reduce trauma while preserving family ties and providing essential mental health supports. In some cases, it presented a balanced range of opinions. For instance, the researchers outlined both the pros and cons of a peer-support model in which those impacted by the disaster could be paired up with neighbours who were not affected.
As chair of the Emergency Social Services Network of Alberta, Scott Cameron was part of the team working around the clock in Fort McMurray. Cameron recalled receiving the final report from the Mount Royal group in response to his call for assistance.
"It was unbelievable," he says. "We made about half a dozen copies right away.
"People grabbed it, they found a corner to sit in and they read it for the next hour."
The report ended up in the hands of Darby Allen, the Regional Municipality of Wood Buffalo fire chief who became an instant folk hero for leading the historic fire fight. According to Cameron, it was the "catalyst" for the formation of a multi-disciplinary team that included Allen, as well as senior officials from social services, planning and logistics, health, communications and local government.
"We needed everyone working together on re-entry planning," Cameron says. "Darby heard the message and he said 'perfect.'"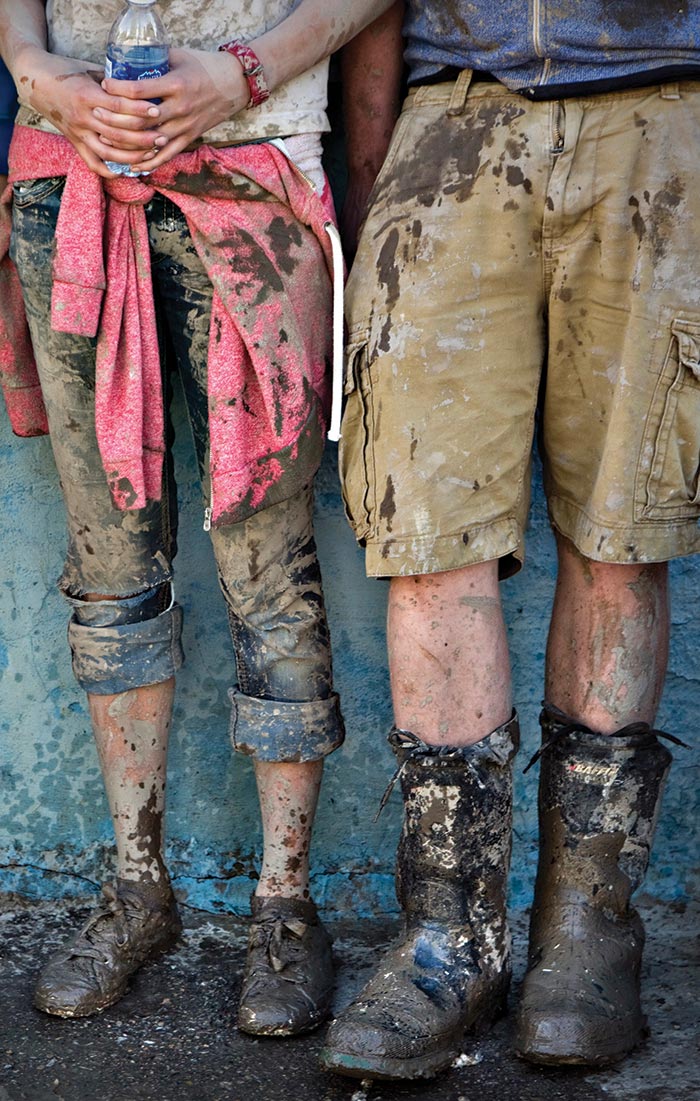 CCDR conducting innovative research
MRU's Centre for Community Disaster Research currently supports 11 research projects. Here's a glimpse at what the think-tank is working on right now.
Connecting fires with floods
What can one disaster-affected community learn from another? That's one of the central questions in a study of resiliency among High River and Fort McMurray children and youth who have the support of social services.
Caroline McDonald-Harker, PhD, Mount Royal University — along with Julie Drolet, PhD, University of Calgary and Robin Cox, PhD, Royal Roads University.
Saving our furry friends
Through interviews with pet owners, first responders and animal rescue organizations, this research looks to create a province wide best practices guide for rescuing pets from community disasters.
Kimberly A. Williams, PhD, Mount Royal University
Sharing stories of rebuilding
This science-communication project is aimed at relating stories about how people cope with the loss of their physical surroundings in the natural world from a personal and scientific perspective.
Sarah Hewitt, PhD, Mount Royal University
Preparing youth for natural disaster
Two outreach programs are being designed to prepare the students of Calgary high schools and elementary schools for natural disasters — both in the city and when travelling. A Calgary-area high school piloted the program in September 2016.
Katherine Boggs, PhD, Mount Royal University
Disasters give rise to research centre
The tragedy in Fort McMurray is the country's single most expensive insured natural disaster, according to the Insurance Bureau of Canada (IBC). Insurance companies found themselves on the hook for an estimated $3.6 billion in damages, and that's not counting the uninsured losses. The blaze hammered provincial coffers to the tune of $500 million.
And the 2016 wildfires are only the latest in a string of severe weather events to strike Alberta.
Earlier this year, the IBC reported that seven of the 10 most costly disasters in Canadian history have occurred in Wild Rose Country. These include the southern Alberta floods of 2013, the Slave Lake fire of 2011 and a series of extreme thunder and hailstorms clustered in and around Calgary.
In the aftermath of the recent destruction in Fort McMurray, the industry group branded Alberta as the "natural disaster capital of Canada."
"As a country, we need to take a more disciplined and sustained approach to helping prepare Canadians for fires and floods," Don Forgeron, head of the IBC, said in a statement.
"We must build a more resilient country to better protect those affected by the very real impacts of our changing climate."
Haney, too, sees massive potential for growth in the field of disaster research, given the increasingly unpredictable effects of climate change and the large number of people living in disaster-prone zones.
"Globally, disasters are on the uptick in terms of economic losses and the number of people affected," he says. "That means we're doing the right work at the right place at the right time.
"However, it's unfortunate that disaster happens to be a growth industry."
The numbers — MRU'S Fort Mac fire response
540
Maximum number of Fort McMurray and area guests staying on Mount Royal's campus at any one time
219
Rooms cleaned immediately before and shortly after Mount Royal was named a reception centre for displaced residents
140
Cots added to dormitory facilities at the height of the fire response
58,800
Meals served by Dana Hospitality LP between May 8 and June 30 — all after the last day of classes of the winter semester
95%
Estimated per cent of guests who requested halal meat
5,450
kg
Combined weight of potatoes and rice prepared over almost eight weeks
98
Days that one couple occupied a residence on campus, the longest of any stay
Temporary housing partnership a model for the future
In the wake of the monstrous wildfire that forced the evacuation of Alberta's third-largest settlement, Mount Royal University opened its doors to the people of Wood Buffalo.
Working in coordination with the Calgary Emergency Management Agency (CEMA), the campus welcomed hundreds of displaced residents. Most of the guests were members of young families, who found the University's self-contained residence units an ideal fit for their needs.
Families ate meals together, explored the campus and burned off energy with free access to the gym facilities. Guests were also invited to use the Library, get complimentary stress-relieving massages from students and check out performances at the world-class Taylor Centre for the Performing Arts.
CEMA Chief Tom Sampson describes the accommodations as "second to none."
"Staff made the difference," Sampson says. "The Palliser (hotel) would be pleased to have staff with that attitude. It highlights the qualities and values that are essential to our city," he adds.
Asked whether the temporary housing partnership between Mount Royal and the City of Calgary is a model for the future, Sampson didn't hesitate to further praise the staff of Residence Services and Food Services."You're not only capable of doing it, you had a swift response," he says. "It is a testimony to your profession that you can do it."
Researching ruin
The CCDR opened in 2014, borne out of an urgent need to boost understanding of disasters in a local context, which in turn aids long-term disaster recovery efforts. The centre came into being shortly after Alberta's super flood, thanks to seed funding from the Social Sciences and Humanities Research Council and the Calgary Foundation's New Initiatives Program.
Celebrating its official two-year anniversary in September 2016, the CCDR supports community-engaged research, service-learning opportunities and educational seminars.
Researchers associated with the think-tank are responsible for landing some of the largest funding grants in Mount Royal's history, including a $1 million for research from Alberta Innovates — Health Solutions. The funding provides for a three-year post-disaster resiliency study titled, "Alberta Resilient Communities (ARC) Research Project: Engaging Children and Youth in Community Resilience Post-Flood in Southern Alberta," by faculty affiliates Caroline McDonald-Harker of Mount Royal, Julie Drolet of the University of Calgary and Robin Cox of Royal Roads University.
Jeff Keshen, dean of the Faculty of Arts at Mount Royal and one of the driving forces behind the creation of the CCDR, credited faculty members and student researchers for responding to the province's needs in a time of increased natural calamity.
"It is a centrepiece for Mount Royal University," says Keshen, PhD. "There's nothing like it in Alberta — and next to nothing like it in Canada."
While the United States enjoys a long history of funding disaster research at academic institutions dating back to the Cold War era, the concept is still gaining traction north of the 49th parallel. The proliferation of such centres relies on independent funding. Still, there are a few notable disaster research centres with academic ties.
York University in north Toronto hosts the Disaster and Emergency Management Lab, while the Institute for Catastrophic Loss Reduction is affiliated with Western University.
In Western Canada, Royal Roads University in Victoria opened the ResiliencebyDesign Research Lab in July 2015. There is also the Centre for Natural Hazard Research at Simon Fraser University, which concentrates on the physical sciences. Mount Royal's research centre focuses on people, families and communities. The CCDR distinguishes itself through the breadth and depth of the projects currently underway.
The future of disaster research
When the next disaster strikes, it could be a Mount Royal University student or graduate working on the front lines.
It starts in the classroom. The CCDR has identified 15 degree courses at Mount Royal related to disasters, many of which are taught by faculty affiliates. This is in addition to a certificate program offered through Mount Royal's Faculty of Continuing Education and Extension.
The Centre creates opportunities for students through research projects, disaster field schools and industry connections.
Inspired by what she learned in Haney's Sociology of Disaster course in 2013, Melanie Putic signed up to volunteer with a local chapter of the Red Cross. Only months later, Putic was working in the midst of Calgary's worst natural disaster in modern times.
During that historic flood, she helped the Red Cross manage an evacuation centre at the Southland Leisure Centre. For Putic, seeing how some disadvantaged Calgarians were hit harder than others was an eye-opening experience.
"It was a very difficult time for Calgary," she says. "For me, it happened to be an incredible experience managing a shelter."
After graduating in 2014, Putic continued her studies at the United Nations-mandated University for Peace in Costa Rica. After completing her master's degree, Putic took a temporary position in the Department of Economic and Social Affairs at the United Nations' official headquarters in New York. She worked on files related to drought in the Middle East and sea levels rising due to climate change. "It allowed me to see behind the scenes at the highest levels of international development," she says.
There are many career paths for graduates interested in emergency management.
Mount Royal alumnus Zachary Cox now works as a recovery management consultant at IBM. When there's a disaster anywhere in Canada, it's Cox's job to ensure his clients, such as major banks and insurance companies, continue to operate.
For Cox, it all started with a field school trip to New Orleans in 2013 to learn about the recovery from both Hurricane Katrina and the Deepwater Horizon oil spill disaster. It's a memory he draws upon when asked what's special about the CCDR. "They bring students into the fold," says Cox. "They make disaster exciting, accessible and viable as a career. The opportunity is there."
Read more Summit
Real life superheroes
Meet some of Mount Royal University's real-life superheroes — who have gone above and beyond to aid those in need.
READ MORE