ON THE ROAD
Spring 2016 issue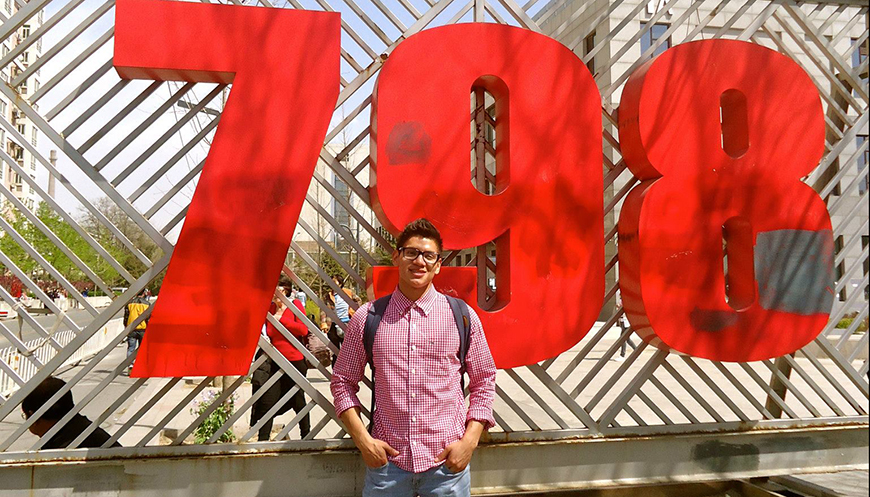 Eat, play, study — student travellers globetrot to a higher level of education
Growing up can hit you like a ton of bricks, especially when you're standing in line waiting for a crowded bus, deep in the labyrinth of a foreign city's core, or simply when you're hot, tired, hungry and don't speak the language.
That's what happened to fourth-year Bachelor of Business Administration student Carlos Rojas two years ago when he decided to explore a corner of Asia he had never seen before.
He was tired of taking holiday snapshots for Facebook, seeing the world through the lens of his camera and the window of a tour bus. He wanted an authentic experience — to hear the local dialect, taste the unfamiliar and see the unexplored.
"Your undergrad degree is the best time to move around and explore your options."
— Carlos Rojas, Bachelor of Business Administration student
Rojas had recently taken part in a Mount Royal University study abroad trip to Hong Kong, a trip that inspired his interest in seeing Beijing, a place where he hoped to challenge his comfort zone and explore the Forbidden City.
"That's what's going to help you mature because you don't have friends or parents to rely on. I think that's what travel offers," he says. "You have to grow alone."
After what seemed like hours of walking in circles and pointing at landmarks with locals who graciously tried to help in broken English, there it was, finally, his destination. It only took Rojas a few seconds to realize that if he had not got off the bus prematurely, he would have arrived more than an hour earlier.
The stress, the sweat, the sensory overload … Rojas says it's all worth it for the experience globetrotting brings to his life.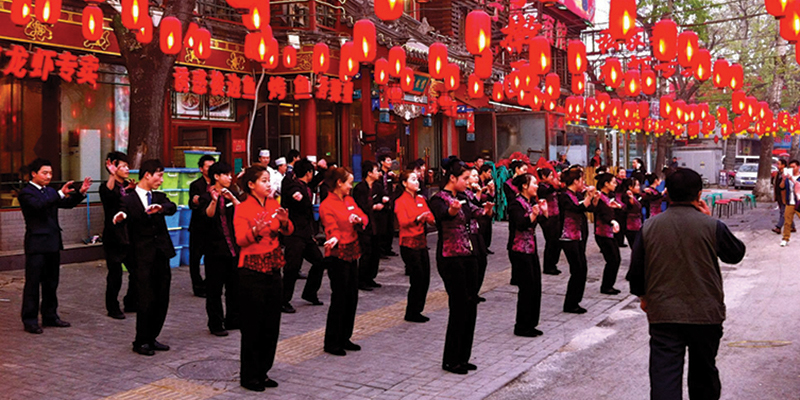 "I think travelling is very valuable. Being able to step away from your comfort zone and discover yourself," says Rojas.
Rojas was hit by the travel bug at an early age. When he was a toddler, his family moved from his native El Salvador to Calgary, then again to Mexico for a church mission when he was 19. He says the moves gave him an ability to relocate with ease, something he considers an asset. During his second year of post-secondary he decided again to relocate, this time to Kamloops, B.C. as a co-op student.
"Your undergrad degree is the best time to move around and explore your options," he says.
Rojas' independent spirit led him to Brazil two years later, where business students travelled as part of a Mount Royal field school for two weeks. Visiting five cities and several businesses, the students learned how Brazilian culture influences Brazilian work.
"Perception of time is a big difference. If we showed up on time, they were scrambling!" Rojas says, laughing, as he recalls the formality among professors and executives as a stark contrast to the casual relationships found in the academic and business communities of Calgary. According to Jim Zimmer, Mount Royal associate vice-president, Teaching and Learning, "serial travelling" students such as Rojas — who work and study their way across the globe — not only find independence through mind-opening experiences and a little adversity, but also enhance their learning and development.
In collaboration with the International Education unit, Zimmer is leading the charge with Mount Royal's ambitious internationalization strategy, which aims to make more of these experiences available to students.
"Mount Royal's internationalization initiatives aim to foster cross-cultural learning and deepen students' appreciation of international issues and cultural diversity," he says.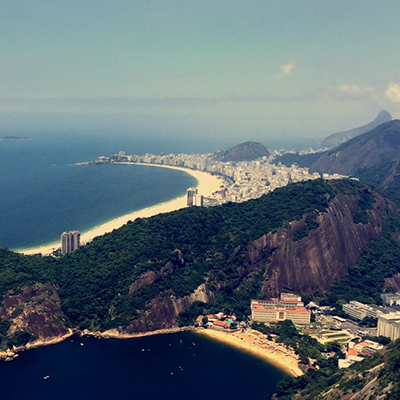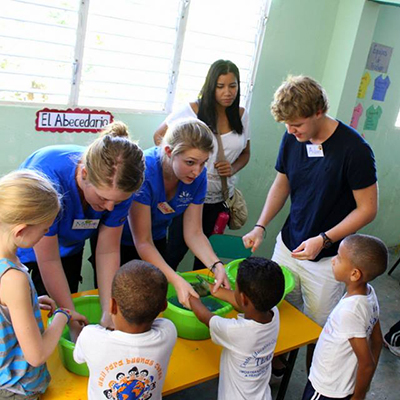 Quality of healthcare and infrastructure is a major area where students have noticed immediate differences between what they're used to at home, and what they see abroad. When Mount Royal Bachelor of Nursing student, Aidan Wonneck, travelled to the Dominican Republic in his second year of study for a field school, he was shocked at the living conditions professionals went home to. For instance, the disparity between where people worked in a tourist resort and where they lived was enormous.
"The illusion of the resort was shattered," Wonneck says. "The workers were clearly disadvantaged to their guests. Most without running water or electricity."
Through the lens of the nurse to be, Wonneck was impacted by the economic inequality.
"It was a slap in the face," he says.
"You can see the impact of a government that doesn't have the resources to provide its citizens with good health care and how it can really contribute to some drastic outcomes."
Although Wonneck's first field school experience left him feeling concerned about health quality in disadvantaged rural communities, his time spent working directly in the health clinics, hospitals and community schools led him to find true happiness.
"The best way to care for someone is to care for yourself. This trip provided me a sense of self-acceptance. Now that I have that, the world is simpler," says Wonneck.
Last year, Wonneck signed-up for another two-week field school in Hawaii. This time the focus was on working with Indigenous peoples on local health promotion. It's there that he really saw how his international experiences would impact his success as a nurse upon return to Canada.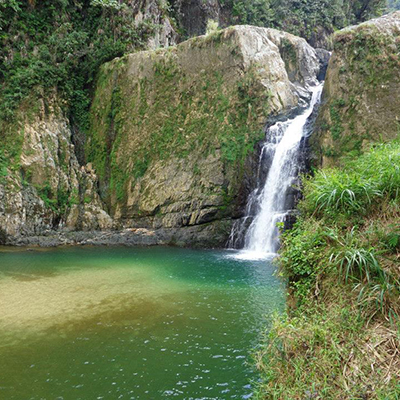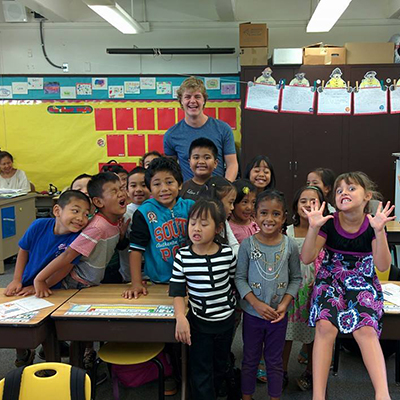 "Even in countries like the U.S. there is definite marginalization between Indigenous and non-indigenous populations. That's similar to what we see here in Canada," says Wonneck. "It's kind of funny that I had to travel to Hawaii to really understand that."
Wonneck's next experience would keep him (slightly) closer to home — Halifax, NS for two months to work as a nursing attendant in the summer of 2015.
"I had been on these field experiences and this was me seeing if I could live somewhere without knowing anyone," says Wonneck, who was surprised at the cultural differences even between Calgary and Halifax. "It was an interesting experience to see the differences within your own country."
"Even in countries like the U.S. there is definite marginalization between Indigenous and non-indigenous populations."
— Aidan Wonneck, Bachelor of Nursing student
For students such as Rojas and Wonneck, experience abroad has led to self-discovery, independence and a focus on their futures.
"I think the international exchange program or a study abroad trip should be mandatory in the undergraduate experience," says Rojas, now in the final year of his degree and currently in Brazil again to fulfil his goal of learning a third language, Portuguese.
Mount Royal has long been a leader in international education in Canada, with more than 80 active international partnerships in 27 countries around the world. Although it is unlikely that all students will be able to travel as part of their post-secondary program, Zimmer states that internationalization remains a high priority for the University in a time of global interconnectedness, interdependence and complexity.
"Mount Royal intends to further increase its international teaching, learning and research activity in the years to come and has set ambitious targets for both in-bound and outbound student exchange activity going forward" says Zimmer.
Read more Summit
Where in the world?!
Just over 25 years ago, Mount Royal's Office of International Education offered eight Mount Royal students the opportunity to partake in an international exchange program. The world has been the University's oyster ever since.
READ MORE