The Social Media Virus
Stop the spread!
How the Internet is killing civility.
Spring/Summer 2017 issue
A nationwide U.S. study carried out this year titled Civility in America found that 75 per cent of Americans consider the general tone and lack of politeness in the country to be at crisis levels. Social networking sites (43 per cent) and specifically Twitter (35 per cent) were pegged as arenas where incivility trumps civility. What's more, 45 per cent of respondents said they have defriended or blocked someone online because of rude or hateful comments or behaviour. There's a growing sense that these platforms are being slowly overtaken by effrontery and hostility, and that the layer of decorum that's enabled humans to get along for so long — because of a tacit agreement not to talk about politics, religion or tax brackets face-to-face — has been peeled away by the Internet, a forum that allows people to comment anonymously and without fear of repercussions or reprimands.
A manufactured normality
"On average, people are spending about 25 hours a week with their online activities, whether text messaging or Facebooking," says Malinda Desjarlais, PhD and a professor with the Department of Psychology at Mount Royal. Desjarlais studies the integration of social technologies within daily life and how they're used in friendships.
On campus, students use Facebook, Twitter, Instagram, Snapchat and YouTube to connect with each other and with the University. They tweet @mountroyal4u specific questions like, "How do I find the Y Wing?" and, "Where can I find out about my exams?" Karen Richards, Mount Royal's social networking strategist and an instructor with the Faculty of Continuing Education and Extension, answers.
Over the course of her 11 years at MRU, Richards has noticed several social trends, including an increase in video consumption and the shortening of videos for distribution on Instagram and Twitter. There's also been a "BuzzFeed-ification" of the news that's shared among students, with Top 10 lists edging out meatier reads. And impolite commentary online in general has been rising.
"Twitter has the most negativity of the platforms we're involved in. It's the Wild West," says Richards.
Unfortunately, the spread of animosity has long been a plague for Twitter. And though its rules technically prohibit inciting or engaging in the targeted abuse or harassment of other users, realistically they can't be enforced since tweets happen in real time. The platform can only block an account after the fact. Twitter is also where people can find their "tribe," people of a like mind and sentiment. As a result, hate speech that wouldn't normally have an audience easily finds followers.
"There's a much quicker spread of those destructive conversations," Richards explains. "It's a fine line. Because we're a university, we encourage healthy debate and free speech and respecting others' opinions, so it can be quite tricky."
Mount Royal has guidelines for identifying and reacting to threatening or hateful online behaviour that involves the institution, staff or a student. Negative comments are assessed to determine if they're racist, homophobic, misogynist, threatening or otherwise offensive, and then deleted if they cross that line. If the individual repeatedly tweets or comments in that vein, they are then blocked.
"We have had in the past someone like that. You delete their comments, let them know, block them, and then they create another fictitious account and they start over again," says Richards. "It can be exhausting."
Social media and self-worth
Keeping up with social media might even be contributing to student stress, according to experts. Students are among the most likely members of society to report a mental health issue. New data collected in the winter of 2016 from the annual National College Health Assessment (NCHA) survey showed that almost 50 per cent of students reported a mental health issue affecting their academic performance. In addition to providing several on-campus wellness services, such as counselling and online programs, Mount Royal, along with the University of British Columbia, Simon Fraser University, Memorial University, the University of Calgary and the University of Lethbridge, recently formalized its commitment to student well-being through the adoption of the Okanagan Charter: An International Charter for Health Promoting Universities and Colleges (fall, 2016), which calls for a campus-wide commitment to health and welfare in all policies and practices.
The high number of reported mental health problems among students could be because of a heightened self-awareness among this population, and come from a combination of factors, says Pat Kostouros, PhD, a registered psychologist and professor in the Department of Child Studies and Social Work at Mount Royal.
From clinical diagnoses, including depression and anxiety, to external influences such as the financial cost of post-secondary education, juggling multiple classes and jobs and the demands of friends and technology, social media may actually add to student stress, she says.
And due to the fact that social media is being used by businesses more and more often, involvement is mandatory for some students.
"I have to be on social media as part of my program. It's an expectation," says Arlene Ridgeway, a fourth-year public relations student.
"You have to be extremely thoughtful in the use of those tools," she says. "It's social communication, but can also impact your career. Potential employers will often check accounts, so they want to see that you're active and posting appropriately." While trying to be all things to all people, disparaging and rude or threatening behaviour inside a student's social network can cause stress to escalate even further.
"Let's say somebody puts up a nasty picture of you. that nasty picture not only makes it all over your social connections,
it doesn't go away."
– Pat Kostouros, PhD
"Let's say somebody puts up a nasty picture of you. That nasty picture not only makes it all over your social connections, it doesn't go away. People can bring it up again six months later or a year later and then you are traumatized again by that experience," Kostouros explains.
And though it's upsetting when a friend or acquaintance lashes out online, at least the source has a name and face. When it doesn't, it's downright frightening. Kostouros says not knowing who the person is, why they are targeting you and if you may even actually encounter them somewhere is unpredictable and therefore increases fear.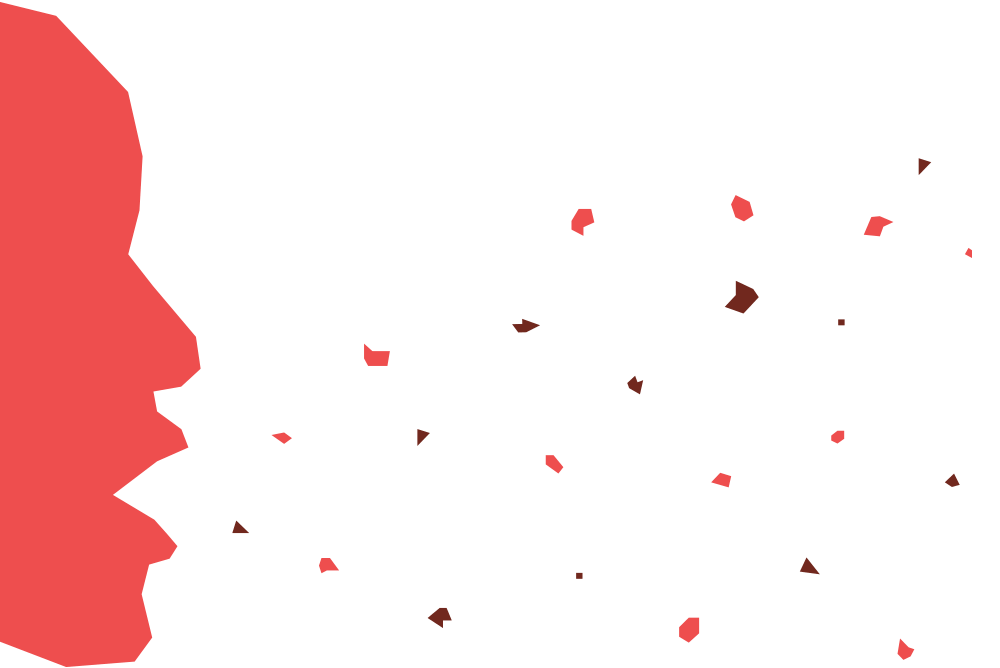 The insidious social media troll
Online incivility — whether anonymous or not — is a form of bullying and this type of bully has a name: a troll.
A troll is someone who deliberately posts provocative or offensive material online. It's the person who engages in name-calling, or enters a discussion with the intent of upsetting or disrupting the conversation. Or both. Sometimes they are anonymous, sometimes they are well-known, but those who fling insults or hate are not just acting in an anti-social way. Their behaviour is actually linked to what researchers call the "dark tetrad of personality traits."
A recent study looked at trolling and found evidence that the people behind it had four personality traits: narcissism, Machiavellianism, psychopathy and, especially, sadism. They exhibit — to varying degrees — self-centredness, a lack of empathy and remorse, and enjoyment derived from humiliating or demeaning the objects of their derision.
"Both trolls and sadists feel glee at the distress of others," wrote the researchers in a University of Manitoba article titled, "Trolls just want to have fun," published in the journal Personality and Individual Differences.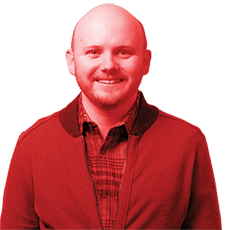 Mike Morrison
Calgary social media personality and writer of Mike's Bloggity Blog.
"Social media hasn't created this behaviour in people. I think this behaviour has always been in a certain percentage of the population and social media puts a spotlight on it and makes it easier for them to behave this way and get more attention across more platforms," says Richards.
"They just get something out of it that most of us don't understand. Some kind of fame. They like to cause trouble and they like negative attention."
Mike Morrison, better known in Calgary as the personality behind Mike's Bloggity Blog — a popular entertainment and travel website — has a large following on social media and a reputation as a social activist; someone who is not afraid to advocate online for causes he believes in, from bike lanes to gay rights.
Because he's so vocal, and willing to call out politicians, journalists or others for posting material he believes is false or misleading, he attracts a lot of attention.
Two recent examples: Morrison was called "Mike's Dickety Dick" on Twitter by the employee of a well-known politician (the person deleted the tweet and apologized), and Morrison had to block a different Twitter user after they started serially screen-grabbing his tweets to spread and fuel political fires.
Over the years, Morrison has developed a strategy for handling this kind of behaviour. When someone disagrees with him on the platform, or "goes low," he looks at their feed to decide whether to engage with them. He rarely acknowledges anonymous accounts.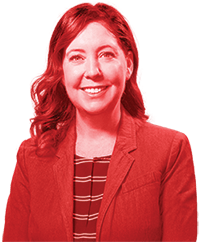 Karen Richards
Mount Royal University's social networking strategist
"If I see they're sharing Rebel (media) stories or really nasty stuff, or memes calling Rachel Notley terrible names, I'm not going to engage with them because they're not up for a discussion," says Morrison, who taught the Continuing Education course Basics of Blogging at MRU, and who instructs on online etiquette during his annual Social West, a digital marketing and social media conference.
The irony is that Morrison himself has been called a troll, but he says there's a difference between disagreeing with someone's opinion (debate), which he does regularly, and personally insulting or attacking someone (being uncivil), which he does not do. In fact, he doesn't think there's a place for such behaviour online.
"I don't think that moves the conversation forward at all," Morrison says. If anything, it only widens the gap between two sides of a debate — a gulf that can seem insurmountable, he says.
"If we all step away from Twitter and let one side — either side — take it over, it's still a powerful tool and now we've given them the licence to do whatever they want with it."
Morrison says that managing the meanness takes a psychological toll, but he refuses to leave the showground where the conversation — no matter how ugly — is taking place.
While Twitter battles the troll, Facebook is fighting a different affliction: the rise of fake news.
During the U.S. presidential campaign, stories with outrageous headlines from dubious news sources were shared widely on the social networking platform.
"FBI Agent Suspected in Hillary Email Leaks Found Dead in Apparent Murder-Suicide," blared one from the Denver Guardian, a hoax website. "Pope Francis Shocks World, Endorses Donald Trump for President, Releases Statement," declared another from Ending The Fed, an extreme, right-wing-biased conspiracy website.
The headlines were so far-fetched as to be laughable. Instead of being summarily dismissed, however, the provocativeness of stories like these can cause them to go viral, in many cases without having been read. Fifty-nine per cent of links on social media have never actually been clicked on, according to a recent study by computer scientists at Columbia University and the French National Institute.
"The fake news crisis emerged in the journalistic war over Donald Trump," says David Taras, PhD, communication studies professor and the Ralph Klein Chair in Media Studies at Mount Royal. "Somehow the Trump run for presidency and Facebook's arrival as the great newsroom — basically the largest newsroom in the world — brought everything to a head."
Of course, fake news has been around for decades. Everyone has read about celebrities birthing alien babies in the World Weekly News while waiting in the grocery store checkout line. What's new, says Taras, is the fake news factory — organizations dedicated to fabricating stories for clicks and shares that translate into dollars, and the ability of those stories to be rapidly disseminated to an audience of millions.
For a while, journalists from legitimate media outlets spent time disproving or calling out what was obviously made up. The Washington Post even ran a regular column called, "What was fake on the Internet this week," that discredited bogus stories. The newspaper discontinued the column in late 2015 (over a year ago — long before fake news really hit its stride) because it found that readers refused to undo their thoughts on a fake story even after it had been proven untrue with hard evidence.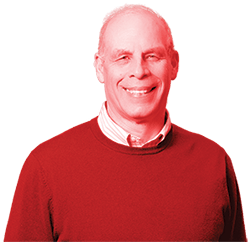 David Taras, PhD
Communications Studies Professor and the Ralph Klein Chair in Media Studies
In fact, a recent survey conducted for BuzzFeed by Ipsos Public Affairs found that fake news fools Americans 75 per cent of the time.
What's disturbing isn't that these hoaxes exist, but that so many people fall for them. Experts suggest that the intersection of cognitive bias and institutional distrust partially explains the phenomenon. People want to read stories that confirm their own beliefs, and they no longer trust traditional sources, so they're susceptible to falsities that line up with their views (for example, people who supported Trump were likely to believe that he'd been endorsed by the Pope).
Contributing to the issue unwittingly are real journalists, who, in their rush to break a story in this "24-minute" (as Taras refers to it) news cycle, sometimes publish articles without confirming facts or talking directly with sources. When readers find out the website, newspaper or cable channel got the story wrong, confidence is lost.
Part of the problem, too, says Taras, is a disconnected or uneducated public. People who aren't attentive to politics or who haven't been taught to be critical and check that a story is coming from a respected source are vulnerable.
Of course, it's a lot easier to point fingers at the problem than come up with solutions. There's been a huge backlash against Facebook for allowing fabricated stories to spread so freely (similar to the backlash against Twitter for not cracking down on hate language on its platform). As a result, Facebook hired Campbell Brown, a former TV journalist, to lead its news partnership team that liaises with news organizations to access reliable content for its "trending topics" and "instant articles," a move that Taras commends.
"It's the responsibility of platforms — like Google, like Facebook, like Twitter, Instagram, Reddit — to make sure there is some policing (of content)," he says.
At the same time, he says journalists also have a responsibility to be more diligent with the stories that they write, and ensure there are multiple sources and as much fact-checking as possible.
And we the people need to be more careful about the stories we read, redact and share.
"I think there's an argument about people being more cynical and being more careful. A little bit of suspicion and worry goes a long way," Taras says, adding that critical thinking, like civility, is taught, which perhaps means that we need to revisit curriculum and talk about how this new wave of media is changing the way we do business, think and communicate.
"Would the Pope really endorse Donald Trump? Like, who believes that?" Taras asks rhetorically. "But if people are that gullible, maybe there are issues we have to address within the system."
In the short term, there are no easy answers and, unfortunately, no new Trojan to kill the viruses of incivility and alternative facts currently attacking social media. But Taras is hopeful awareness and reason will triumph.
"Our better angels will prevail."
Read more Summit
A social connection
Has social media stopped students from connecting on a higher-level, or helped facilitate more meaningful relationships?
READ MORE