To serve and protect ... and just about everything else
A tumultuous 2020 puts focus on the future of law enforcement
On Jan. 1, 2021, Calgarians woke to the shocking news that Calgary Police Sgt. Andrew Harnett had been struck and dragged by a vehicle during a traffic stop in Calgary's northeast on New Year's Eve. He died soon after of his injuries. What followed was an outpouring of support for his family and police colleagues, showing that for many Calgarians, respect for the men and women who serve and protect, never knowing what a seemingly routine shift or traffic stop will bring, runs deep. That relationship, however, is complicated.
A summer of protest raged across North America and around the world after the May 25, 2020 death of George Floyd in Minneapolis, galvanizing attention on police brutality and the role of law enforcement in a fair and just society.
In Alberta, calls to defund the police grew out of the Black Lives Matter protests, but came to encompass much more, including the way police respond to a variety of calls involving racialized citizens and people in crisis. Calgary City Council debated the notion of defunding police and shifting those resources into social programs, while Calgary's police chief Mark Neufeld agreed with the need to review and reimagine the role of police.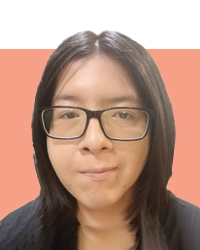 "Someone should be checking in on vulnerable Calgarians, but not the police. Many Indigenous people and other racialized folks have trauma when it comes to police. "
— MRU students' association president Spirit River Striped Wolf
One of the voices heard on these issues was the Students' Association of Mount Royal University's president Spirit River Striped Wolf, who spoke with a number of media outlets about an "awkward, horrible, embarrassing" encounter with police in a restaurant when staff, for no apparent reason, suspected he was doing drugs in a washroom.
Asked to expand on his views, Striped Wolf, who is from the Piikani Nation, said that his personal opinion is that shifting funding from police to other areas should be a priority.
"Someone should be checking in on vulnerable Calgarians, but not the police. Many Indigenous people and other racialized folks have trauma when it comes to police," he says.
Recommendations for Canadian police agencies are outlined in the Truth and Reconciliation Commission report of 2015, as well as the National Inquiry into Missing and Murdered Indigenous Women and Girls, both of which demonstrates that Indigenous people are over-policed and underserved.
"Police are meant to hold people accountable to the law, and yet they continue to be non-accountable. You need accountability in order to trust a person, or an institution, and the police's track record is just not there for many," Striped Wolf says.
In an attempt to address one aspect of this crisis in confidence, in the fall of 2020 the Government of Alberta announced it was banning the practice of "carding" and establishing clear rules for common interactions between police and the public. These changes prohibit police in Alberta from randomly and arbitrarily stopping members of the public and asking for personal information. In February, the Calgary Police Service (CPS) announced the establishment of a 15-member anti-racism action committee, upon which three MRU alumni sit.
In the end, Calgary City Council did not reduce the police budget. Instead, a new community safety investment framework will go ahead in an effort to close gaps in crisis response and will be funded through reserves.
What is the future of policing?
Mount Royal University's justice studies faculty members and others in the campus community have considered the current situation and how it could be improved.
"The defund policing movement in the U.S. is largely associated with concerns about excessive use of police force against persons of colour. Indeed, that was the initial focus of the defund police movement here in Canada, and in Calgary," says Doug King, justice studies professor at MRU.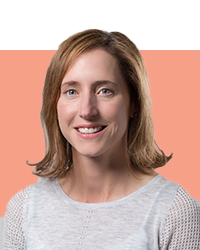 " ... I believe it should be the systemic barriers in hiring practices, training, policies and procedures, and leadership that are examined. "
— Alumna and former police officer Jen Magnus
"The shift in focus to the reallocation of police funds in Calgary to non-police responses for mental health and substance use disorders is largely how Calgary City Council, the Calgary Police Service and the Calgary Police Commission have reframed the discussion. In doing so, the concerns about police excessive force have been largely lost and this is unfortunate."
That said, police responses to mental health crises is an area that could be improved, King says, in part by strengthening existing partnerships.
"It is surprising to me that Calgary Police Service has not been more vocal about the existing partnerships it has with AHS that focus on a team response to situations involving individuals experiencing mental health, substance use disorder or psycho-social crisis."
The Police and Crisis Team's (PACT) partnership between CPS and AHS that King is referring to is similar to models in other major cities and evolved from a CPS initiative from more than 25 years ago called the Crisis Intervention Unit.
King recommends expanding PACT, pointing to other models in the U.S. that employ response teams made up of social and health-care workers. PACT teams are similar to those of Calgary's Downtown Outreach Addiction Program (DOAP) operated through Alpha House. DOAP teams offer assistance to high-risk individuals, connecting them with shelters, detoxification centres, addiction treatment services, health care, crisis counselling, advocacy and basic needs.
Stefan Makwana, a 2007 alumnus of the Bachelor of Nursing program, has worked in addictions and mental health with PACT for the past decade.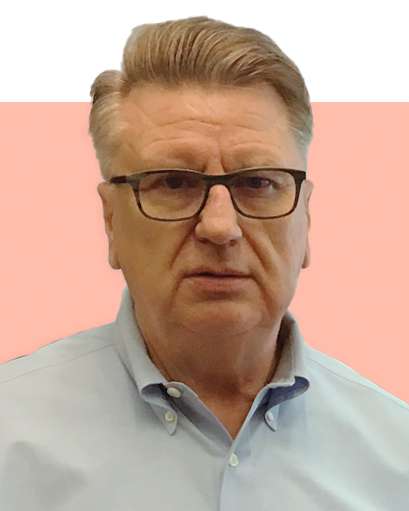 "You often hear that policing is a profession. However, there is no profession I am aware of that has no post-secondary education foundation and just six months of training. "
— Professor Doug King
In partnership with a CPS member, Makwana is a case manager, advocating for clients experiencing severe mental health and addiction issues and helping them obtain necessities such as food, clothing and shelter, as well as medical and psychiatric care. One day he may be involved in crisis intervention, the next he may be accompanying a client to a medical appointment or housing interview. Making the rounds to emergency shelters, hospitals, urgent care centres, police stations and community agencies is all in a day's work.
"Both AHS and community programs have great difficulty working with these clients, and in many cases they are refused services by shelters, housing agencies and both public and private/non-profit health-care programs and services," Makwana says.
"In many cases, these individuals have completely fallen through the cracks and are receiving no services at all."
PACT's integration in the justice system and health-care system makes it unique, Makwana says. Clients can be assisted by PACT during front-line crisis responses, entries into the emergency department and through the in-patient admission process. They are discharged back into the community with supports and get help to deal with any legal matters, including at court or while in custody.
"PACT fills a gap in service in which clients with acute mental health concerns would not otherwise be able to access services through traditional mental health programs due to acuity level and safety risk. By working in a close partnership, police and mental health experts can share resources and advocate for clients as they navigate through the justice and health-care systems."
Do police receive enough training?
Is the education required by police departments before being hired enough to ensure only the best and most suitable candidates obtain a badge?
King says it is important to differentiate between police training and police education. Currently, police recruits receive about six months of training in areas ranging from high-speed pursuit driving and police-related information systems to policies and procedures. Interspersed in the training are some basic education components related to criminal law and procedure and police-related bylaws.
"I have long been an advocate that all police agencies in Canada need to establish a minimum post-secondary education requirement of at least two years in order to apply," King says. "The focus should be on basic information about the operation of the criminal justice system, criminal law, professional ethics, diversity, the Canadian Charter of Rights and Freedoms and conflict resolution.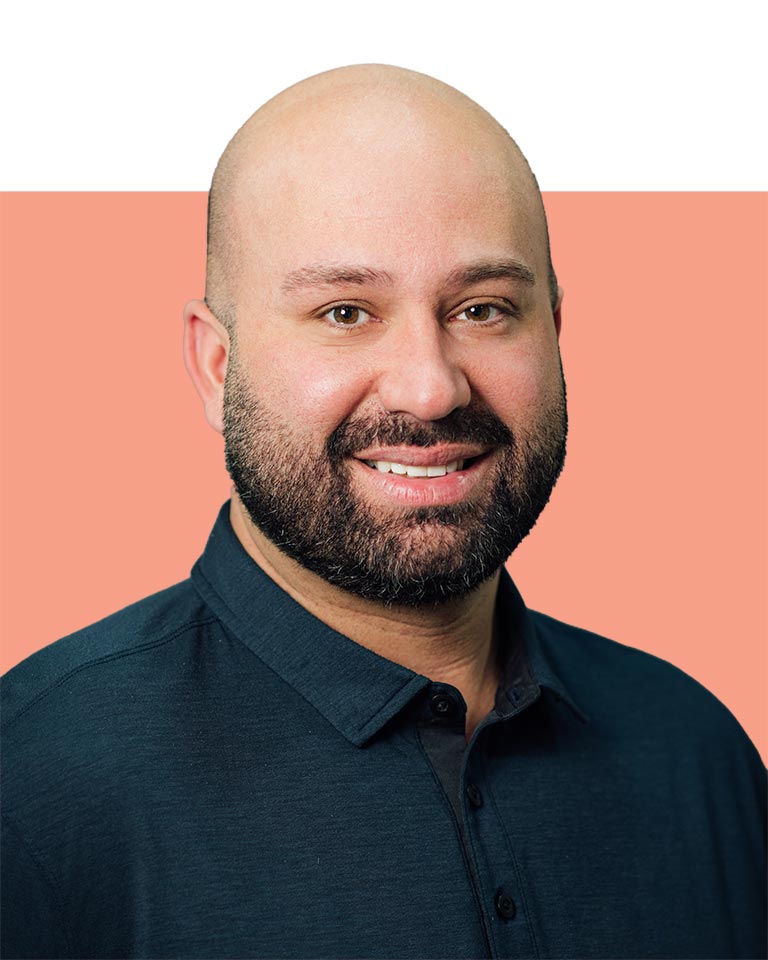 "By working in a close partnership, police and mental health experts can share resources and advocate for clients as they navigate through the justice and health-care systems. "
— Nursing alumnus and member of the Police and Crisis Team Stefan Makwana
"You often hear that policing is a profession. However, there is no profession I am aware of that has no post-secondary education foundation and just six months of training."
Dr. Kelly Sundberg, PhD, an associate professor in justice studies at MRU, is a member of a group that includes Graham Abela, chief of the Taber Police Service. Abela is advocating for a college similar to the College of Physicians and Surgeons that would define the role of a police officer and what they do.
"It would increase confidence in the police and open up a discussion on what should be the credentials needed to become a police officer," Sundberg says, adding that a College of Policing exists in the U.K. and is in development in parts of Australia. In March, Sundberg and colleagues Dr. Tanya Trussler, PhD, Dr. Christina Witt, PhD, and Dr. Julie Booke, PhD, were awarded a $100,000 grant from the B.C. government to assess the feasibility of establishing a professional college of policing in the province.
"What should the education be? How should we be testing people? All of this would be done through the college taking an evidence-based approach. That doesn't exist right now and there's inconsistency. The college would provide a standard of practice, it would solidify a standard of care. It would provide an ethical form of conduct and it should open up the practice of policing to more diverse individuals."
King maintains provincial legislation regulating police remains inadequate, adding that oversight needs to be revised through changes to Alberta's Police Act, which is currently undergoing a review, and the Police Service Regulation. King says he feels the Alberta Serious Incident Response Team should be expanded to speed up investigations and civilian oversight through municipal police commissions re-imagined to allow more public involvement.
Are police getting the support they need?
How and who police hire for the job, and how that workplace treats its own rank and file, is crucial to improving policing, according to Jen Magnus, a human resources consultant, former police officer, alumna of the Bachelor of Applied Justice Studies program and past member of the MRU Board of Governors.
"I have noted a lot of discussion by police organizational leaders about examining systemic racism and making this a priority for the future of policing. However, I believe it should be the systemic barriers in hiring practices, training, policies and procedures, and leadership that are examined," she says.
Over a 14-year career as a police officer working in recruiting and human resources, Magnus says she faced systems that were dated and dysfunctional.
"Several of these systems were detrimental to many groups, such as female police officers, parents of children, or officers who cared for their sick or elderly parents. It felt as though police leaders and administrators believed officers should prove themselves dedicated to policing rather than working together to come to a solution that benefits all parties."
Magnus says police departments need more focus on family and work-life balance.
"Several police officers are married to fellow officers or shift workers from other professions and it is nearly impossible to both be shift workers and raise children," she says, pointing out that flexibility in scheduling has been available in health care for decades.
Leadership, whether in senior positions or in a front-line officer, is vital to effective policing and building trust with the community, Magnus says.
"These leaders, both formal and informal, must stand up to discrimination, unethical behaviour, sexual harassment and bullying, while supporting each other through the difficulty of the everyday aspects of policing to ensure everyone makes it through to retirement safe and healthy.
"I had several friends and officers I worked with commit suicide due to the trauma they experienced on the job and the difficulties they faced in their personal lives. Having supportive leaders who stand up for what is right and ethical is necessary, not only in today's policing era, but also in the future."
Believing the practice of trauma-informed interviewing employed by sex crimes and child-abuse units is vital in all areas, Magnus says, "Training in this area will help officers recognize their biases when it comes to investigations and ask appropriate questions that acknowledge traumatic experiences."
Does Alberta need its own officers in blue?
Another enormous change for policing in Alberta is also under consideration: the establishment of a provincial police force and a move away from the RCMP in order to make policing, especially in rural areas, more responsive and effective.
"(A college of policing) would provide a standard of practice, it would solidify a standard of care. "
— Associate Professor Kelly Sundberg, PhD
"The interest in an Alberta provincial police agency goes back many decades," King says. "One of the ongoing concerns is that the RCMP is slow to respond to calls for a greater police presence in rural Alberta. This concern has accelerated in recent years because of the rise of rural crime rates. This rise has been especially prevalent in rural municipalities adjacent to the larger municipalities in Alberta, as some associated with the growing illicit drug trade prey on rural communities in terms of property offences because of the reduced police presence."
However, King emphasized there are significant costs associated with a move to an Alberta Police Service. Right now, Albertans pay about $250 million under the province's contract with the RCMP, two-thirds of the total cost. Taking over from the RCMP would mean an increase of about $125 million for taxpayers. There would be additional costs related to recruiting and training the Alberta police officers, and new capital costs associated with acquiring buildings, vehicles and other policing necessities.
"All of this would be occurring when the provincial government is experiencing serious budget challenges that are resulting in many portfolios having to reduce their expenditures significantly," King says.
It looks as though policing will change, but there's no doubt it plays an essential part in society. Breaking down systems already in place is a difficult task, but one that can be done with buy-in from leadership and all arms of the law.
Read more Summit
Coming together at the end
A palliative care program for people who are experiencing homelessness is helping them die with dignity.
READ MORE