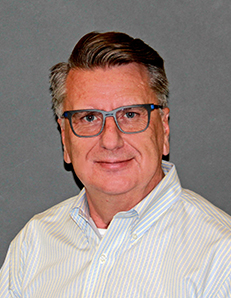 Degrees: BA, MA
Role: Full Professor
Office: EA3011
Phone: 403.440.6381
Email: dking@mtroyal.ca
Doug King is a Full Professor in Justice Studies at Mount Royal University. His areas of academic interest include law enforcement operations and issues, Canadian criminal law and the Canadian Charter of Rights and Freedoms. Over his 20+ career at Mount Royal University, Doug has received university recognition for his teaching expertise as the recipient of two Distinguished Faculty Awards as well as a teaching excellence award in the Faculty of Continuing Education.
Doug's service contribution to Mount Royal University has included holding the position of academic chair of Justice Studies for eight years during which time he oversaw the development and launch of the Bachelor of Arts - Criminal Justice degree. As well, Doug collaborated with MRU's Faculty of Continuing Education to develop and launch the Police Studies Certificate, the only all online one-year certificate in policing in Alberta.
Before coming to Mount Royal University, Doug held a faculty position at the University of the Fraser Valley for 5 years. Prior to that, he was a research and planning analyst for the Calgary Police Service. In that position he completed over 75 research projects related to police policies, operations and management. Doug is frequently contacted as a media expert for local, regional and national stories related to criminal justice in Canada.