Blog Post: Former Fellowship Participant Encourages MRU Students to Apply August 1st
By Cordelia Snowdon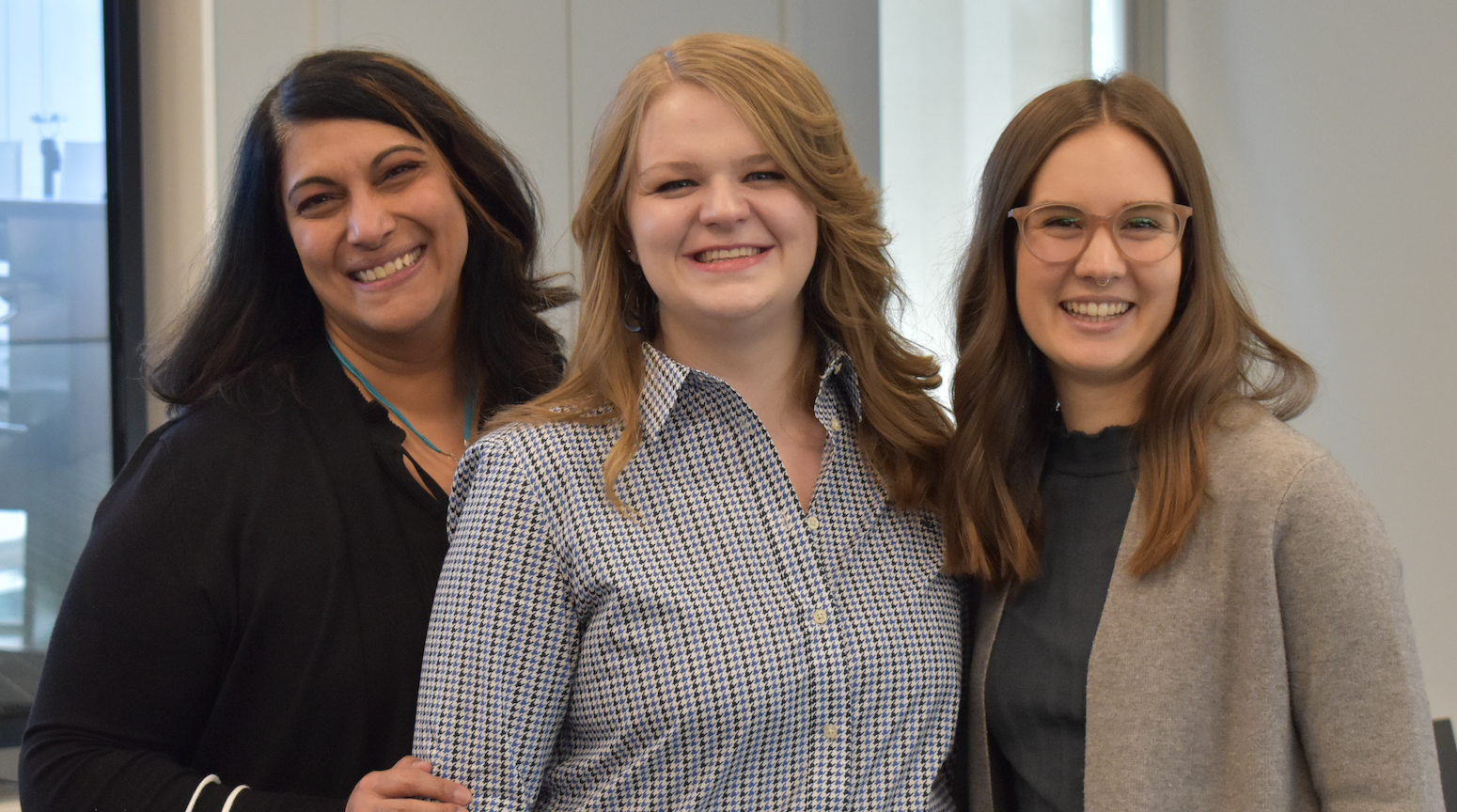 When I first heard about the Catalyst Fellowship back in April 2019, I knew the program was exactly what I wanted to do for my final year at Mount Royal University (MRU). Now that the program is in its second year (under its new name: Catamount Fellowship!), I have the privilege to talk about why you, or a student you know, might want to apply. 
There are few opportunities for students to engage in research at MRU. Finding something that aligns with your interests, is part of a current and evolving issue, and gives you, as a student, the chance to shape the research is especially rare. 
That is why the Catamount Fellowship is unique. It is designed to empower students to learn about a systems issue directly from their community partner, to shape the project based on their own skills and interests, and to work with a faculty mentor who will provide support and guidance. You will also have the other Catamount Fellows, the Program Leads, Indigenous Elders, Faculty, and Librarians as some of the people who will be there to support your journey. 
As a Fellow, I appreciated knowing that the issue I was working on was happening in real time and that my work was needed. That it meant something. The project, and what I learned about governance, my community, and myself, was life-changing, and it turned into so much more than what I had initially imagined. I was able to apply to both an international and a campus conference, receive ethics approval to run a focus group (though we later changed the research project to take out the focus group), and develop a facilitation guide for an event that would give participants the chance to question their assumptions about the right way of making decisions. 
Looking back, the most important learning for me was not the results of my research paper or facilitating the community conversation, though those were significant, it was realizing that I am capable of more than I imagined. I found I could engage with my issue in ways I never had before and that my perspective as a student looking at this issue meant something. I was challenged, and there were times when I thought I would not be able to finish, but overcoming those challenges has helped me feel confident in the path I have chosen for myself. 
As a Catamount Fellow, you will probably feel nervous, uncertain, unqualified, or like an imposter - I certainly did. These feelings are completely normal when taking on something new and you will have the other fellows and the research team to support you. My team believed in me and reassured me when things went wrong, and things will definitely go wrong. They also supported me when I needed to take a step back and change our approach or had a wild new idea about how we could present the research in a creative format. 
While there is a lot of uncertainty due to the pandemic and working online, my closing advice would be to not let that stop you from applying. The Catamount Fellowship is a once in a lifetime experience for anyone who participates.