The Catamount Fellowship is a cohort-based learning experience for Mount Royal University students committed to building a more just and sustainable future for all. The program runs from late September through the end of April and meets weekly. 
The fellowship is one part community-partnered research and one part transformational learning. Diving into social innovation frameworks, experiential learning and deep listening with community, students explore the root causes of community-identified ecological, social, economic, and cultural issues. 
Students collaborate across sectors and boundaries to engage multiple stakeholders, accelerate their personal and professional development, and deepen their ability to make meaningful change in their communities.
Welcome to the 2021/2022 Catamount Fellows. These are senior level undergraduate students studying across academic disciplines.
Amirah Azmi, Health Sciences  
Benin Al-Manaihil, Sociology
Chichi Odinma, Nursing
Emma Berger, Psychology
Kaitlyn Squires, Biology & Geography
Kaylie LaPierre, Psychology
Leanne Lucas, Psychology
Michael Kozhukhar, Criminal Justice
Roshni McCartney, General Management
 Fellows become part of a dedicated cohort engaged in peer-to-peer experiential learning while broadening their skills and personal competencies needed to understand and navigate complex 21st-century challenges, recognizing that no single individual changes the world alone. Fellows build relationships with mentors, entrepreneurs and innovators within the broader changemaking community in and around Calgary through community-engaged research. 
Join the Institute for Community Prosperity in welcoming our extraordinary cohort of community partners for the 2021/2022 Catamount fellowship.
 We are also grateful to the faculty mentors who will be supporting students with their research in a mentorship capacity. This includes:
Adam Cave, International Business and Supply Chain Management
Andrea Kennedy, Nursing
AnneMarie Dorland, Marketing and Social Innovation
Harpreet Aulakh, Criminal Justice
Ines Sametband, Psychology
Janet Miller, Student Counselling
Jocelyn Rempel, Nursing
Kathy Rettie, General Education
Kim Williams, Women & Gender Studies
Kris Hans, General Management
Rob Platts, Interior Design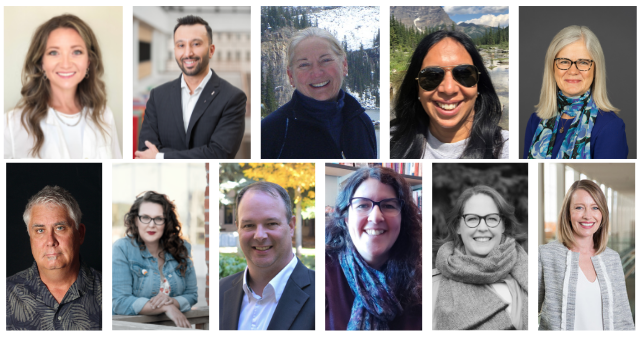 Fellows commit between 5-10 hours per week, in addition to their academic schedule, to conduct research, connect with community partners and faculty mentors and engage with the Catamount cohort. Fellows receive a $2,000 cash stipend upon completion of the program and residency in MRU's Trico Changemakers Studio for the duration of the program.

Applications for the 2021/2022 year are now closed. Applications for the 2022/2023 cohort will open in the spring of 2022.

Did you know?! Catamount is a synonym for a cougar. Not only does 'cat' derive from catalyst but 'mount' references to both our name and evokes the challenge of climbing a summit. We chose Catamount because like all large cats, they are an example of a keystone species and their range extends through virtually all of southern Alberta. After watching so many unique lives flourish in the first cohort of this program, it only made sense to reimagine a name that suggests the unique and large journey the fellowship took them on. 

The Catamount Fellowship is made possible with the generous support of the Suncor Energy Foundation