Over time, old injuries can lead to general aches or pains that just hang around. Getting to the root of that old injury sometimes requires something to restimulate the body to recovery. Acupuncture is that something.  
Using very thin needles and inserting them into strategic points of the body helps stimulate your body's natural healing process. Acupuncture can help with numerous conditions, but its main use is to reduce pain and inflammation and leads to improved function of the affected areas by restoring biochemical balance in the body. 
Common injuries or conditions that can benefit from acupuncture treatment:
Stress and anxiety
Aches and pains (neck, back, knee, shoulders, etc)
Arthritis
Tendonitis  
Headaches
Respiratory tract issues
Gastrointestinal issues
Eye disorders
Meet our practitioner
---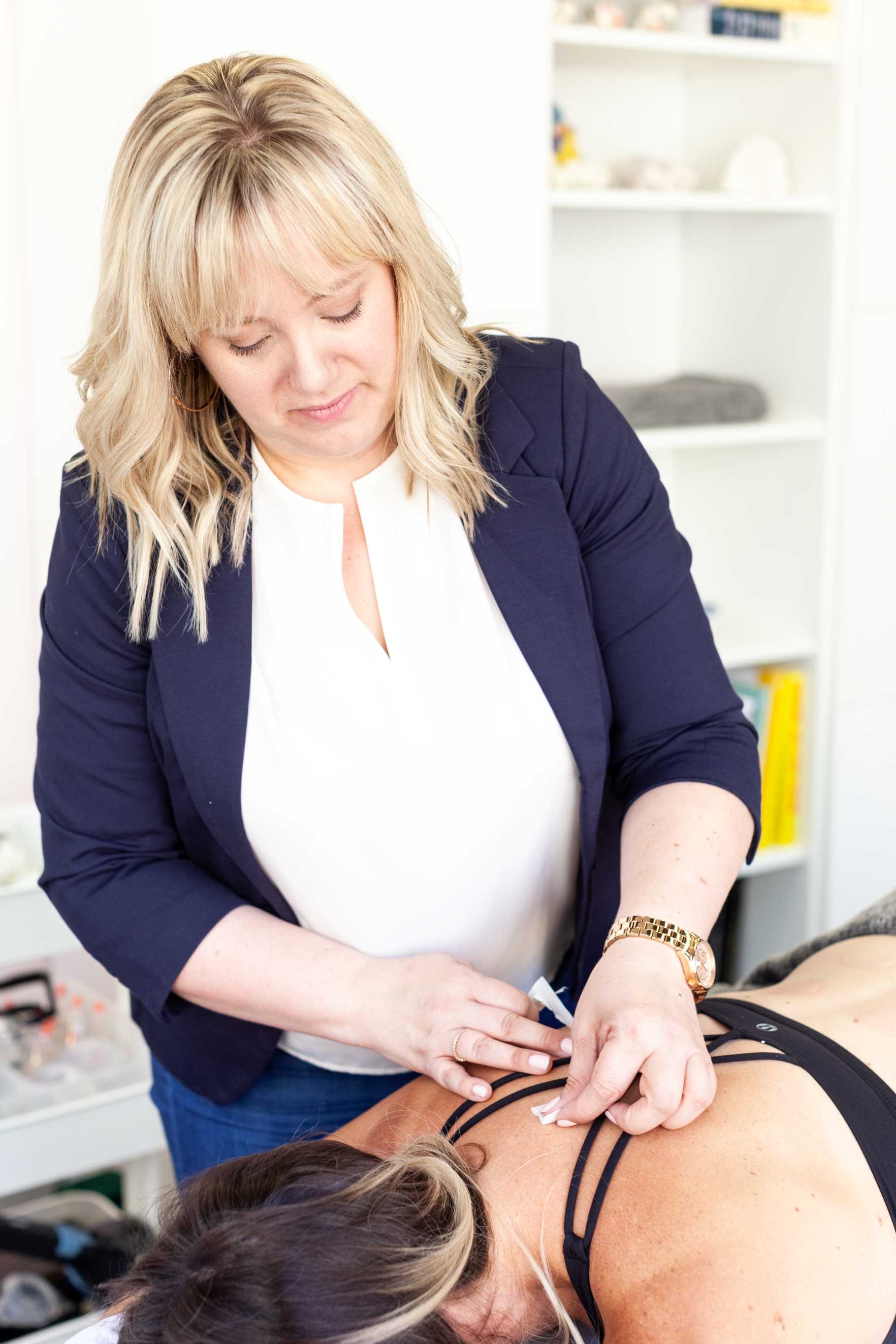 Dr. Sarah Twelvetree
Doctor of Traditional Chinese Medicine, Acupuncturist, Athletic Therapist
Sarah is Alberta's first and only Certified Athletic Therapist and Doctor of Traditional Chinese Medicine. She has over 10,000 hours of patient care and brings a unique perspective, utilizing both Western and Eastern approaches when treating her patients.

Sarah uses Acupuncture and Traditional Chinese Medicine techniques to assist the body in balancing itself. She has an affinity for pain management and mental/emotional health.
Sarah also is a 15 year instructor with Canadian Red Cross and teaches at Mount Royal University in the Athletic Therapy program. Acupuncture treatment is effective for a wide range of issues including:
Stress and tension
Depression
Anxiety
Insomnia
Digestive disorders
Fertility
Headaches and migraines
Stroke
PTSD
General pain and injuries
Credentials: DCTM, R.Ac, CAT(C)
Address
4825 Mount Royal Gate SW
Calgary, AB T3E 6K6
U216, Wellness Services
Hours of operation
Monday - Friday: 8 a.m. - 8 p.m.
Saturday: 9 a.m. - 2 p.m.
Sunday: Closed
Subscribe to our newsletter