Physiotherapists are physical movement detectives. It's their job to get to the root cause of an issue. Head, shoulders, knees and toes - all of these bones, muscles, ligaments, and tendons are connected and impact the movement of each other. So while you may be having knee pain, it may actually be due to limited movement with your ankles.
Physiotherapy is focused on evaluating and diagnosing the root cause of the problem and then restoring and maintaining physical function and movement. It's used as both a treatment and preventative technique. If you've got general aches and pains, or a known injury, physiotherapy is the perfect place to start in identifying the issue and working on getting it back to full health!
Our clinic and team's holistic approach to health may lead to suggested exercises that also help improve the following as a part of physiotherapy treatment:
Strengthened muscles and endurance
Improved cardiopulmonary fitness levels
Restored mobility to those with neurological disorders such as stroke, spinal cord injuries, or Parkinson's disease
Common injuries or conditions that can benefit from physiotherapy treatment:
General aches and pains (back, neck, ankle, knee, hip, etc.)
Limited movement and function
Sport injuries
Balance and coordination
Pre- and post-natal care
Plantar fasciitis
Tendonitis
Arthritis
Specialty equipment and services
We also offer select specialized physiotherapy treatments at MRU Injury & Prevention Clinic to better treat the problem and get function back.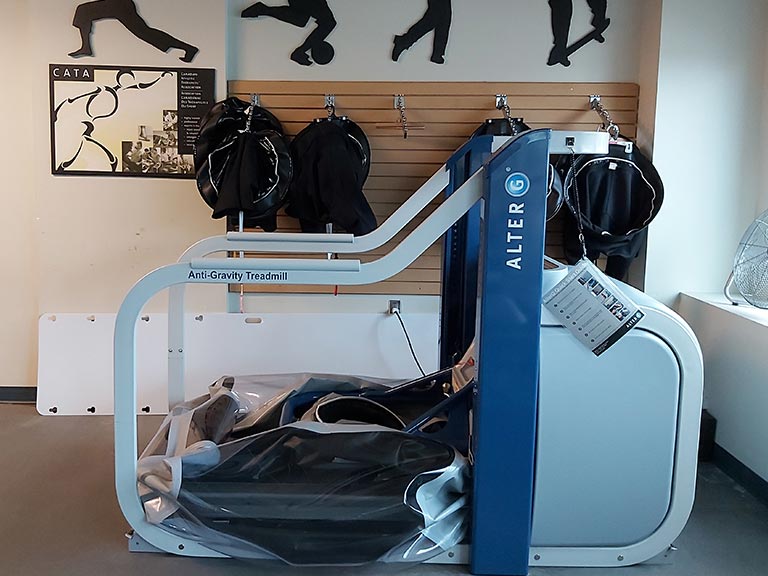 AlterG Antigravity Treadmill
We are proud to have an in-house AlterG Antigravity Treadmill that can be incorporated into physiotherapy treatment. The AlterG Anti-Gravity Treadmill is a revolutionary medical rehabilitation treadmill which enables increased movement with less or no pain. It gently lifts you via a pair of built-in shorts, allowing you to walk or run with less weight on the lower body.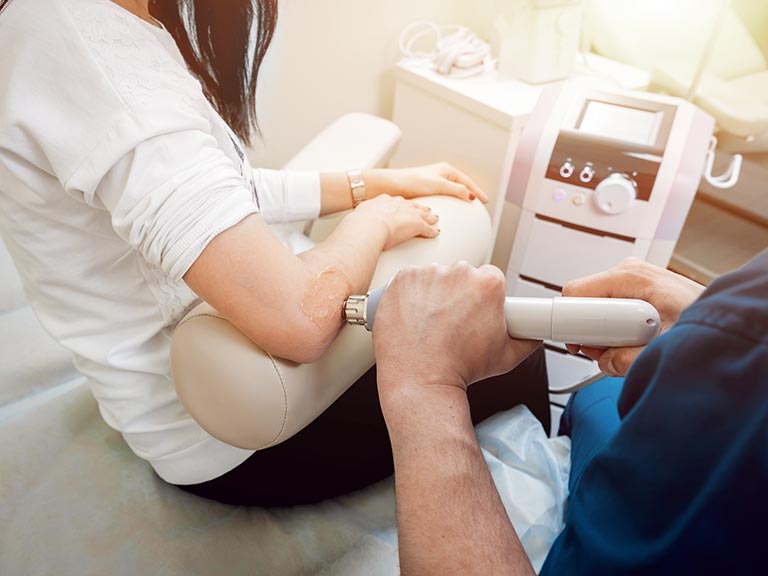 Extracorporeal Shock Wave Therapy (ESWT)
Shock Wave Therapy gently stimulates a healing response within chronically injured tissue, putting an end to pain. It does this through a rapid series of high-energy pressure waves delivered to the injured area.
Physiotherapy fees
AlterG Antigravity Treadmill fees
Meet our practitioners
---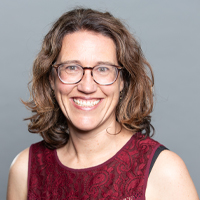 Barb Taxbock
Physiotherapist
Barb has been practicing physiotherapy in Calgary since receiving her Bachelor of Science in Physical Therapy in 2003. She enjoys working with a variety of populations from elite athletes to weekend warriors to desk jockeys. Barb looks for the root cause of a problem by using her biomechanics knowledge to analyze movement and muscle recruitment patterns. She enjoys working with the brain's role in creating compensation patterns and how to change these patterns in order to optimize function. She uses a combination of hands on manual therapy, IMS, acupuncture and specific exercise prescription. She also works as a pelvic health physiotherapist and uses this knowledge in treating all orthopaedic injuries.
Credentials
Bachelor of Science in Physical Therapy: University of Alberta (2003)
Bachelor of Kinesiology in Biomechanics (Hon): University of Calgary (2002)
Certified by the Acupuncture Foundation of Canada Institute — CAFCI (2003)
Intramuscular Stimulation — IMS (2005)
Member of Spinal Manipulation Roster Of Physiotherapy Alberta (2008)
Pelvic Health Physiotherapist (2016)
---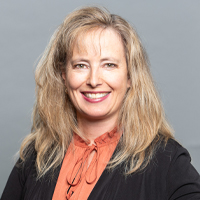 Heather Haywood-Jirka
Physiotherapist
Heather started working at Mount Royal University in 2011. She has over 20 years of Physical Therapy experience. Her diverse specialties include treatment of:
Sports injuries
Whiplash
Chronic pain
Frozen shoulder
Headaches
Spine disorders
Gait and balance disturbances
Vestibular dysfunction
She is a member of the Spinal Manipulation Roster of Physiotherapy Alberta. In addition to her work at MRU, Heather also has a mobile Physical Therapy practice to treat seniors in the community. Her approach to Physical Therapy is very hands-on and individualized, with an emphasis on manual therapy, patient education and exercise instruction.
Credentials
Bachelor of Science in Physical Therapy (Honours): Queen's University, Kingston
Member of Spinal Manipulation Roster Of Physiotherapy Alberta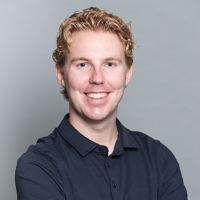 Greg Douglas
Physiotherapist
Greg received his Master's degree in Physiotherapy from UBC, after completing his Bachelor's degree in Human Kinetics at the UBC Okanagan campus. Additionally, he has completed his
Advanced Integrated Musculoskeletal level one certificate, furthering his ability to diagnose and treat musculoskeletal injuries.

Greg practices using an evidence informed approach that
combines exercise prescription, manual therapy, modalities, and education to empower patients, allowing them to reach their rehabilitation goals. He is motivated to help his patients feel better so they can return to work, school and most importantly, the activities they love.

Greg's own experience with the healthcare system has taught him the importance of advocating for his patients, ensuring they are always progressing in their journey towards optimal health.
Credentials
MPT, BHK
Address
4825 Mount Royal Gate SW
Calgary, AB T3E 6K6
U216, Wellness Services
Hours of operation
Monday - Friday: 8 a.m. - 8 p.m.
Saturday: 9 a.m. - 2 p.m.
Sunday: Closed
Subscribe to our newsletter