Address
4825 Mount Royal Gate SW
Calgary, AB T3E 6K6
U216, Wellness Services
Hours of operation
Monday - Friday from 8 a.m. – 4:30 p.m.
Parking and directions
MRU Injury & Prevention Clinic is located on the second level of MRU, across from the Recreation stairs, in U216.
Once you've parked, proceed to the Recreation Entrance doors. Walk 100m and then turn left at the top of the Recreation stairs. The clinic is approximately 50m ahead on the left hand side.
Parking
Parking is complimentary for all public patients in Visitor Lot #2. This lot is best accessed via Richardson Way SW.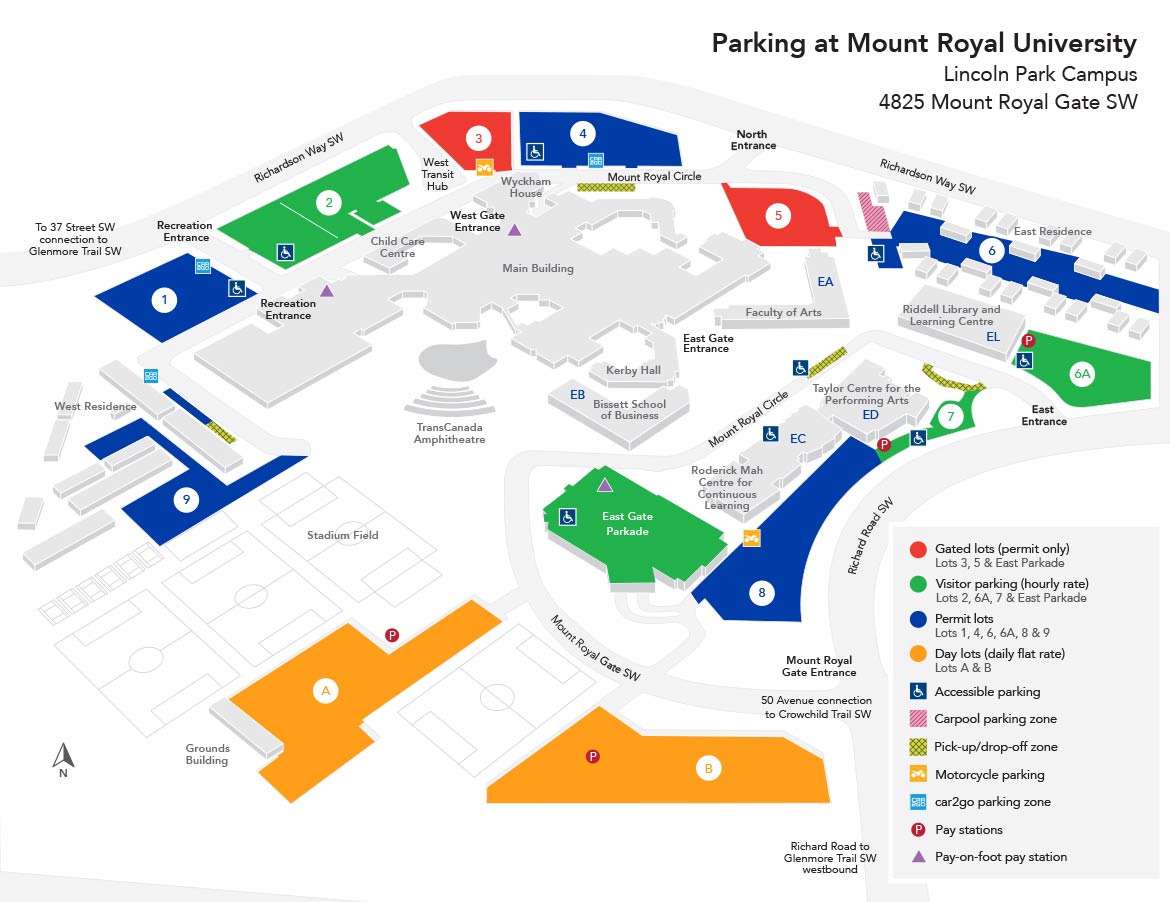 Once you've parked in Visitor Lot #2, please follow the steps below for complimentary parking:
Retrieve a parking card at the parking pay stations inside the Recreation Entrance doors
Exchange this parking card at the end of your appointment for an EXIT parking pass
Upon leaving Visitor Lot #2, enter the EXIT parking pass into the ticket machine located at the EXIT arm of the lot
If you're lost or stuck, give us a call and we can guide you!