Sports Medicine Physicians are the experts in all things related to sports injuries. Whether it's an acute injury, a chronic injury, you're recovering from an injury, you're trying to prevent sports injuries, or you possibly need orthopedic surgery ⁠— you should start with a visit to a Sports Medicine Physician. 
They have specialized training and education in musculoskeletal conditions and movement and their whole goal is to either help you get back to being active or helping you stay active.
We have an in-house Sports Medicine Physician available by referral. If you are dealing with a sports or exercise related injury or condition, speak to your family doctor about making an appointment with a Sports Medicine Physician to receive the specialized diagnosis and treatment you may need.
Please note, our Sports Medicine Physician does NOT accept referrals for the following: 
WCB injuries, 
Medico-legal cases, 
Motor Vehicle Accidents related injuries
Referrals for an appointment are accepted by physicians, chiropractors or physiotherapists. Please fax referral with a Prac ID to 403.440.6955. 
Wait time for an appointment is 1-2 weeks from receipt of the referral. 
Common injuries or conditions that can benefit from an appointment with a Sports Medicine Physician:
Acute musculoskeletal injuries
Chronic musculoskeletal injuries
Concussions
Sports related neck/back injuries that are less than 6 weeks old
Meet our practitioners
---
Dr. Alin Cristurean
Sports Medicine Physician
Dr. Cristurean is one of MRU Injury & Prevention Clinic's on-site Sports Medicine Physicians and is the primary medical doctor for the MRU Cougars Men's Varsity Hockey team.  He also currently works with Hockey Canada and has assisted with the Calgary Roughnecks, Calgary Hitmen, ISU Speed Skating World Cup, Cirque du Soleil, Montreal Alouettes, and Montreal Canadiens.
He enjoys working with patients of all ages, and treating anything from acute joint or muscle injuries, to concussions, to osteoarthritis. 
Credentials
MD, CCFP (SEM), Dip. Sports Med.
---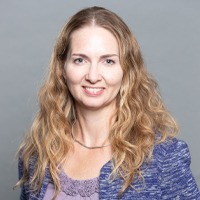 Dr. Stephanie Mullin
Sport & Exercise Medicine Physician
Dr. Mullin started her combined sport and family medicine practice in 2012. She specializes in various musculoskeletal problems, both acute and chronic, in patients of any age. Her practice includes recreational as well as competitive and professional athletes. She is the Team Physician for the Mount Royal Men's Hockey Team, has worked with the Calvary FC Soccer Team and also covers speed skating events at the Olympic Oval every year. 
Whether you are recovering from an injury, or working to increase your personal fitness to maintain health and prevent future injuries, Dr. Mullin's expertise can help.
Credentials
MD, CCFP (SEM), Dip. Sports Med.
Address
4825 Mount Royal Gate SW
Calgary, AB T3E 6K6
U216, Wellness Services
Hours of operation
Monday - Friday: 8 a.m. - 8 p.m.
Saturday: 9 a.m. - 2 p.m.
Sunday: Closed
Subscribe to our newsletter