Life is stressful. Stress and anxiety lead to tension.  Tension leads to muscle pain. Pain leads to more stress.  It's a vicious cycle, but even a 30-minute massage can make a difference in taking some time for you to reset, relax, and ease out the tension. 
Massage therapy is the mechanical manipulation of soft tissue through applied pressure and stretching the muscles and joints. Ultimately, it's meant to help your body relax, alleviate stress, and work out the knots and kinks that are limiting or restricting movement.
There are a variety of massage therapy techniques, but the most common ones used by our team are Swedish Massage and Trigger Point Therapy. Our registered massage therapists take a holistic approach to treatment and as such, may also incorporate various energy balancing techniques into treatment.  
Massage therapy is also one of the top preventative treatments to help avoid future injuries. When your muscles are loose and not wound tight with tension, the chances of an injury go down as you can get the proper full range of movement. So keep up with caring for your body by booking massage appointments on a regular basis.
Common injuries or conditions that can benefit from massage therapy treatment:
Aches and pains (lower back, shoulder, neck, etc.)
General stiffness
Headaches
Anxiety or stress
Hypertension or high blood pressure
Chronic pain
Sports injuries
Arthritis
Fibromyalgia
Meet our practitioners
---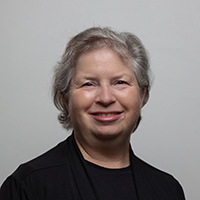 Nora Kowalsky
Registered Massage Therapist
Nora graduated in 2001 from the Massage Therapy certificate program at Mount Royal University, and has enjoyed a career of easing peoples' stress, aches and pains since then.
She brings to massage therapy a love of the biological sciences, especially of the anatomy and physiology of the human body. Her main focus is deep tissue massage, using traditional Swedish massage techniques, trigger point therapy, sports massage techniques and passive stretching.
Credentials
Massage Therapy Certificate: Mount Royal College, Calgary
Bachelor of Science (Cellular and Microbial Biology): University of Calgary
---
Jo-Ella Kaminski
Registered Massage Therapist
Jo-Ella has been in practice since 2008 and at MRU since the fall of 2011. Jo-Ella has worked with clients of all ages from children to seniors. She enjoys the challenge of treating different conditions, from the stressed office worker, to the injured athlete to pre- and post-operative clients. 
Jo-Ella is also formally trained in prenatal massage and Thai Mat massage. After an appointment with Jo-Ella, expect a "homework" regime of stretching and strengthening exercises as part of her treatment protocol.
Credentials
Massage Therapy Certificate: Mount Royal College, Calgary
---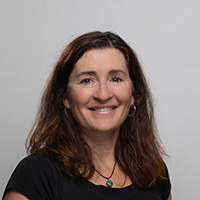 Jaida Green
Registered Massage Therapist
Jaida graduated from the Foothills College of Massage Therapy in 2000 with a 2,200-hour diploma. Her practice, approach and philosophy to massage have evolved with her over the years. Now a mom of two active teenagers and pursuing her own goals, she has a deep appreciation for self-care and how fundamental it is.
Jaida is a lifelong athlete who's most recent pursuit is triathlons. Her treatment is often guided by what she herself has experienced throughout training and certainly post-race.
One of the many things Jaida is passionate about when it comes to massage therapy is connecting with her clients, listening carefully to their individual needs and teaching so that they are empowered to practise self-care at home and be proactive in their health and wellness.
Credentials
Massage Therapy Diploma: Foothills College of Massage Therapy
Address
4825 Mount Royal Gate SW
Calgary, AB T3E 6K6
U216, Wellness Services
Hours of operation
Monday - Friday: 8 a.m. - 8 p.m.
Saturday: 9 a.m. - 2 p.m.
Sunday: Closed
Subscribe to our newsletter