Esports

from basements to billion$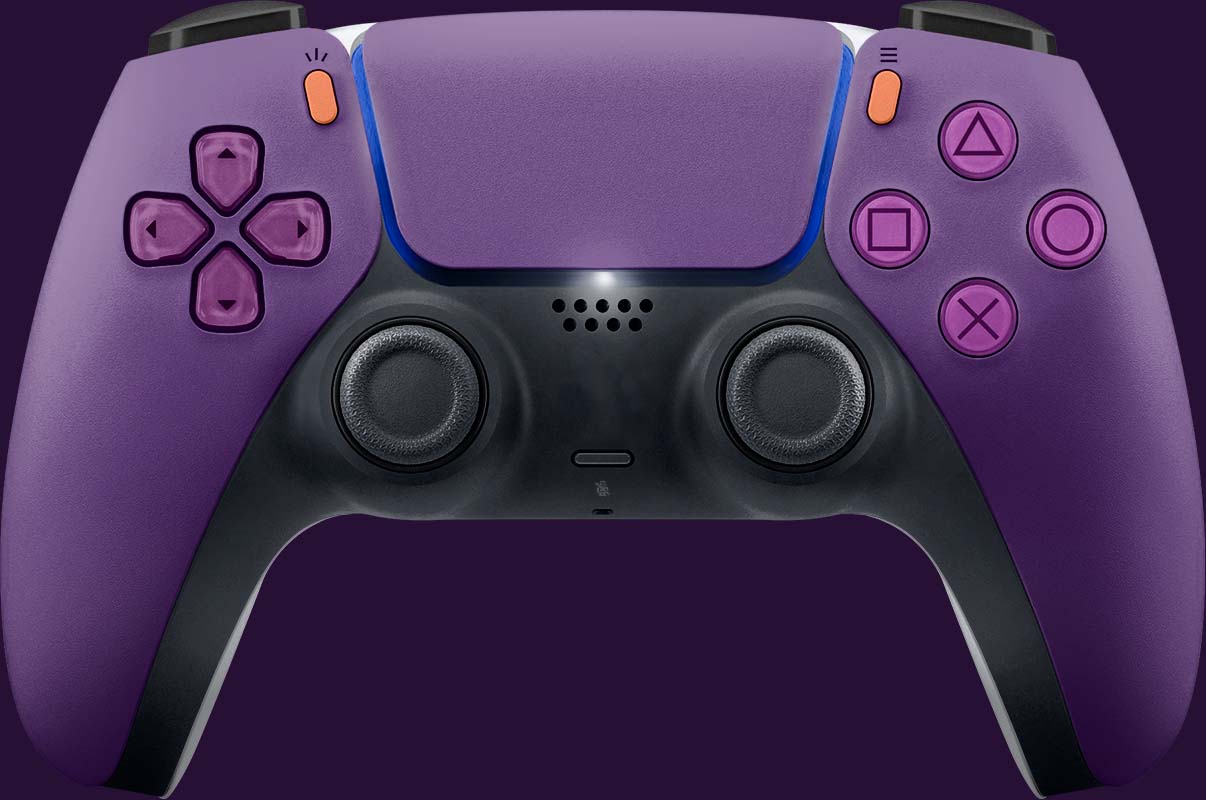 Since the global lockdowns began in response to COVID-19, one industry has flourished.
According to the World Economic Forum, in 2020 the global gaming industry generated $159 billion in revenue, an increase of 9.3 per cent from the previous year. During the pandemic, gaming has offered consumers a way to escape from the real world or connect via online gaming communities.
Esports, one component of the larger global gaming industry, has offered both experienced gamers and newcomers "a chance to remain socially close while maintaining physical distancing," Vic Ly says.
Ly is the co-founder of the Alberta Esports Association (AESA) and an instructor for Mount Royal University's Esports Management Extension Certificate. The AESA provides support by promoting gaming events and connecting communities and players with resources in Alberta.
Esports has grown from just a few friends hanging out in their parents' basements into a burgeoning billion-dollar industry, Ly says. "Fifteen years ago, we didn't think about esports growing to where it is today."

Gaming on a whole new level
One visual indication of the growth of esports is the rising demand for locations and dedicated gaming venues such as the Gaming Stadium, which opened in Richmond, B.C. in 2019. The first venue of its kind in Canada and the title sponsor for the AESA, the Stadium represents the rising cultural presence of esports. With physical forums in place, esports is becoming a known entity among the general public. In 2019, Newzoo.com reported that 1.5 million Canadians were watching esports at least once a month.
"That's a huge cultural shift," says Ryan Coutts, a two-time graduate of MRU certificate programs and the business development executive for the AESA. Coutts says that esports is now starting to occupy the social space currently filled by traditional sport. "So it's a very long-term thing, but as populations get younger and younger, gaming will only become more prevalent."
Coutts and Ly think esports in Alberta is in an earlier stage of development compared with other regions in Canada and the rest of the world.
"It's an incredible opportunity to be starting out from an initial, emerging level and we can see where esports has gone in other parts of the world," Ly says. "It's only a matter of elevating ourselves here in Alberta and Canada to get esports to the level found in Asia, Europe and the U.S."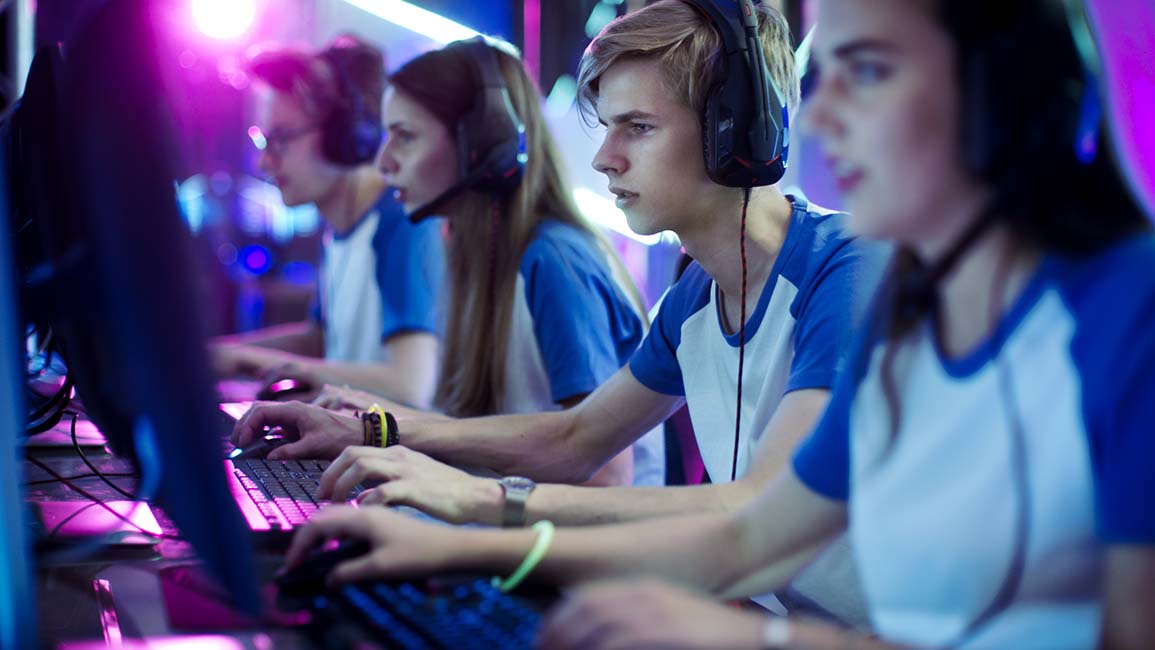 MRU's Esports Management Extension Certificate
In 2020, the Faculty of Continuing Education at MRU introduced its Esports Management Extension Certificate, which is offered in partnership with the Continuing Education Division of the University of California, Irvine. The program gives students a chance to explore an esports organization's structure to gain an understanding of the industry and its operations.
With esports teams and opportunities popping up all over the country, aspiring players and managers now have a variety of paths to follow to get involved in the industry. Christopher Howgate recently graduated with a Bachelor of Health and Physical Education — Sport and Recreation Management and is one of the first cohort of the Esports Management Extension Certificate program. Calling himself "slightly more than a casual gamer," Howgate says the certificate is the perfect complement to his degree and that the career pathways in esports are seemingly endless.
"This is the first program of its kind to be offered in Alberta...It's a significant milestone in both legitimizing esports as an industry but also preparing the industry through academia, which is deeply critical."
Vic Ly, MRU instructor and co-founder, Alberta Esports Association
"Given that we are living in a COVID world and have been for some time, I knew I was going to have a more-than-normal amount of free time to try something new," Howgate says.
"This time of lockdown has really given the casual esports market the push it needs to take off," he says, adding that the support and mentorship he has received through the program has been exceptional.
"There's so much more to esports than just playing the game," Coutts says. "Like in hockey, there's not just the players. There are the coaches, there's the physical therapist, there are managers, marketers and the list goes on and on. The same thing exists within esports."
The certificate offers practical communications and project management skills tailored to planning and executing an esports event.
"The great thing about the certificate is that it's about how to get involved in the industry from the back end of the business. I think it will help a lot of people get in on the ground floor," Coutts says.
"This is the first program of its kind to be offered in Alberta," Ly adds. "It's a significant milestone in both legitimizing esports as an industry but also preparing the industry through academia, which is deeply critical."
As MRU jumps to the front of the line of esports education in Western Canada, three faculty members have put together a textbook exploring the industry and its impact on global marketing, business and society.
Dr. David Finch, PhD, professor of marketing, Dr. Brad Clark, PhD, associate professor of broadcast media studies and Dr. David Legg, PhD, professor of health and physical education, are part of the group responsible for Implications and Impacts of eSports on Business and Society: Emerging Research and Opportunities, published in 2019.
"The global gaming market today exceeds two billion participants and $150 billion. Esports is an extension of this market and offers enormous potential for future growth," Finch says.
Varsity recruiters are sniffing around the prospects
One league that emerged in 2020 was another first-of-its-kind in Alberta. In November, a collegiate competition sponsored by the AESA and the Alberta Colleges Athletic Conference (ACAC) took place. The ACAC Collegiate Esport Kick-Off saw 32 participants from eight ACAC institutions: Ambrose University, Concordia University of Edmonton, Keyano College, Lethbridge College, the Northern Alberta Institute of Technology, Portage College, the Southern Alberta Institute of Technology and St. Mary's University punch it out playing Super Smash Bros. Ultimate. A player from Concordia took home the title.
"The initiative of developing collegiate level esports is certainly happening and being discussed," Ly says. "Although it started with the ACAC at the college level, we've been in discussions with universities to help elevate esports to the varsity level as well."
There haven't been many sanctioned esports competitions among U Sports member universities as of yet. In July 2020, students were able to sign up to represent U Sports and their school at the International University Sport Federation's Esports Challenge Football (soccer). A 32-participant tournament for men and women from universities around the world played the Electronic Arts-produced video game FIFA 20 over 10 days. Two University of Windsor students were the only Canadians who participated in the tournament.
"Esports is such a great community ... Whatever esports looks like at MRU going forward, whether that is hosting in-person tournaments or having a varsity team, I want the identity to stay the same: a community of people who want to play video games, improve and face off against others."
Juan Rincon, community esports manager MRU N3rd Club
Gamers are mostly competing through student clubs at their universities or among groups of friends. Earlier this year, 10 students playing under the moniker of the MRU Royals participated in the College League of Legends Mountain West Conference tournament from January to March, when playoffs began.
Juan Rincon is the community esports manager at MRU's N3rd Club, a student-run club with the mission to "foster a community for people with nerdy and geeky interests, such as video games, card games, streaming and anime." He picked up his controllers for the League of Legends tournament, serving as team manager.
"Esports is such a great community," Rincon says. "Getting the chance to meet new people and talk about video games with people who are just like you is amazing."
Club N3rd is open to playing any game someone feels a community can be built around.
"I really want anyone who thinks that a game that has a shot at being a competitive esport to come and try it," Rincon says, adding that esports should offer a place where anyone and everyone can try out competitive gaming in a supportive environment.
"Whatever esports looks like at MRU going forward, I want the identity to stay the same: a community of people who want to play video games, improve and face off against others," he says.
Howgate agrees, saying the esports' friendly and inviting community makes it something he sees himself being involved with for the long term.
"This is a community I would recommend any gamer in Alberta to join. I believe that these e-leagues and competitions will be here to stay."
Howgate would like to see boundaries continue to be pushed for competitive university esports in Alberta and throughout Canada. He dreams of the next annual Crowchild Classic as having an esports component. He even sees an industry where talented esports athletes could be trained in their chosen game, and then go on to be drafted or signed by professional teams.
"MRU has a great partner in the AESA," Howgate says, and he predicts that the University is perfectly poised to become a pioneer and industry leader in the esports field.
Read more Summit
Quest for knowledge
Gamification evens the playing field in classrooms.
READ MORE