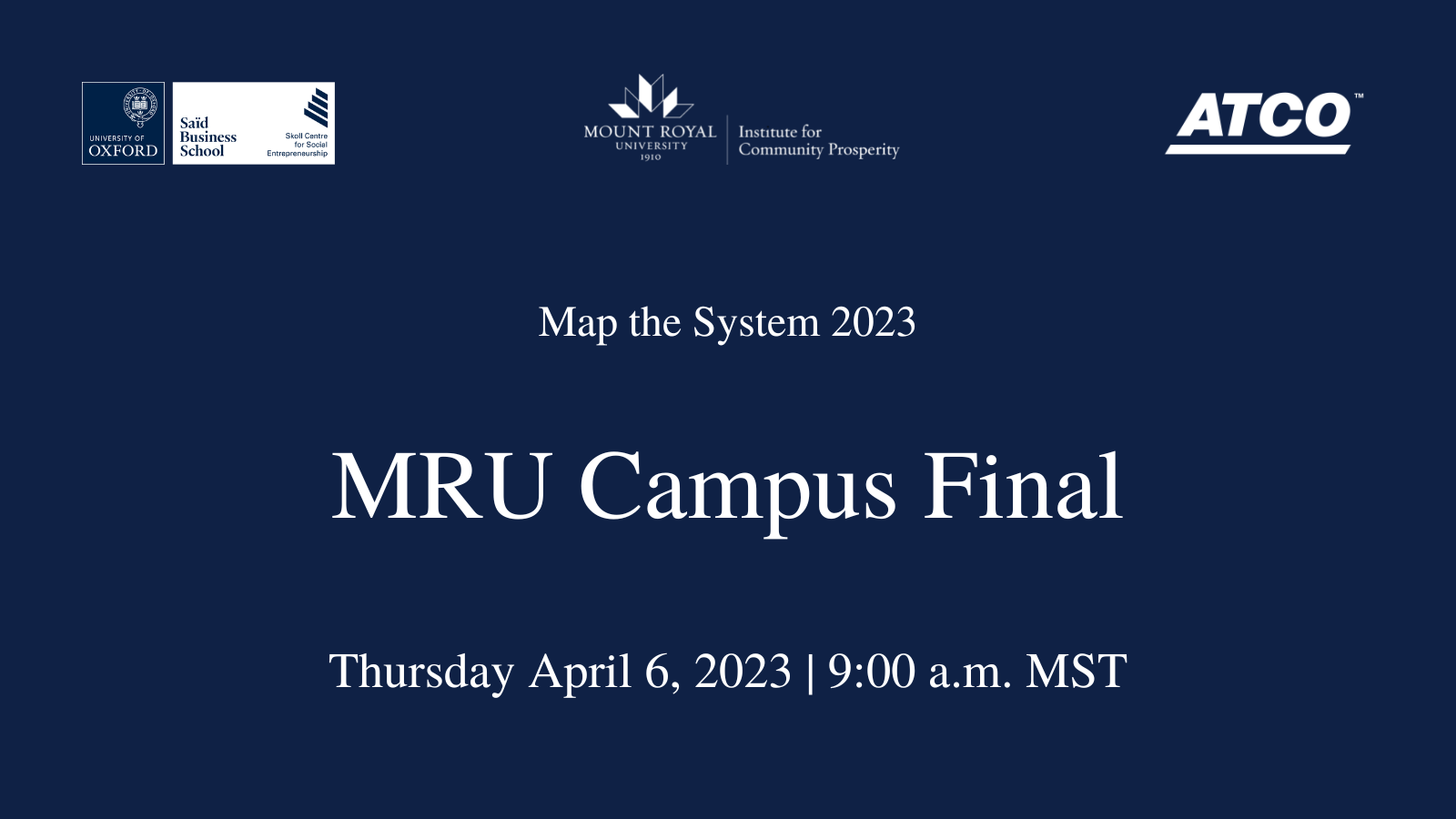 Join us as we cheer on our MRU students, and learn more about a systems approach to social change. The top undergraduate student teams from across the MRU campus will provide a 10-minute presentation of their findings, followed by Q&A from judges. The top team will move on to compete at the Canada-wide final in May, with a chance to compete at the global finals at Oxford University in July.

The event will also feature a conversation about how systems thinking optimistically reveals opportunity with Andrea Klaiber-Langen, Vice President, Transformation at ATCO. Map the System is made possible through support from ATCO.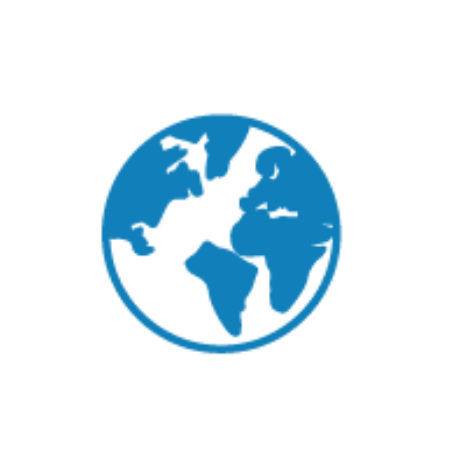 Global Opportunity
Map the System is a competition opportunity for MRU student changemakers to showcase their research, systems mapping and presentation skills on a global stage. The competition is hosted by the Skoll Centre for Social Entrepreneurship at the University of Oxford and has levels of competition at the local, national and international levels.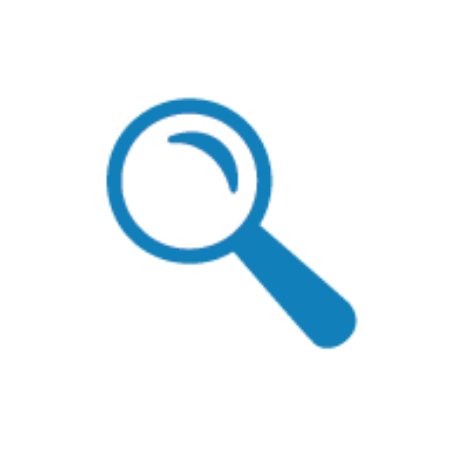 Systems Thinking
The program challenges students to demonstrate their understanding of a social or environmental issue by taking a systems-led approach. Students are not evaluated on their proposed solution, but rather their depth of understanding.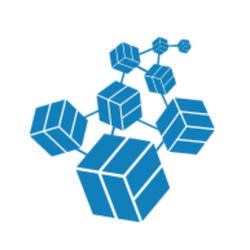 Supportive Environment
With support from the Institute for Community Prosperity, teams or individuals develop a final presentation highlighting their research, and one team will have an opportunity to compete at the Canadian final and, if selected, at the Global Final at the University of Oxford.

Map the System is open to all MRU students and recent graduates:
Participants can apply as an individual, or in teams of up to six people.

At least one member of the team must be a current MRU student or recent graduate.

Students must register by January 31st, 2023.

Recent graduates must have completed their studies within 12 months of the registration date.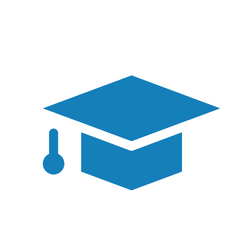 Current Students in need of credits can register for SINV 3303 Storytelling & Systems* 
*Please note, SINV 3303 has been cancelled for Winter 2023, but students are invited to consider taking the course in Winter 2024.

Registration for Map the System 2023 is now closed. 
Questions?
Contact Mizuki Oshita
moshi974@mtroyal.ca
Check out the video below for a deep dive into the Global Map the System competition. 
In addition to participating in Map the System as a participating Canadian institution, Mount Royal University's Institute for Community Prosperity manages the regional Map the System Canada program in partnership with the Saïd Business School at the University of Oxford. Map the System Canada is recognized as a contributing partner to the Map the System Global competition that provides unique learning opportunities for Canadian students. The Map the System Canada program is made possible with the support of the ATCO Energy SpaceLab.
For more information on Map the System Canada and Map the System Global Final, check out the links below:
Curious to learn more? See the guides and resources linked below.


This program is made possible with the generous support of ATCO SpaceLab.