Entrepreneurs branch out with StartupTree
Mount Royal one of the first Canadian universities to join entrepreneurial engagement site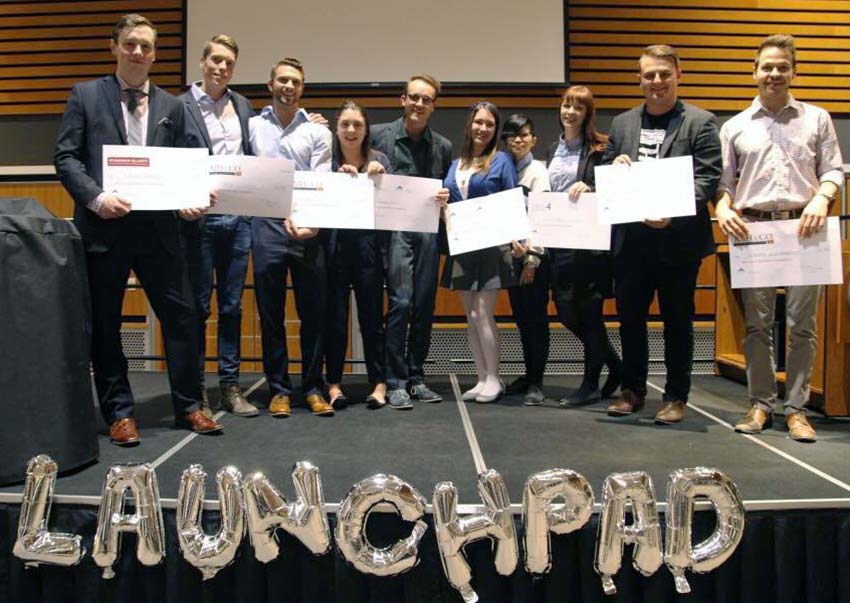 Most students recall building their Facebook profile first, which was then usually followed by a Twitter account, then a LinkedIn portfolio and finally a subscription to both Instagram and Snapchat.

Social media and online platforms have given individuals and organizations the opportunity to showcase their talents and interests while also offering a vehicle for conversation. A new brand of online community engagement is sweeping across campuses south of the border and Mount Royal University currently holds the distinction of being one of the only Canadian post-secondary's invited to participate.

The platform StartupTree is providing the University with an online platform that allows Mount Royal entrepreneurs to connect with other students, alumni businesspersons, mentors and like-minded individuals. It is a place to showcase their skills, strengths and required areas of growth while collaborating and seeking advice ― all while growing their passion.

"Mentorship is an essential aspect of our program. The support of community experts inside MRU classrooms or through one-on-one mentorship is invaluable to the progress and survival of a new venture," says Jennifer Richardson, entrepreneur development manager with Mount Royal's Institute for Innovation and Entrepreneurship.

As Mount Royal's entrepreneurship community has expanded rapidly, managing and making connections was becoming an issue. The Institute had spreadsheets upon spreadsheets filled with names and emails collected through networking, but no concrete central hub of information existed.

"We wanted a better solution that empowered our students to reach out directly to mentors on demand, and a space for community members to inform our students and alumni what area they could help in. Ultimately we stumbled upon StartupTree as an exciting solution."

By joining this new online catalog, innovative thinkers throughout the Mount Royal community have been able to share ideas since January 2017. In early February, the University was notified via the company's founder that Mount Royal is one of the two fastest growing communities the organization has seen to date. In just over two months, Mount Royal's StartupTree page has had over 220 members register. This includes students, alumni, faculty and community members associated with the University.

The strong response in such a short period of time is parallel to the entrepreneurial culture that has been spreading through the Mount Royal community.

"Our mandate is to focus on the individual, building their confidence and their entrepreneurial mindset. We encourage collaboration over competition. Our students and alumni never seize to amaze us with their willingness to come back to support their peers," says Richardson.

One individual that is using StartupTree to his advantage is Quinn Wilton, a fourth-year Bissett student slated to graduate in April 2018 with a Bachelor of Business Administration to go along with a minor in Innovation and entrepreneurship.

The founder of The Well Brewing Company, Wilton's passion for the business began in his Creativity for Entrepreneurial Practice course.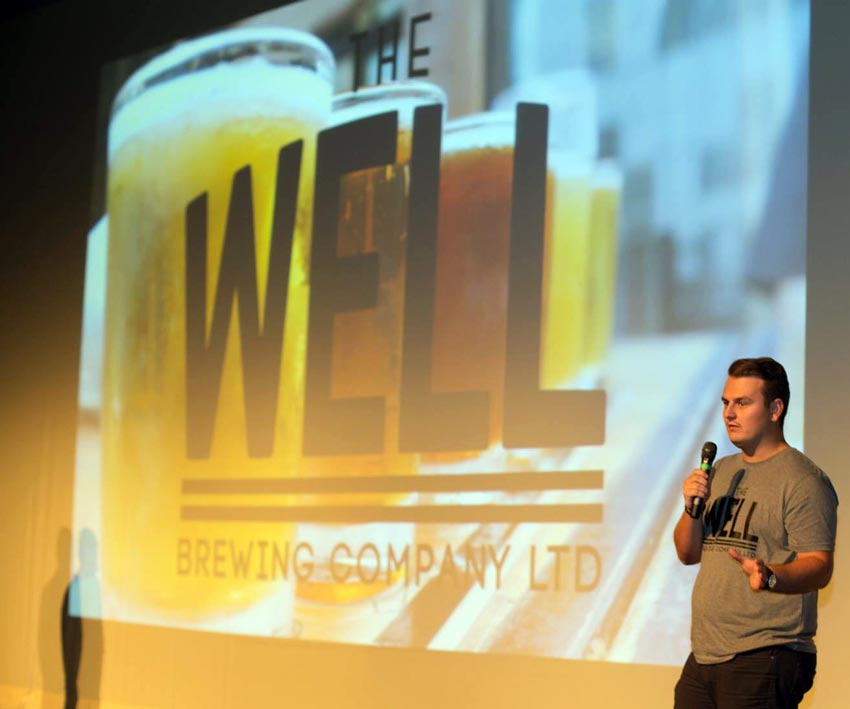 Wilton and his classmates had to come up with an original business idea and determine through a feasibility study if it was viable.

"At the time there was only eight breweries in the city," says Wilton. "I had started home brewing so I was becoming more passionate. I thought let's roll with it!"

That was January 2015.

He insists he fell in love with the brewery concept because it's a mixture of art and science. Wilton believes brewing allows the creator to be incredibly imaginative, but they are also forced to follow the science.

"They have been brewing beer since ancient Egyptian times, it's been a part of society forever and it's a good way to bring people together," Wilton says.

"That's what I wanted to do. Some of the best conversations happen thanks to beer."

Wilton quickly got The Well incorporated in May 2015 and started raising money. From there he began inquiring about licensing and all the legalities of opening a brewery. His determination has paid off, with The Well beginning to brew their very own brand with plans to offer it to consumers at the Calgary International Beer Festival in May 2017.

At the moment Wilton will be doing contract brewing with the idea of making enough sales and profit to eventually lease his own brewery by the end of 2018. Until then, he is using the advantages of StartupTree to grow his passion.

"If I'm going through a certain issue I can reach out to other members and ask for advice. It allows me to connect with alumni that are in the industry that I am trying to get involved in. Overall it's a really cool platform."

No startup is free of challenges but because the platform allows users to list the skills and expertise they have, entrepreneurs like Wilton can reach out to a certain individuals based on their background.

"It (StartupTree) streamlines and condenses everything into one place. It keeps everything very organized and is easy to connect. It's allowed me to manage my relationships with my mentors. It allows me to see where everyone excels in certain areas. Overall it's been very helpful," says Wilton.

Wilton is one of many Mount Royal students and grads using StartupTree to their advantage, something Richardson is very proud of but she hopes it is not limited to her institute.

"To see Mount Royal's name among other top ranked entrepreneurial post-secondary institutions like Babson and Cornell has been very rewarding. It's a bit of validation that what we are doing is working," says Richardson.

"My hope is that Startup Tree will continue to allow students from across campus to not only connect with our programs, but with their peers, whether they are from the arts, science, Computer Information Systems or business."
March 10, 2017 ― Jonathan Anderson