When Mount Royal Midwifery students Stephanie Martens and Rebecca Poitras arrived in the Bahamas (Spring 2013) to complete a four-week transcultural course placement at a Freeport Hospital, they expected things would be done a little differently than at home. What they found was a system which was not only medically, but also culturally unlike what they were used to in Canada.
Martens says the experience helped her to appreciate that as a future midwife, it will be indispensable to understand and embrace different beliefs and backgrounds.

"Especially in terms of practicing in Canada - a very multicultural country - it's imperative to be culturally competent and aware of how we can make things better for women with diverse cultural needs," she says.

Poitras adds that midwifery care is all about "catering to the individual."

During the observational transcultural placement the two students discovered first-hand why Canada's health-care system is considered to be one of the best in the world.

"It gave us a great appreciation of the medical system we have here in Canada," says Poitras.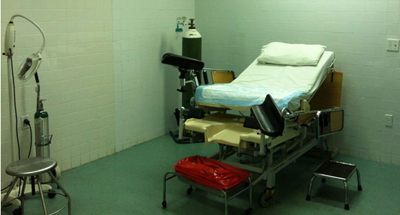 According to Martens, hospitals were often run down and in need of repair. Hallways were extremely constricted, in some cases there were leaky roofs, and space for women to prepare for child delivery was sparse.

"The hallways were so narrow, women couldn't even use wheel chairs. They would have to walk from waiting room to delivery room while on the verge of giving birth," she says.

"Many times the women were totally by themselves - no family or partner to be with them."

While often taken aback by the medical standards they witnessed, both Martens and Poitras say they were moved by the dedication
of the Bahamian midwives.

While in Freeport, Poitras and Martens also had the opportunity to work with pregnant teens and new young mothers.
"There's a pretty high rate of teen pregnancy. On the whole, birth control is not encouraged - just abstinence," says Poitras.
"We were able to work with teens in the local PACE Program, a program for teens that have had babies. It's aimed at helping young mothers complete high school."
Mount Royal's Bachelor of Midwifery transcultural placements have thus far sent students as far away as Tanzania, the Bahamas and the United Kingdom, and as close to home as Rocky Mountain House and Saskatchewan.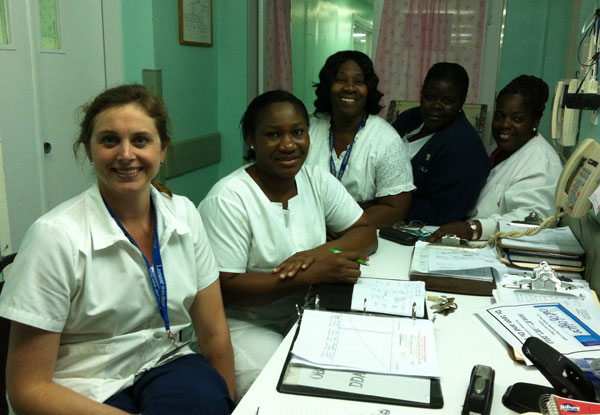 Providing a service-learning approach

The focus of the course is in a service-learning style with an emphasis on cultural learning and understanding. The students provide service related projects that have been identified by the communities they are placed in. In addition, students are expected to journal regarding their experiences and a final case-based paper is due at the end of the course.

Debbie Duran-Snell, RM, CNM, MS, Assistant Professor Bachelor of Midwifery program, says the students are placed in communities serving at risk populations including, by not limited to, groups such as aboriginals, teens, and new immigrants, as well as international placements.

"Midwives have traditionally provided care to at risk women with outstanding outcomes. The holistic approach of midwifery care is based on providing sensitive care to all women," explains Duran-Snell, adding that upon graduation, registered midwives can have the opportunity to be lead in a variety of practice settings, including many represented in the various placements they have just experienced through the transcultural placement program.

Mount Royal's Bachelor of Midwifery degree was designed in Alberta. The program reflects the needs and priorities of the community and the curriculum emphasizes normal birth options (at home, a birth centre or hospital) as well as the alternative therapies that are open to women. The program dovetails what is learned with what is wanted and actually practiced by midwives in Alberta. It is the seventh of its kind in Canada.

- Theresa Tayler, Jan. 20, 2014