Understanding skin and wound care
"When it comes to wound care, it's important to look at the whole person, and not just the hole in the person," says Nicola Waters, assistant professor in the School of Nursing and lead organizer of Mount Royal University's first-ever Skin and Wound Care Innovations Symposium.

The Symposium, which takes place Oct. 22 in the Roderick Mah Centre for Continuous Learning, will bring together pioneering scientists and entrepreneurs across Alberta whose work involves exploring innovative ways to understand, prevent and treat wounds.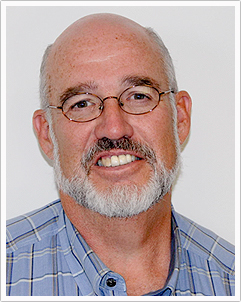 A joint initiative between the School of Nursing and the Integrative Health Institute, Waters says the Symposium has wide appeal.

"It's not just aimed at people whose specialty is wounds, it's broader than that," she says. "It's really about the process of having an idea and learning how to take that great idea from concept through research and development and get it out to patients and health care professionals."

The Symposium will also appeal to lay people, who as Waters points out, are increasingly doing nursing tasks in the home, caring for family and relatives often without formal medical qualifications.

"Wound care, particularly chronic wounds, tends to be one of those issues that you really don't think of until it happens to you or a family member," she says.

Keynote speaker insights

Keynote speaker Dr. David Knighton will kick off the Symposium. As one of the world's leading authorities on wound healing, Knighton is also an accomplished surgeon, award-winning entrepreneur and author of The Wisdom of the Healing Wound.

"Knighton's work is leading edge and it puts a different focus on the whole idea of researching and understanding wounds," says Waters, who is also a registered nurse with a specialty in wound healing.

"It's very much about the integrative focus on wounds - how emotional, spiritual and physical wounds are all interconnected."

Knighton's presentation will explore the symphony of cells, signals and environments that influence physical wounding and healing and drive the clinical care of acute and chronic wounds. Knighton will also look at the similarities and lessons for emotional and spiritual healing and discuss his different wound-care innovations.

"I was honoured and excited about the opportunity to present at Mount Royal," says Knighton. "I hope that people will come away enthused about the myriad methods to assist in healing and be encouraged that wounds previously thought to be non-healing can be healed."
Impressive lineup of innovators

Attendees at the Symposium will have the opportunity to hear from innovators in wound care such as Carla Spina, PhD, of Exciton Technologies Inc. who will speak about exsalt™ Wound Dressings. Commercially designed and manufactured in Edmonton, exsalt™ Wound Dressings use advanced silver technology known for its anti-microbial properties to control wound infection.

Ian Atkinson, PhD, of the Edmonton-based Innovative Trauma Care medical device company will speak about the development of a specially designed clamp to address massive hemorrhage - a leading cause of death in traumatic injury. The clamping device controls critical bleeding in less than three seconds by sealing the skin closed to create a temporary pool of blood under pressure, which forms a stable clot until the wound can be surgically repaired.

Karl Schilling from Xsensor Technology Corporation based in Calgary will speak about the issue of hospital acquired pressure ulcers. Pressure ulcer prevention leaders and mattress manufactures are interested in Xsensor's patented technology that allows caregivers to view on a computer screen where patients are at risk of developing pressure ulcers, allowing them to execute an effective patient turn regime.

People with diabetes often have low blood supply to their feet and as a result are at higher risk of injuring their feet. Dr. Breanne Everett of the Calgary-based Orpyx Medical Technologies will speak about the patented SurroSense Rx device - a high-tech, pressure sensing insole that collects pressure data from the feet and wirelessly sends information to the user via a wristband alerting when damage is being done.

Mount Royal spotlights wound care innovation

"All of these are Alberta technology creations, and they're not the only ones," says Waters, who is already being contacted by individuals interested in presenting at future wound care symposiums at Mount Royal.

"It's great to have a venue where we could connect people and really showcase the innovative work that's being done around wound care in Alberta."

Visit the Symposium website to register and for more information.

- Jondrea De Ruyter, Oct. 18, 2012