Drafting up future spaces with new interior design studio
Leading-edge, highly-integrated curriculum called for an innovative and collaborative space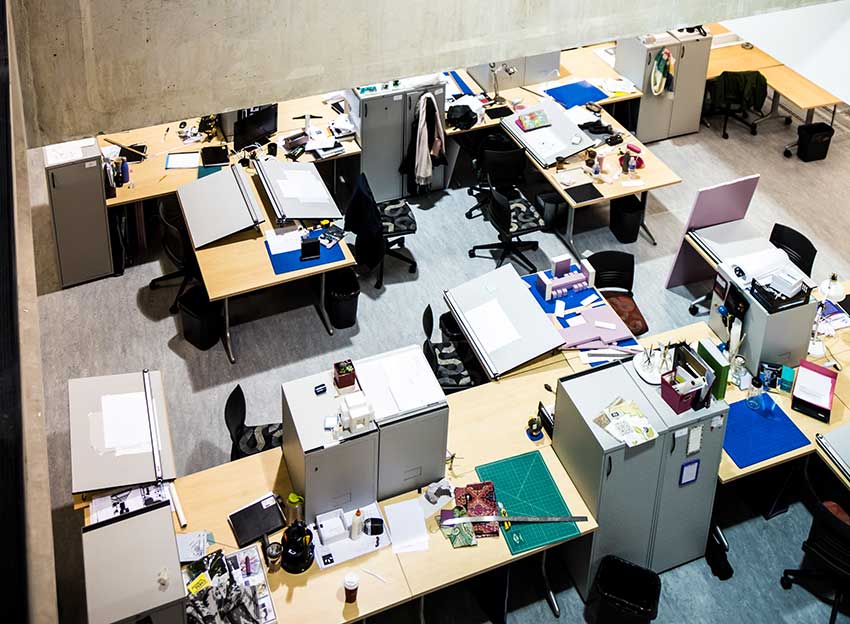 Mount Royal's highly-successful interior design program became the institution's newest full degree in 2015. The updated curriculum was the spark needed to implement a modern renovation to the program's studio facilities.
"With this introduction to the four year degree we needed four studio spaces ― a space for each year of study," says Helen Evans Warren, department chair. MRU's Bachelor of Interior Design (BID) is the only one offered in Alberta, and one of only five undergraduate-level programs in Canada accredited by the Council for Interior Design Accreditation. Funding for the renovation came from both the provincial government and Mount Royal University.
The completely revised, innovative curriculum provides three core areas of study: design and precedent, systems and design tools. Course content is then applied to the hands-on project work in the studio. In order to develop a stronger sense of community, a flexible, open, connected space was designed that provides students with dedicated individual and collaborative work stations for each year of the program, as well as access to common use technology and equipment.
"Understanding our students' needs was very important, as well as the trends in design and in education."

Helen Evans Warren
Chair, Department of Interior Design
Warren, who has over 10 years of interior design teaching experience and more than 25 years of industry experience in commercial and residential design, strategically planned and worked with the architectural team at DIALOG to execute the redesign. Her research on global innovative approaches to the design of teaching spaces in higher education and student input informed the concept of the studio spaces.
"I wanted to create a very clean and engaging space for students so I drew upon my years of experience doing commercial design," says Warren. Additionally, Warren recognized the value of student input. "Understanding our students' needs was very important, as well as the trends in design and in education."
Second-year BID student, Sarah Paschinski, says she adores the changes. "The space has a ton of collaborative areas that are very helpful when working in groups."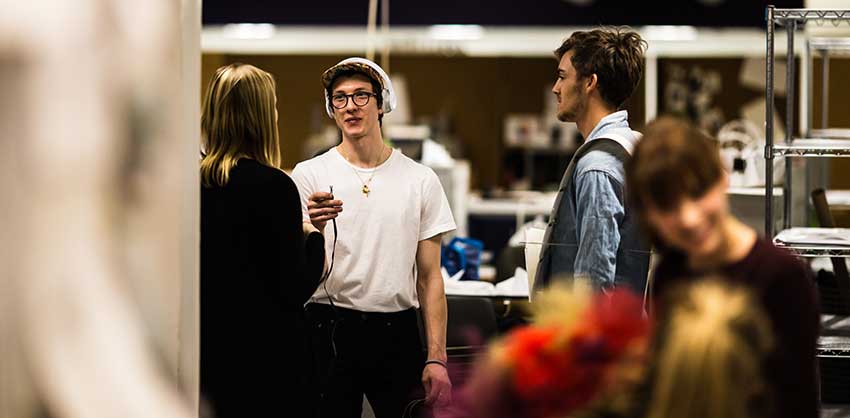 Warren says that the emphasis on teamwork prepares graduates from the program for the workforce. "Collaboration is extremely important, not only from a pedagogical approach in education but also when you're out in practice. We collaborate with our clients, and with other consultants such as architects and engineers." Each BID student has their own workstation in the studio, along with 24-hour access to the space. "We have core areas where students have their own individual work space, with a mobile storage locker, fixed and movable tables for each student, as well as sitting and standing collaborative table areas, whiteboards and digital displays," says Warren.
Additionally, a contemporary loft space open to the studio below is available for the students to heat up or store their food, meet with other students or relax. A commemorative plaque describing the renovation of the loft pronounces the space as, "a place of refuge for those that call this studio home." It is a, "space to rest, refuel and recharge. Use it wisely. Use it well. And above all, enjoy it."
New technology was also included within the scope of the renovation, which gives MRU's BID students the experience of using tools such as a 3D printer and a laser cutter.
"These two machines will allow students to add unique aspects to projects such as organic shapes or precise, small cuts," explains Paschinski.
Christina Budnick is in her last year of study in the applied degree program and working through her final Directed Field Study. Budnick is part of a cohort of students that worked in the studio prior to its renovation.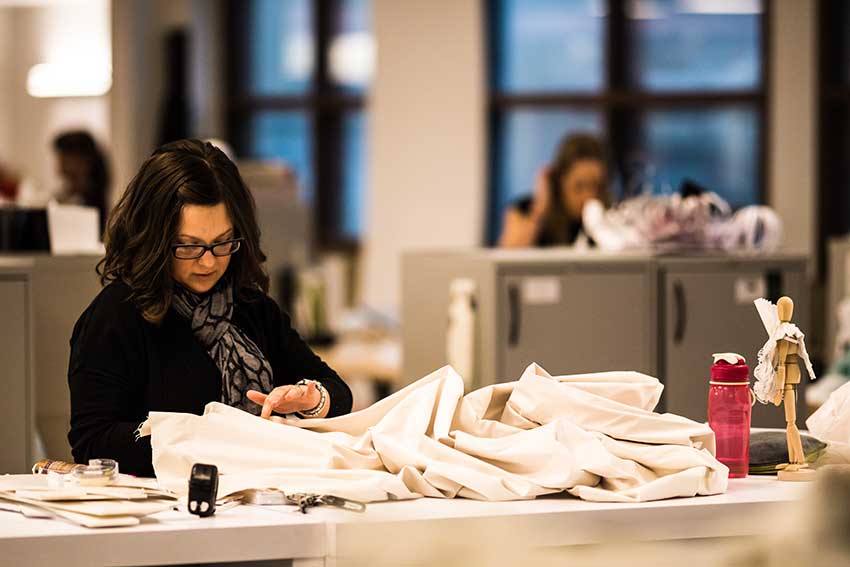 "The old studio was mainly functional," says Budnick. "We each had one table, one pedestal and a large drafting board and one communal area for storage." Additionally, "we didn't have space to meet for group projects within the studio itself, which was an issue at times," says Budnick.
Budnick's opinion of the renovated studio compliments the objective of the new space.
"The new studio feels more functional for the changing needs of the interior design program," she says. "There is more flexibility, privacy, personal storage and shared spaces.
"As designers, we certainly appreciate both the aesthetic and functional aspects of the renovated studio space."
Feb 6, 2017 — Rob Petrollini