New public relations partnership provides exceptional opportunities
Memorandum of Understanding indelibly links programsOn December 8 President David Docherty of Mount Royal University (MRU) and President Ramona Lumpkin of Mount Saint Vincent University (MSVU) signed a Memorandum of Understanding (MOU) between two of the oldest public relations programs in Canada. This act, which was signed in Halifax, sealed the long time, collaborative work of each of the chairs.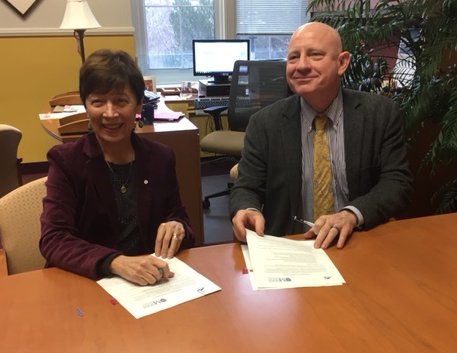 "The MOU commits the two programs to explore collaborative opportunities for students and faculty including student exchange, credit transfer, collaborative programming, reciprocal work placements, faculty exchange, joint research and graduate student supervision. The agreement aligns nicely with several objectives in the University's Strategic Plan, notably domestic student exchange, degree collaboration and expansion of high impact learning experiences," says Jim Zimmer, associate vice-president of Teaching and Learning at MRU and who was also present at the signing.
The public relations programs at MRU and MSVU were for many years the only two degree-granting programs in public relations in Canada. Students have been studying public relations at Mount Royal for more than 50 years, first in a two-year diploma program, then a three-year applied degree, and in 2008, MRU launched a four-year, baccalaureate Bachelor of Communication - Public Relations.
The collaborations between both programs began years ago when they partnered to capitalize on the Government of Canada's European Mobility Initiative, which provided opportunities for international study abroad.
"Our programs forged a strong relationship at that time, and which continues today," says Jane McNichol, chair of the Department of Public Relations in the School of Communication Studies at MRU.
"Although there are more public relations programs launching across Canada", says McNichol, "for many years Mount Royal was the only public relations degree-granting institution in Western Canada and we considered Mount Saint Vincent our 'sister' program in Eastern Canada."
McNichol has worked closely with Amy Thurlow, former chair of MSVU's Department of Communication Studies and current professor and graduate studies coordinator. Thurlow says, "I would describe MSVU's relationship with MRU as collaborative and synergistic. Our two universities have some very similar characteristics and qualities. We have also found great synergies between programs.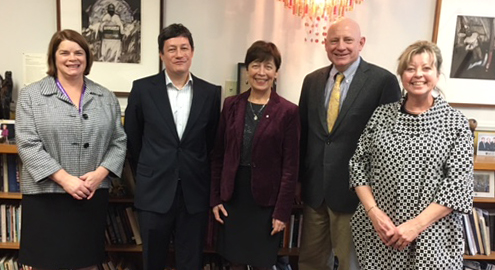 "We look forward to this opportunity to continue learning from each other as we explore the possibility of new and innovative ways to make our programs even better."
MRU and MSVU were also two of the participants in developing a national public relations education framework known as Pathways to the Profession through the National Council for Education of the Canadian Public Relations Society. The national framework launched in 2011 and both McNichol and Thurlow remain members of that council today.
"Both our public relations programs have received national recognition under the accreditation process of that framework," says McNichol, "and each program has senior students or alumni who've received a PRK® (Public Relations Knowledge) designation, which also grew out of that framework."
"These are shared experiences," she says, "that only enhance the long relationship between our programs."
MOU advantages
Some of the initiatives currently being developed through the MOU include student and faculty exchanges, transfer credit agreements and collaboration in international education.
"We have a lot of interest in students and faculty being able to do more," says McNichol. Since MSVU also provides masters degrees and PhDs in public relations, MRU faculty on exchange may be able to supervise post-graduate candidates writing their theses, teach classes and/or participate in joint research collaborations.
"For researchers in this area, adding to the body of knowledge in the field of public relations is a strong motivator. Whenever you can forge new research opportunities, everyone benefits." McNichol says.
"We're working on a model as to how that would work, and our faculty members are looking forward to engaging more with students and faculty at Mount Saint Vincent."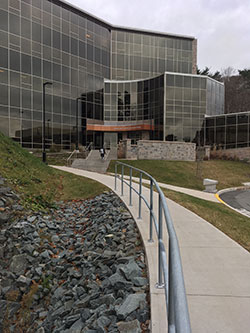 As well, MSVU's graduate studies program has acknowledged that MRU public relations graduates have met the minimum qualifications to qualify for a masters program at their institution. They will still be required to apply, but there will be no doubt that the MRU graduates of the Bachelor of Communication - Public Relations degree will have met the minimum requirements for entry to graduate studies.
Joint alumni and mentorship opportunities are also in the works, with McNichol noting that MRU already has a large and successful alumni and mentorship program through the department, and MSVU and MRU PR students, faculty and alumni often engage at local and national communication conferences. "We're looking forward to another opportunity to meet at the Canadian Public Relations Society national conference in Kelowna in May," says McNichol.
Staying ahead of the curve
With regards to the future of public relations, McNichol says that social media and innovative communication tools and collaborations play a large part in their curriculum, with scholarship and best practice teaching embedded in each course. As well, after two years in development, a new strategic social media course and a new special topics course in environmental sustainability for public relations are rolling out this semester.
There is a focus on both the, "theory and applied nature of what we do," says McNichol. "It's not only the writing, editing, critical thinking, it's the research skills and statistics, developing business and financial acumen, understanding intercultural and international aspects, working with community partners and planning and managing strategic and ethical communication. These are the knowledge areas of today's global communication environment."
There is also more specialization happening in terms of the fields that public relations students can choose to go into, including government, financial, international and intercultural public relations, and fund development and corporate philanthropy.
"Our courses are reviewed and enhanced on an ongoing basis to meet the evolving trends in industry," McNichol says.
"Our graduates are active contributors not only in the Calgary market but around the globe at every level of communication management in organizations. We hear from more of our grads who are seeking opportunities for post-graduate programs in public relations," she says, "and our MOU with Mount Saint Vincent provides that specific avenue."
Says Zimmer, "In general terms, MOUs such as this aim to foster collaborations that expand and enrich teaching, learning and research opportunities for students and faculty. MOUs signal a commitment on the part of each institution to explore collaborative initiatives that are mutually beneficial and that align with institutional or faculty-specific goals."
Jan. 30, 2017 ― Michelle Bodnar