Face-to-face contact is how most jobs are found
2017 Career & Recruitment Fair provides networking and relationship-building opportunities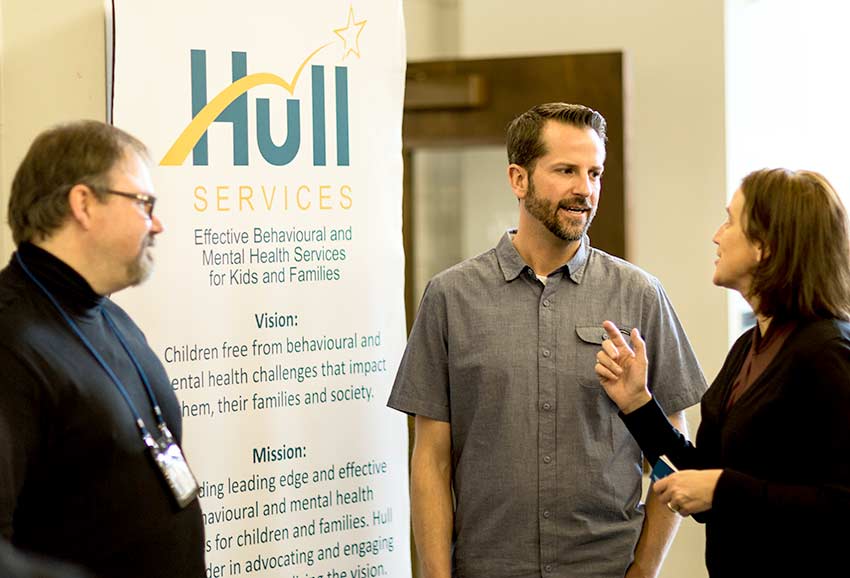 On March 8, Mount Royal's Career Services hosted its annual Career & Recruitment Fair on Main Street. Exhibitors represented a wide variety of industries and organizations providing a diversity of employment and volunteer opportunities. Students had the chance to connect with over 160 industry contacts, including 76 external and three internal vendors.

Employers are approaching staffing solutions slightly differently at this time. Because of the current unemployment rate they are finding they aren't needing to reach out as much as they did in the past. But the Recruitment & Volunteer Fair still manages to be a "sold-out" event, with a number of companies ending up on a waitlist. According to Patsy Valenzuela, supervisor for Career Education and Employment Development in Career Services, the continued participation of numerous businesses is a testament to the quality of Mount Royal's programs and graduates.

"The fair presents an incredible opportunity for students to network, gain industry exposure, and even if they are already employed, gain valuable contacts for the future. All of which can be considered of particular importance considering the current employment market," says Valenzuela.

She further notes, "Employers are recruiting differently and students need to recognize this. If all you are doing is looking at the job boards for postings you are missing out on the hidden job market.

"Face-to-face contact, cold calling and networking with employers still accounts for how 70 per cent of how most jobs are found."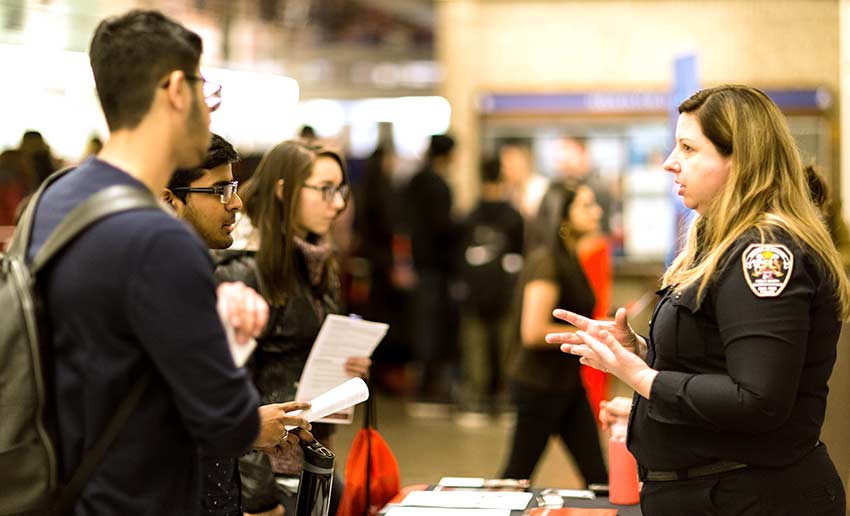 Results from the evaluation form exhibitors fill out after the event showed over 1,500 available jobs, which they want to be filled by Mount Royal students.

Exhibitors were also comprised of some proud Mount Royal alumni. Thirty-three graduates were present as company representatives.

Stephen Cross, administrative coordinator for Hull Services, noted that, "Over the last number of years we have had many staff come to our agency from Mount Royal University through practicums, part-time relief opportunities and as well volunteer positions to mentor youth."

Two of those former MRU students were present to run the exhibit for Hull Services: Krista Tincher and Aiden Quigley are both graduates. Backstage Support Services was also represented by two employees that were once students in Mount Royal's Criminal Justice program.

The Recruitment & Volunteer Fair also supports the partnerships Career Services has with many faculties on campus to help provide work experience and co-op programs. Despite the current economic climate in Calgary at this time, Mount Royal University, with the help of endeavors such as the Recruitment & Volunteer fair, still manages to be a leader in connecting students with the community.

March 16, 2017 ― Arlene Ridgeway