Research project explores Alberta's early Sikh community
Professor helps organize exhibition at Calgary's Military Museums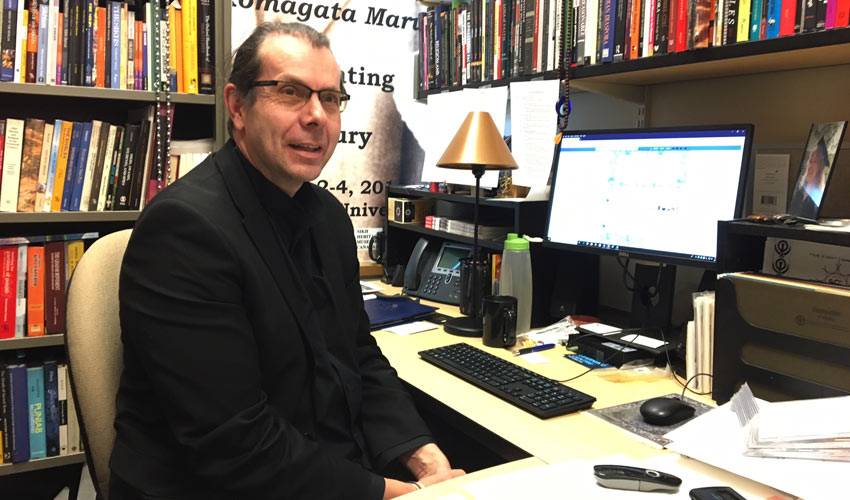 When he embarked on a project to study the history of southern Alberta's Sikh community, Michael Hawley, PhD, thought it would take a few months to complete.
Two years later, the project has taken on a life of its own as it uses social media to uncover layers of Sikh settlement going back to before Alberta existed as a province.
The Southern Alberta Sikh History Project is recording the patterns of Sikh migration and settlement in southern Alberta, examining Sikh religious and cultural expressions over time, exploring Sikhs' ongoing connections with Punjab, and looking to understand how Sikhs have been represented in the media, politics and law in the region. It also provides an opportunity for Sikhs to share their experiences in southern Alberta through audio and video interviews.
Canada is home to the largest number of Sikhs outside of India. Most settled in places like Greater Vancouver and Toronto, but the third-largest concentration is in southern Alberta.

"Sikh immigration is not new, but it's not new in a way that I could not have even imagined," says Hawley, a professor of religious studies at Mount Royal University.
"I think it's really important that people recognize themselves in history. This is an opportunity for south Asians, more generally, but Sikhs, in particular, to see themselves reflected in Alberta history. Sikhs have been here in Alberta since before Alberta was Alberta. They were builders. They were, in many ways, founders and contributors to building the province."
Hawley says he found a lot had been written on the Vancouver Sikh community, less on the Toronto community and very little on the community here. What material there was tended to focus on two families. Much of it concerned Hanam Singh Hari, considered the first Sikh to settle permanently in the Calgary area, farming and raising his family in what is now the Kingsland area.
Hawley thought there must be more and has been proven right. To date, the project has uncovered more than 400 documents providing a great deal of information about Sikhs in southern Alberta prior to 1950.
"There are a number of Sikhs who were here in Calgary that have never been written about," Hawley says. "One person, in particular, was here for 30 years and he has simply disappeared off the historical record."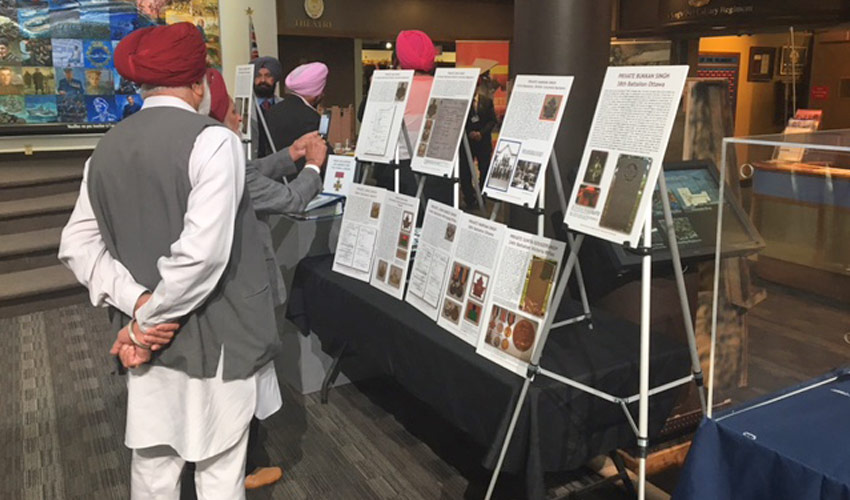 That man, Ram Singh, who lived in Calgary from 1915 to 1945 was a hotel man, worked for Imperial Oil in the 1920s and 1930s, and worked for the Canadian Pacific Railway in the roundhouse. Another man named Ishar Singh owned a general store in what is now Bankview. Accounts of other families cover areas such as the Crowsnest Pass and Medicine Hat, where one of the province's earliest Sikh residents settled in about 1915. His family is still there.
One of the tools Hawley has used is Facebook. Posting documents and photos on his Southern Alberta Sikh History Project Page has attracted the attention and further contributions of Sikh families from across the province and Western Canada. For Hawley, who doesn't even own a cellphone, the use of social media in his research has been a revelation.
"Just the sheer diversity of stories about how Sikhs arrived, where they came from ― we're just starting to scratch the surface of this stuff."
Hawley plans to write academic papers based on the research, but he wants a wider audience to experience it as well. Eventually all the information will be posted to a website with a publicly accessible database storing interviews, press clippings, photographs and more.
"This project is all about documenting Sikhs that came to Canada and made a significant contribution in every field," Calgary's Sikh Navtej Singh says of the project. "I am learning more as the research is continuing to expand, bringing more facts."
Hawley said he did not set out to be a Sikh specialist, saying "I backed into my area of study."
The year he completed his PhD in philosophy, Hawley was asked to teach a course on Sikhs, a people he knew little about because their history hadn't traditionally been taught in universities in Canada, something Hawley finds odd given the number of Sikhs who live here. MRU now has two courses on the subject.
"I did that course in 2003 at U of C and I never looked back. I became interested in Sikhism as a global religion and a global culture and became interested in what was going on here in Canada. It wasn't careful planning."
Mount Royal University, the Calgary Sikh community and the Military Museums, meanwhile, hosted a three-day exhibition from Oct. 19 to 21 to commemorate and celebrate Sikh sacrifices in the world wars from a Canadian perspective. The centerpiece of this exhibition was Victory and Valour, a national exhibit from the Sikh Heritage Museum of Canada that honours those who fought in the world wars, and showcases the sacrifices Sikhs made.
Hawley floated the idea to the Military Museums "and it grew beyond anything I had imagined with the museum, Sikh communities and local historians, as well, involved."
The exhibit included poster boards depicting Sikh soldiers and their service history, cap badges, medals and turbans and some Sikh toy soldiers. Hawley was recently recognized by the Majhe Cultural Association Alberta for his efforts.
"We've had a pretty good response," said Jay Dhillon, a former student of Hawley's, as he volunteered at the opening day of the exhibit. "It's really an untold part of Canadian history. Professor Hawley is a great prof and we keep in touch and he's working on some cool stuff, so I'm always happy to help out."
Nov. 5, 2018 ― Peter Glenn