Booze, broads and brothels
Professor-led walking tour exposes secrets of Calgary's early sex industry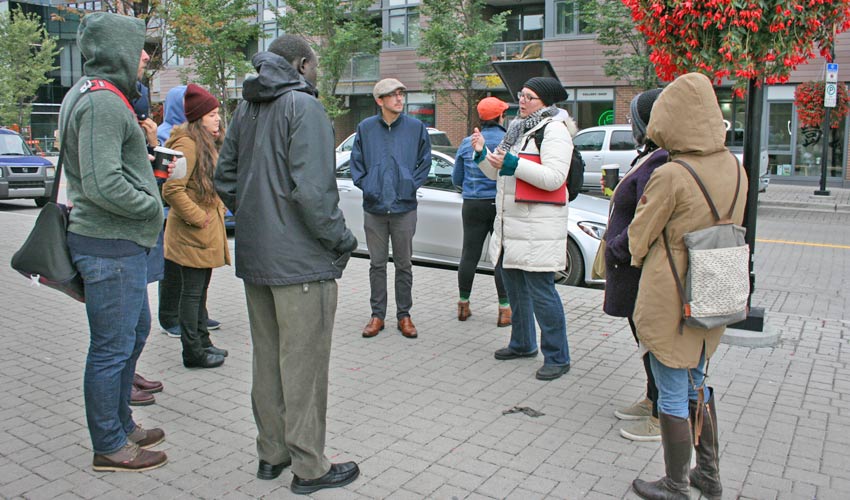 Hay, cowboy boots and Smithbilt hats ― three essential ingredients to Calgary's DNA.
That's what Professor Kimberly A. Williams, PhD, first discovered when she uprooted her life and moved some 3,700 kilometres from Washington, DC to Alberta's largest city to teach at Mount Royal University.
The feminist scholar arrived in the Stampede City at the heart of rodeo and midway season 10 years ago. She recalls it taking about four days before someone finally explained why her new bank was decorated with hay bales and fence posts.
Williams took a scholarly interest in her fresh digs and began researching Calgary's history. She soon found that, as it remains today, much of the city's reputation had been formed as a result of what residents know as the Greatest Outdoor Show on Earth. And, as is often the case with large events across North America, sex workers are in high demand as the city begins to bulge with tourists.
Much of Cowtown's legacy is attributed to the Big Four, the Mavericks of the West and even the Famous Five, but as the women's and gender studies professor soon found out, history books contain next to no mention of the sex workers whom she believes played such a pivotal role in the city by the Bow during its earliest stages of development.
"I started to do some research and very quickly realized there had not been any investigation into this topic," Williams says. As she gained knowledge on Calgary's adult sex industry, she decided to create what she has dubbed Booze, Broads and Brothels ― A sex-positive labour history walking tour of Calgary's (almost) oldest profession.
Williams' excursion was originally a four-hour expedition through Calgary's Victoria Park and the East Village, but has since been whittled down to a two-and-a-half-hour session chock-full of enjoyable tidbits about Calgary and the unrecognized, vital role sex workers played.
"[These women] were smart, they were sassy, they were entrepreneurial, they were foundational to the economic vitality of our city. They are an integral part of our history and to leave them out also leaves out such an important part of the Calgary story," Williams says.
Williams believes her research is about making the invisible visible, and her passion has made an impression on the chair of the Department of Humanities, Mark Gardiner, PhD.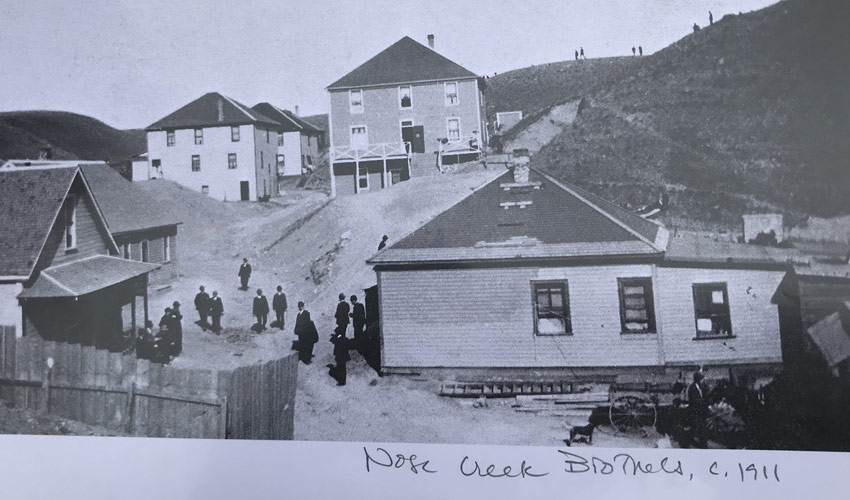 "The sex industry is often portrayed in moral or forensic terms. Kim's tour begins from the perspective that sex work is work, and so approaches it in socio-economic terms. The history of the sex industry in Calgary parallels and is integral to the history of Calgary's economic development, though in complex ways that are almost never acknowledged or understood," Gardiner says, who has taken the tour.
"I discovered, for example, that most of the brothel owners in Calgary's early history were women with an entrepreneurial spirit just as strong and developed as those of the names that are ubiquitous in the usual telling of Calgary's origin myths, like Patrick Burns, A.E. Cross, or Guy Weadick. But who remembers (the sex workers') names, and why are no schools named after them?"
Two well-known sex workers were Diamond Dolly and Pearl Miller, and the brothels had colourful names such as Elsie Hall's, Tootsie's Place, Flo Smith's and Lottie Stewart's. Many of the illegal brothels were located in Bridgeland, Crescent Heights, along Nose Creek and in other communities across the Bow River that could not be investigated by Calgary Police Services because they were considered part of the Northwest Territories.
Concentrating on adding to the story of our city's early past, Williams and her tour-goers dive into Calgary from the years 1889 to 1935. Williams peels away layers of complexity, exposing the economic realities of Calgary and the expectations of women during the Victorian era. Early Calgary did not provide many ― if any ― opportunities for females to be able to make a living, meaning sex work was the only way for unattached women to support themselves. As a perhaps unintended consequence, they provided an enormous public service to a growing city. Sex workers acted as informants for the police, kept a mainly male (and bored) population occupied and provided the groundwork for future generations of women to be able to upend entrenched beliefs with regards to their conduct, appearance and professions.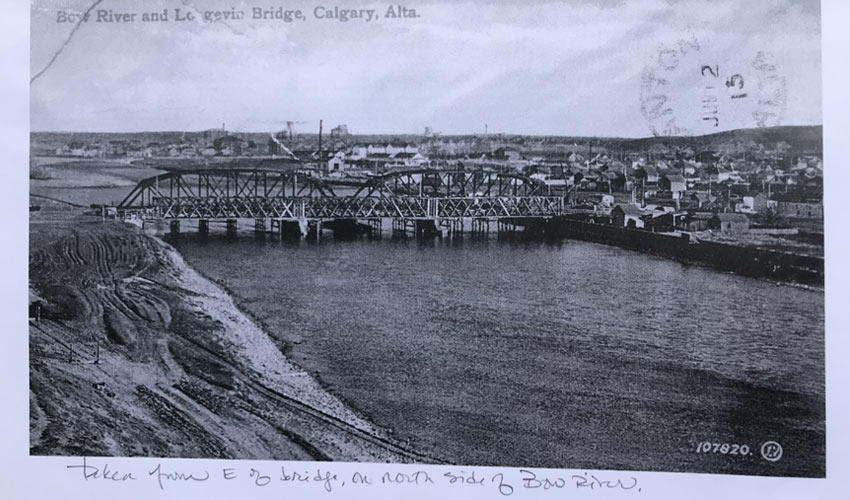 Williams says the tour is going really well, having completed nine circuits her first year and the same number in her second. Attendance is capped at 15 guests per session and Williams is always open to focusing on specific areas of interest. All donations generated from the tour are given to Shift Calgary, an organization providing support services to adults currently and formerly working in the sex industry to improve their quality of life and achieve individualized goals.
"The tour was wonderful at all levels. First, it was a very pleasant walk through familiar areas with an unfamiliar history. Second, Kim's knowledge is extensive; her script is not that of a dry academic, but full of delightful anecdotes, photographs and inquiry," Gardiner says. "Official histories are usually dangerously misleading, and the walking tour provides an important antidote to at least one facet of Calgary's past. Those worried that the tour might stray into unsafe places, or contain lurid material, rest assured that it is anything but - I'll bring my kids next time."
As a transplant to Calgary, Williams believes she is in a great position to tell people about the city, citing she can look at Calgary's history from the space of being outside of it.
"The history of Calgary is not in the school curriculum. We don't even have a Calgary history course," says Williams. "All we hear is what we think we know."
Much of Williams' interest in digging deeper is rooted in class discussions with students, she says, and sees her tour as a way of giving back to the community. She has also developed a course titled Contemporary Feminist Debates: Calgary's $ex Industry.
"Kim sees no separation in her roles in the classroom, as a researcher and as a social activist," Gardiner says. "They are all parts of an integrated whole. She brings these lived experiences into the classroom, helping students see the sex industry in a new and brighter light."
The Women's and Gender Studies minor questions power and privilege and reflects the rich interdisciplinary frameworks of feminist, gender and queer theories.
Sept. 24, 2018 ― Jonathan Anderson
Media request contact information.
Have a story idea? Please fill out this form.