Celebrating student success in the Employment Preparation Certificate program
Soon-to-be graduates honoured for their achievements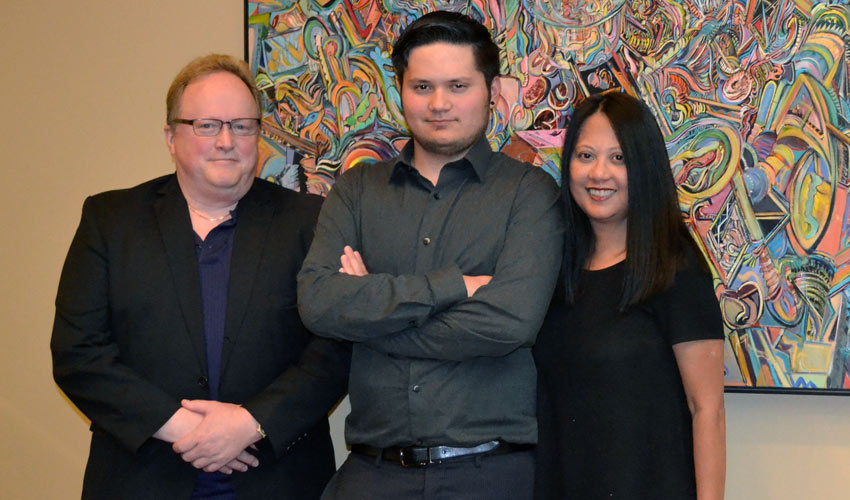 Community, connection and commitment were in the spotlight at a graduation celebration for Employment Preparation Certificate students at Mount Royal on Sunday, Sept. 16.
Twenty soon-to-be graduates of the one-year program for adults with developmental disabilities were honoured at the event, held in the Lincoln Park Room.
"Working together in class, helping each other solving problems, finding solutions and forging friendships has made us all stronger and more confident for the future," said Brandon Kettyls, the recipient of the Robert Hunter Memorial Award for Leadership.
David Docherty, PhD, president of Mount Royal University, shared with the graduands, their family and friends, and staff in attendance how he looks forward to seeing students in the Transitional Vocational Program (TVP) that gather together outside the program's office on Main Street. He also anticipates seeing two alumni of the Employment Preparation Certificate who work at the grocery story in Docherty's neighbourhood.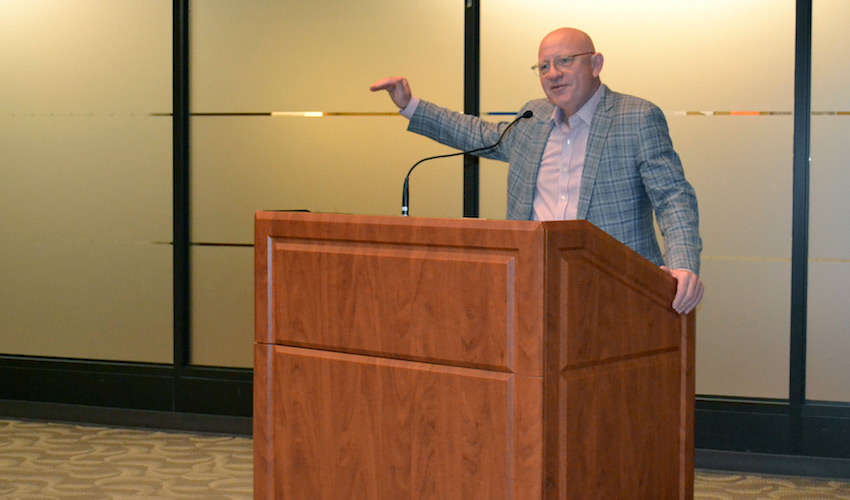 "It's always a highlight of my week to see Trevor and Rachelle. They're part of the Sobey's community now, but they are still a part of ours, too. Mount Royal is a small town of 15,000 or so, on any given day. It takes a community to raise us up, to raise us all up, to help us on our way to fulfill our dreams," Docherty said. "We are very proud that we can be a part of that journey and please stay in touch. Keep thinking about us, because we will certainly be thinking about you."
Twenty-six-year-old Brandon experienced that community in and out of the classroom at Mount Royal. He lived in Residence for nine months while he attended the program. His parents, Sean and Liberty Kettyls, said it was a life-changing experience for the whole family.
"Keep thinking about us, because we will certainly be thinking about you."
David Docherty, President, Mount Royal University
"We found that Brandon's world was very small (before he enrolled in the certificate program): it was the inside of our home. Liberty and I aren't going to be around forever, so we needed to make sure that we did everything we could do to allow him more independence," Sean said. "Sharing a townhouse on campus with three other people who weren't family was a huge experience for him. The emotional growth alone was 100-fold. He found he could be accepted, appreciated, embraced and brought into participating with other kids on campus. It provided him huge growth and huge confidence."
Brandon's second work practicum through the Employment Preparation program (the first was helping students on campus with IT issues) has turned into a permanent position at the Sunridge Lowe's. Students in the program prepare for competitive employment and community living by taking courses in mathematics, computers, life skills, literacy and more. They experience work practicums and are supported by Mount Royal staff employment specialists in the workplace.
"Work can be a rich addition to our lives. It brings new experiences, triumphs, even joy and a sense of purpose. The bumps we experience give us a chance to learn and grow," said Brad Mahon, interim dean, Faculty of Continuing Education and Extension, during the ceremony. "Even though you are graduating, your education isn't over. Take what you've learned here and use it to reach goals you've set for yourself. Be a lifelong learner with the world as your classroom."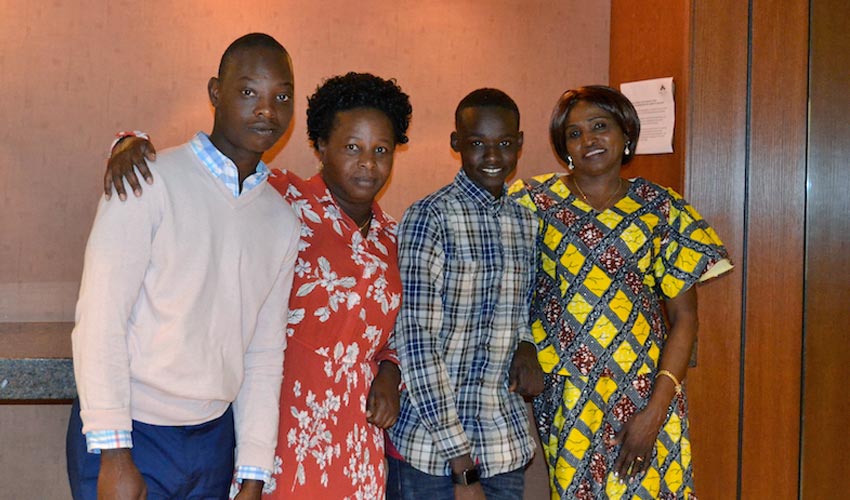 Graduand Tiana Nielsen has traded one classroom for another. Now 19, she worked as a child care assistant in her practicum through the Employment Preparation program. Then, at her first day at a different facility, she was offered a paid position.
"I really like working with the children," Nielsen said. "I am also working on my child care certificate (to become a certified Child Development Assistant)."
Her mother, Kim Nielsen, said although it's challenging for Tiana to work in addition to her CDA studies, her daughter is determined and doing well.
"The program has helped her achieve direction and goals and to try something that she never really thought she was going to do," Kim said. "It's really helped socially, as well, to have those peers that she can go out with and become good friends with."
TVP Program Administrator Craig Baskett said 2018 marked the 20th year he's attended the celebration. He thanked the student's parents and support networks for the "huge role" they play in the graduands' successes. He also made special mention of the TVP staff.
"I'm fortunate to be part of an amazing team whose focus has always been the students," Baskett said. Ador Deng was recognized as this year's valedictorian, while Alondra Hunt achieved the Greatest Achievement award.
Learn more about the Employment Preparation Certificate, part of Mount Royal's Transitional Vocational Program.
Sept. 17, 2018 — Ruth Myles
Media request contact information.
Have a story idea? Please fill out this form.