Cheryl Vandergraaf brings improv to the Conservatory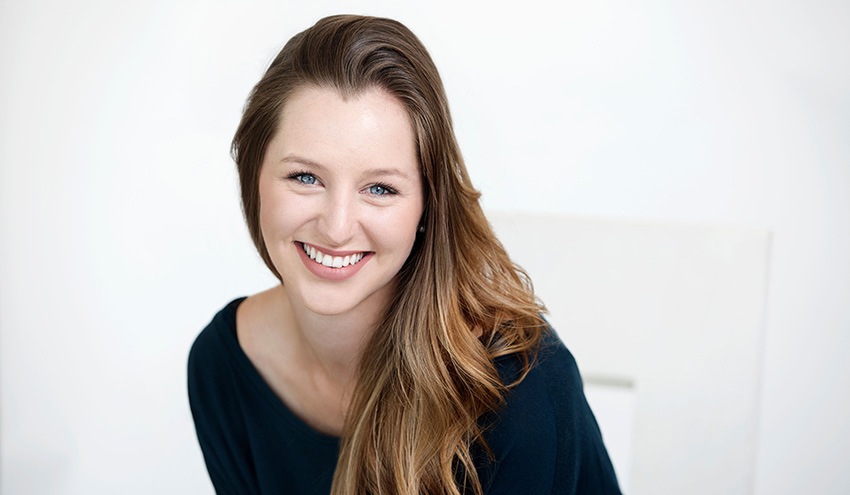 Fans of television shows like Whose Line is it Anyway? might not recognize what spontaneous artform they're watching and how prominently it is connected to Calgary.
For the uninitiated, when onstage performers take audience suggestions to build characters and scripts on the fly, often creating hilarious results, they're improvising. The art of improvising (or improv) has a rich history in our hometown and Conservatory speech arts instructor Cheryl Vandergraaf wants to give students the skills they need to ascend the ranks with her new course, Intro to Improv.
Keith Johnstone, a retired professor from the University of Calgary, is the legendary creator of Theatresports, an onstage activity based on a series of events where improvisors have to spontaneously create the characters and action of the scene. Rounding up a band of colleagues in the 1970s, Johnstone established the Loose Moose Theatre Company in Calgary, whose alumni include Canadian sketch comedy stars Bruce McCulloch and Mark McKinney of The Kids in the Hall, Peter Oldring and Pat Kelly (CBC's This is That), Spontaneous Theatre creator Rebecca Northan, Kim's Convenience star Andrew Phung and the Conservatory's own Cheryl Vandergraaf.
As for what to expect in an artform you can't be prepared for, Vandergraaf pitches,"We think there's a lot of potential for kids to think outside the box, take risks, have fun … maybe meet new friends and get plugged into the improv community."
Having been trained by Phung and others, Vandergraaf has the experience required to lead an ensemble with no safety net. She has improvised with Loose Moose since she was in high school, as well as Notorious U.I.G., a troupe out of the University of Alberta. She joined the Conservatory as a Speech Arts instructor in September, and is already bringing her contagious energy into classrooms with the Act Up, Speak Out! course for 6- to 9-year-olds and Speak Up, Make Your Point courses for tweens.
This Intro to Improv weekend class (May 26 to 27) is for students in Grades 8 to 12 and will challenge performers to be authentic while taking risks and thinking quickly under pressure.
"It's going to give students a sense of freedom," Vandergraaf explains. "It'll help them build characters, go off script and add their own personal flair. They'll learn to read their audience and respond." These skills are important on and off stage.
Who knows, with the trajectory of some of Calgary's improvisers thus far, this could be the right launch pad for some quick-thinking performers.
May 15, 2018 — Jonathan Love
Media request contact information.
Have a story idea? Please fill out this form.