Studying abroad leads to foreign correspondent opportunity
Mount Royal journalism student riding the crest of Mexico's energy wave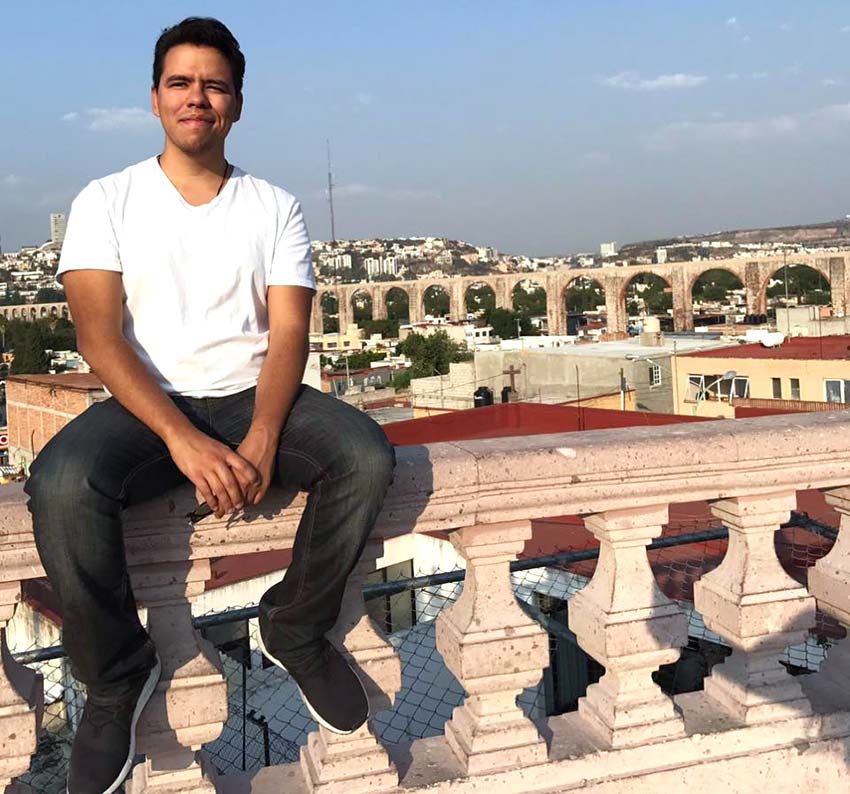 A Mount Royal journalism student is currently entrenched in Mexico's energy revolution as a foreign correspondent, a witness to the historic growth of foreign participation in a formerly closed-door industry.
Daniel Rodriguez, who is headed into his final semester at Mount Royal in the fall, has been covering Mexico's historic energy reformation movement for Platts, one of the leading independent providers of information and benchmark prices for the commodities and energy markets, and a division of the Fortune 500 company S&P Global for the past year. Rodriguez joined Platts when he was studying for a semester at the University of Guadalajara, an opportunity organized through Mount Royal's International Education department.
Mexico ended its state monopoly over energy production in 2013, which has resulted in a resource revolution in the country. As a business reporter Rodriguez has had a front-row seat to the development of Mexico's growing energy industry, which is expected to attract $240 billion in new investments in its oil, natural gas, power and refined products markets by 2030.
"The energy sector is a very complicated market. It's changing very rapidly, there's a lot of regulation, and a lot of people don't really understand what is happening, so the need for information is huge," he says.
Rodriguez completed three courses at the University of Guadalajara, with the credits earned transferring over to his Bachelor of Communication ― Journalism and minor in Finance and Economics. International Education coordinator Jessica Mossière, who assisted Rodriguez in his application, says that studying abroad provides a new perspective on life.
"There's exposure to different cultures, personal growth, a broader understanding of the world, independence, confidence and a different understanding of academics," she says.
Rodriguez first took a journalism diploma at SAIT, subsequently landing an internship at The Hill Times. He found that he needed to continue his education, however, saying that he only had the "bare bones" of a journalism education.
"I didn't want to become just another parrot, another reporter who just repeats what is being told to them," he says, adding that the General Education options at Mount Royal helped to round out his thinking and opinions, and that his journalism professors provided the strong investigative skills he needed to be able to go out and test the facts.
"What I was doing in Mexico shows the high-quality type of students we have at MRU," says Rodriguez, who has returned to Calgary ― a city he says he loves for its openness and "can-do" attitude ― but he still works for Platts and will return to Mexico City to report on the ground in January after finishing school.
"Because of the small class sizes at Mount Royal University, we're able to provide our students with the kind of one-on-one training that most other journalism schools in Canada can't," says Sean Holman, one of Rodriguez's journalism professors.
"We also emphasize that being a good journalist isn't just about being a good writer or a good broadcaster. It's about being a good thinker. So much of our program is built around that idea."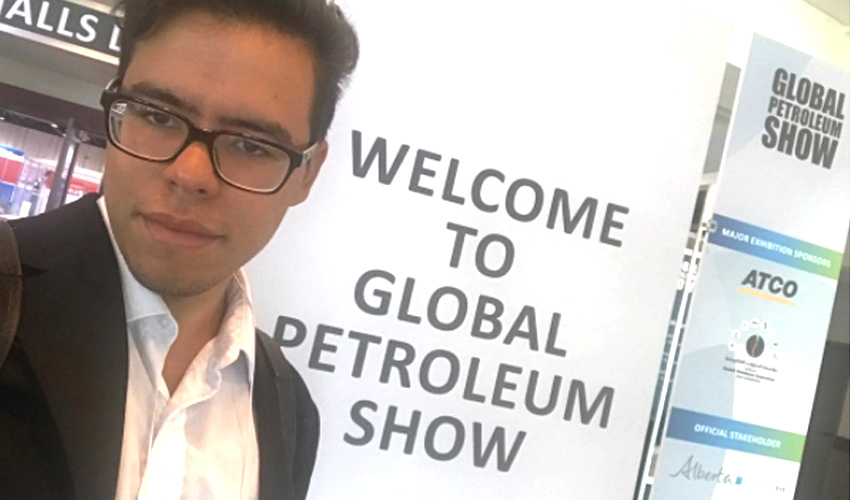 Rodriguez has also reported for the Calgary-based Daily Oil Bulletin and participated as a fellow in the Washington Center for Politics and Journalism in Washington, D.C. in 2015. In 2014, he interned at the House of Commons working on projects against human rights abuses in Venezuela, from which he emigrated to Canada when he was 17. As such, business writing suits Rodriguez and his sentimentalities, and he calls it "the purest form of journalism today."
"The business community still sees value in paying for quality information," says Rodriguez.
"In the movie All The President's Men, Deep Throat encouraged Woodward and Bernstein to follow the money. In a way, that's also what business journalism does," explains Holman. "And, because business decisions are often made on the basis of business reporting, the publication and broadcast standards at the best business news outlets can be very high."
Holman says that journalism opportunities abound abroad.
"Canada often doesn't place the same importance on journalism that many other countries do. So those countries can be excellent places for young reporters to start their careers," he says.
Rodriguez feels that his Mount Royal education has allowed him to challenge people and be well-versed on the issues, and believes that the profession is essential for human advancement.
"Ideally, journalists don't have any vested interest. They create understanding, are taught to recognize failures, find connections and look for patterns," he says. "A journalist is a bearer of trust."
Integral to the social fabric, journalists not only have information, but also connections, Rodriguez says.
"I came to the conclusion that journalists shouldn't be just information providers. They should be community leaders."


July 10, 2017 — Michelle Bodnar
Media request contact information.
Have a story idea? Please fill out this form.