Journalism instructor and lieutenant-colonel tells the real story of reservists overseas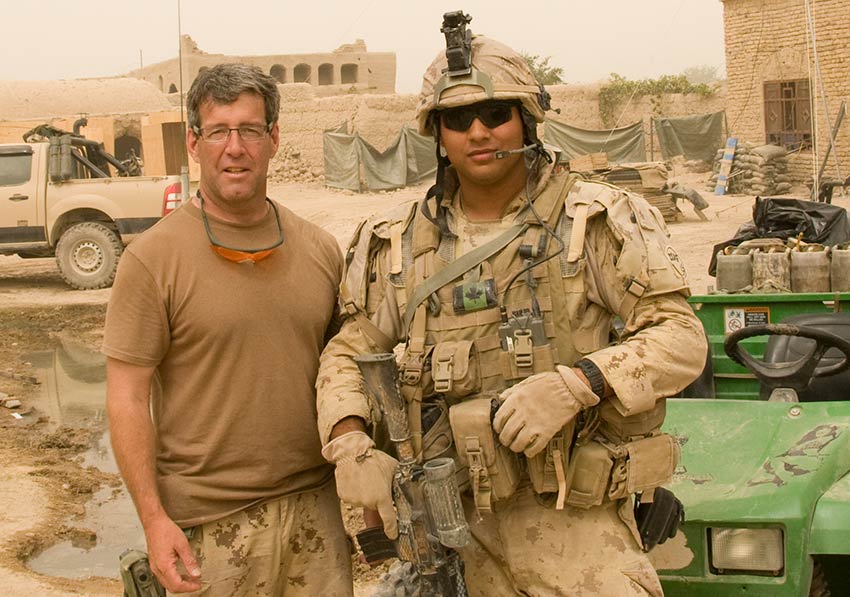 As a journalist and soldier, Lt.-Col. Michael Vernon has long had an interest in the Five Ws as they relate to the Canadian military.
But it is the Why of those journalistic rules that he really drills down on in a video interview project and a related new documentary about the Canadian reservist experience called Deployed: Canadian Army Reservists Overseas.
"Throughout my life I've been interested in both streams, journalism and the military, and for a lot of my working life I've done both simultaneously," says Vernon, who has spent 30 years in the military, nine full-time as a Regular Force soldier. He is now second-in-command of 41 Canadian Brigade Group, Alberta's army reservists. He also works as a video journalist for CBC and is a part-time journalism instructor at Mount Royal University.
Having also done video work for the army, the inspiration for the project, which he worked on over the past two summers, sprang from a communications course he helped fellow journalism professor Gillian Steward develop. Called War and Media, among other themes, the course explored what Canadians were allowed to see from the war in Afghanistan.
"When I talk to my students, I talk about how the message and images from Afghanistan, for example, were tightly controlled, you might even say sanitized," Vernon says. "We don't see images of wounded Canadian soldiers. What we saw were very ritualized ramp ceremonies for those who were killed overseas and then we saw the Highway of Heroes for events here in Canada.
"And the journalist side of me thinks that Canadians at large only have a limited sense of who their soldiers are and what they're like and what they think and what they've done. And I would like to in a small way redress that."
Vernon interviewed 48 former reservists who had served at different times from the 1970s through to 2012 in Egypt, Cyprus and Africa, in the former Yugoslavia and in Afghanistan. Those long-form interviews (from 60 to 90 minutes each) are archived at the Military Museums, and he hopes to make them more publicly accessible online next year. The documentary, which samples from the longer interviews, includes many university-aged reservists, but also older men, both age groups of which have to make an interesting choice in order to be deployed.
"Put me in, coach."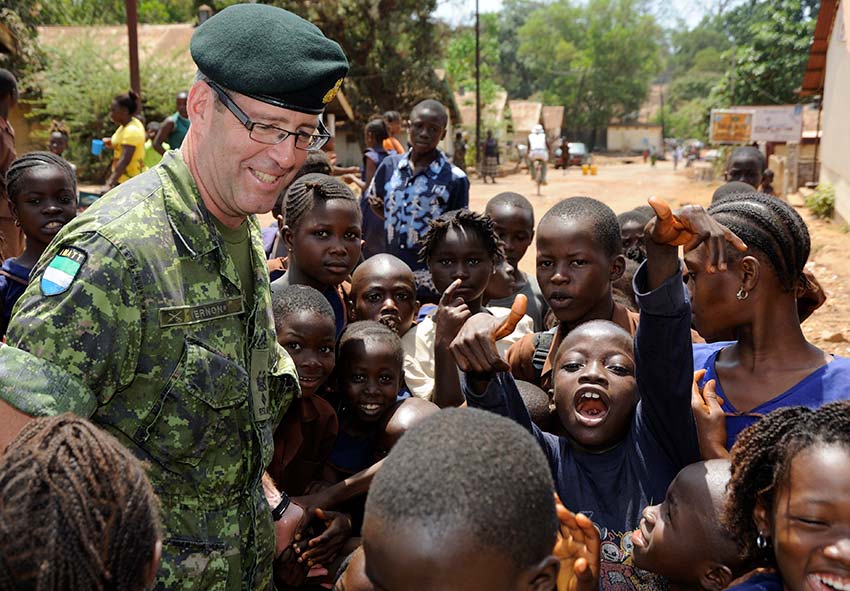 Unlike the U.S. National Guard, Canadian reservists who serve overseas ―in such hot spots as the Middle East, Africa and Afghanistan ― do so as volunteers, stepping up for a specific job on a specific mission that (hopefully) co-ordinates with their civilian career. That distinction makes these part-time soldiers' motivations vital to the military that depends on them. Interestingly, the reasons most of the reservists Vernon talked to volunteered are different than we might assume.
"There are myriad reasons why people join the military either full time or part time … When I asked them, what was your motivation? To serve their country might have come up once or twice in 48 interviews," he says.
"That's important to note because I think there's been this sanctification of the Canadian soldier. I'm very happy to see the relationship between the Canadian military and the population is better than it was in the 1990s, for example, with the number of scandals in Somalia and things like that, but I think we would all benefit from a realistic appreciation for who our soldiers are, what they believe, why they're doing it."
Vernon says for many reservists, volunteering for a mission was a way to test their training, to make real the years they'd spent preparing for armed conflict.
"They all wanted to be tested," he says. "A lot of them used the analogy of, if you're a football player and you go to football practice, you can only practise so much and then you want to play a game.
"Soldiers are the same way whether they're reservists or full time, a lot of them want that experience of serving overseas to validate their training, so that's a common thread. They want to be part of a team. They want to contribute. They want to test themselves. And some wanted the money."
The interviewees come from a range of backgrounds. Many were students from Mount Royal and elsewhere who took break from their studies. Older reservists, including one Vernon interviewed from the Calgary Police Service, secured a leave of absence from their jobs, something he says has become easier over the years as the military works more closely with employers and educational institutions.
Part-time at home, full-time away, long-term significance
Deployed is broken into three chapters: the first is comprised of early missions such as Egypt, Cyprus and Africa; the second is Bosnia and Croatia in the early 1990s and finally Afghanistan. There is a progression from the first interview of a reservist who served in Egypt in 1976 through to the final soldier returning from Afghanistan in 2012.
"In each part I look at: What was your motivation, expectations, experiences and what was it like coming home?" Vernon says. "And what's it like now dealing with whatever they dealt with. Some of them had PTSD, some of them had a drinking problem. And they speak quite openly about those struggles.
"So there's that range of experience, and I think you also get that sense of how the army has evolved in terms of welcoming soldiers home, dealing with PTSD. But it's very much at the level of personal experience."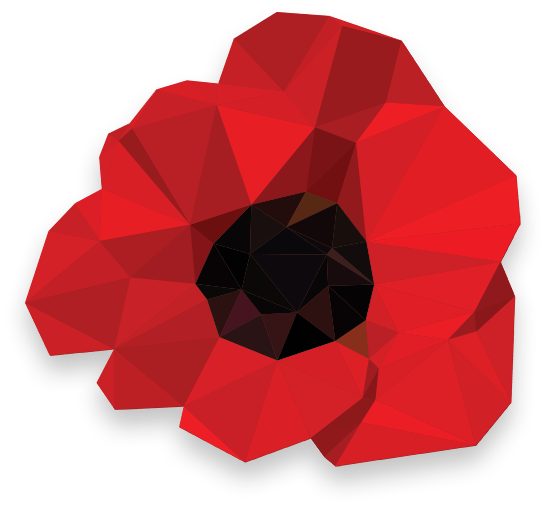 Military Memorial Bursaries
In 2011, Mount Royal University established 28 military memorial bursaries in honour of each of our fallen. These bursaries help current students in financial need pursue their dreams. They also teach valuable lessons of honour and sacrifice in memory of young Canadians who had similar hopes. More


Chris Tucker, for example, talks about giving funeral instructions to his father and misgivings he had about training that didn't prepare him for the shooting war he was headed to in Croatia. When he returned, there was no one to meet him getting off a bus in Calgary at midnight and he had nowhere to stay. Despite that, he went overseas four times on missions and told Vernon he'd go again if he could.
The documentary's interviews are mixed with footage and photographs from the missions ranging from pulse-pounding gun battles to heart-breaking scenes in a Bosnian children's hospital.
The project and documentary are clearly close to Vernon's heart and one he hopes to share if he can find more platforms, either online or in galleries, to make the work public.
"I didn't know if two people were going to volunteer to talk to me, or 200. In the end, those who came forward were almost universally super candid. They had something to say and they wanted to talk. Some after the fact even told me it was cathartic. One guy in particular who'd been in Croatia in the early '90s said,' I've never talked to anybody about this stuff' and how it affected him coming home since 1994."
Vernon says he's grateful to the soldiers who shared their stories with him.
"On a personal level, it's kind of a rare opportunity. Each (interview) you're talking to them for an hour or two hours. It's a rare privilege to hear their stories … It heightened my respect for these guys, regardless if they were saying good things or bad things about their experiences, about the military. Just the fact that they were willing to come and talk at length was a real honour for me to hear that and record that."
Deployed: Canadian Army Reservists Overseas
Monday, Nov. 27 at 7 p.m.

Plaza Theatre
1133 Kensington Road N.W.

Admission is free.


Edmonton and Red Deer dates are TBA.

Army Public Affairs will make the documentary available online on Nov. 10.

Nov. 2, 2017 — Peter Glenn
Media request contact information.
Have a story idea? Please fill out this form.