Early Support program successfully connects students with range of services on campus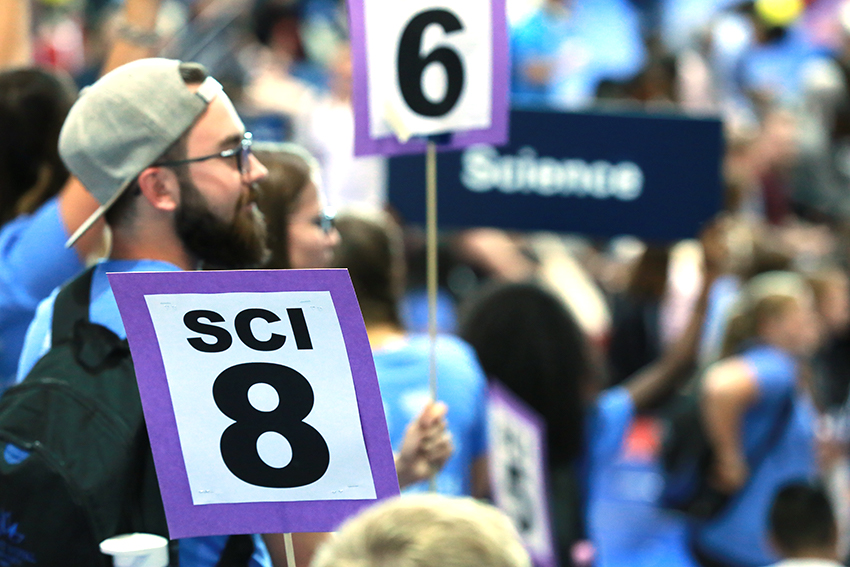 Students facing academic and other challenges can continue to find support now that the Early Support program is ready to continue beyond the initial pilot phase. Early Support is an online referral service that accepts referrals at the first sign of a concern with a student. Both referrals and student participation increased over a successful two-year pilot period.

Students can refer themselves or be referred by faculty or staff who see a potential problem and want the student to receive assistance. Professors may refer students who have shown poor attendance, reported financial or social challenges, missed assignments or are displaying signs of distress.

The confidential referrals go to the Office of Student Success, where Sarah Rude, student success coordinator, responds personally.

"I am in contact with every student who is referred," she says. "I reach out to them over email, multiple times, and invite them in. I make sure they know they're not in trouble, this doesn't go on their academic record, just that there is someone on campus who wants to ensure they have the supports they need, and we are here to help."

Over a successful two-year pilot period, both referrals and student participation have increased. Last year, nearly 200 students were referred, an increase from 130 the previous year. Use of the program changed between the first and second pilot years as well. More students began referring themselves, and more were first-year students. In 2015/16, faculty made 70 per cent of the referrals, but in year two many more non-academic staff were seeking help on behalf of students.

Participation in Early Support is voluntary. Students don't have to respond, and staff and faculty are not obligated to refer anyone. Last year, however, about 70 per cent of students who were referred responded to the offer of support, and most agreed to meet in person. The five main concerns students discussed were feeling stressed or overwhelmed, financial problems, a mental health concern or diagnosis, concerns with writing, and problems at home or with family.

"Meeting students one on one is the Mount Royal approach, and I'm really attached to that," says Rude. "It helps us truly understand their needs."

Students are connected with a range of services on campus, the most common being Student Learning Services and Student Counselling. All Early Support appointments include a discussion of the benefits of Academic Advising and meeting with instructors one-on-one. Many students are also referred for financial aid, career support, peer support, accessibility, wellness, recreation or library services. "We are always trying to connect students with what might be their niche need," explains Rude.

"Early Support really helped me last year, and that extra support really was uplifting at a time when I needed it," says student Randy Turning Robe. "Sarah shared a bit of her experiences, which made me feel empowered to stay as an MRU student and helped me feel confident again. I did not know the school had a program like this. I am grateful for the help and the continual help this year."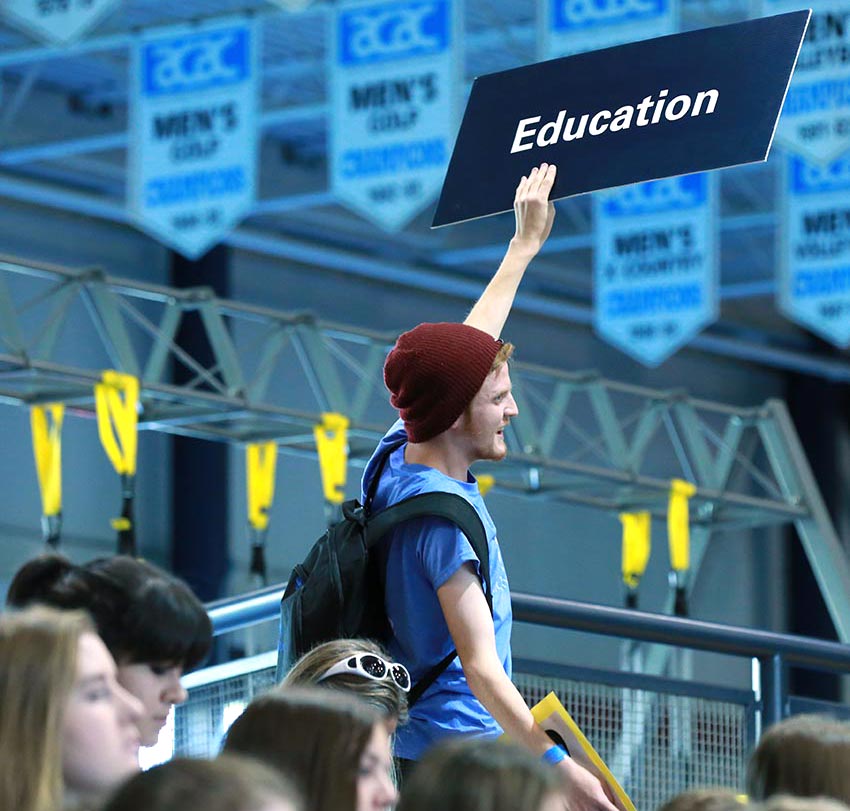 Early Support "is not meant to replace supports already there. It's just meant to be an additional resource and a place on campus for students to learn what resources are available to them," explains Rude. "It's also meant to support faculty in helping students who may be struggling."

Nicole Edge, a faculty member in the Bissett School of Business, says the program works.

"The referral process lifts a ton of worry off my shoulders. Students have shared some of the issues getting in the way of their success, and the referral process helps me, in one short step, connect them to the people - often more than one group - who have the right skills to best help them," Edge says.

"Through this program I have had students who were on the verge of leaving university altogether get some support to work out a way get some breathing room and continue on. Some even made it to the honour roll," she adds. "Knowing that we were able to help them find a way to turn things around is immensely satisfying."

Student Shalom Shoniwa credits Edge for pointing her in the direction of help. "I was struggling with my accounting classes a lot, and she referred me to the office to see Sarah. At first, I was very hesitant to go because I had depression - not only school related but other things in my life. But when I went there, she and her colleague genuinely provided some resources that could help."

Rude says early referral ensures small issues don't become big problems that threaten to derail a student's academic year. "The earlier students are referred, the better. The more we can do, the more options we have. At the end of a semester we just have fewer options on the academic side, but at least we can help them for the next semester."

Shoniwa says students who accept the help will appreciate the difference it makes. "I ended up getting counselling, and that has been so helpful, and I just recently got approved for accessibility services. [These are] things that I was hesitant to do, sometimes convincing myself that there was no way I was going to be okay. I'm glad I took that step and talked to Sarah, and I am forever thankful for the resources she provided for me."

"We have a real opportunity through this program to boost awareness about available services, to connect students in the right way at the right time and improve the likelihood of their success," says Rude. "I'm excited to see where this goes as we continue to grow. I think the need is huge."
Information Session
Faculty, staff and students can
submit referrals for Early Support online.
Learn more about the program at our information session on Wednesday, Oct. 18 from 3:30 to 4:30 p.m. in EB1102. Anyone who is interested in learning more about Early Support can attend.
Oct. 10, 2017 ― Melissa Rolfe
Media request contact information.
Have a story idea? Please fill out this form.