The families of five friends lost five years ago on April 15 launch community legacy project
Calgarians will never forget the Brentwood tragedy, when the loss of friends Lawrence Hong, Joshua Hunter, Kaitlin Perras, Zackariah Rathwell and Jordan Segura left a giant hole in the hearts of all in the city. Although it will never be fully filled, that hole is becoming slightly less deep as parents of the friends work to build a permanent legacy that reflects their shared interests and artistic backgrounds.

The Quinterra Legacy Garden is currently under construction in South Glenmore Park, and is expected to be completed this year. It will be the first fully dedicated musical garden and performance stage in Calgary. Just like the five friends, the park will encourage inclusivity, spending time together, immersing in music and nature, and giving back to the community.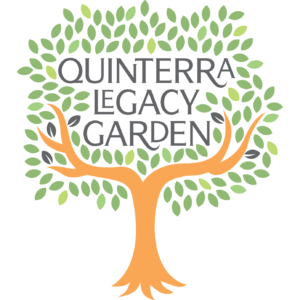 In addition to a performance space, there will also be five permanent chairs in the names of the friends set alongside five flowering trees.

The Quinterra Legacy Garden will also provide a place of reflection and healing. As a positive result of the tragedy, complete strangers throughout the Calgary community have been brought together to recognize the importance of mental health supports for everyone - suffering or not.

Mount Royal and the other post-secondaries in Calgary were connected with a number of those tragically impacted.

Kaiti Perras was a student taking her Bachelor of Arts - English at Mount Royal, and is remembered for being a brilliant ballerina and a creative spirit.

At the time, Jordan Segura was a religious studies student at the University of Calgary, but prior to this was pursuing a Bachelor of Arts - History at Mount Royal.

Joshua Hunter was a commerce student at the University of Calgary. His father, Barclay, has been involved with the Mount Royal Conservatory through his Prophets of Music program.

Zackariah Rathwell was studying at the Alberta University of the Arts (then the Alberta College of Art and Design) and led a band called Zackariah and the Prophets.

Lawrence Hong received his Bachelor of Arts - Urban Studies from the University of Calgary posthumously, as he was very close to finishing his degree.

Mount Royal remembers all five. Members of the MRU community are encouraged to access on-campus mental health supports such as those offered at Wellness Services when faced with stressors.

Find out more about the Quinterra Legacy Garden.
April 15, 2019 — Michelle Bodnar
Media request contact information.
Have a story idea? Please fill out this form.